In recent times wellness has become a big topic. People have become more conscious of living a healthy life. They care more about their physical and mental health now. It is no surprise that there has been an attendant rise in the popularity of wellness slogans. This article discusses the importance of having a personal slogan for wellness.
It doesn't matter if you need the slogan for personal use or if you want it for your business. There are hundreds of slogans on the Internet for every kind of wellness, from care and maintenance to total health. But not all slogans you see are ideal for you.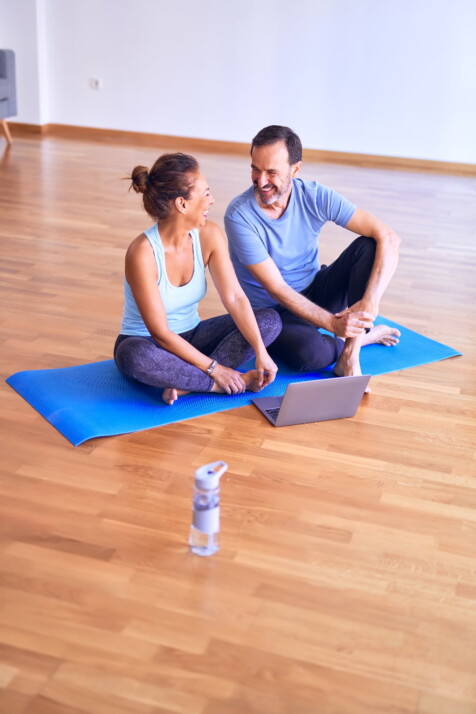 Tips for Creating Your Slogan for Wellness
Three tips for creating your slogan for wellness.
Identify Your Aim
Your slogan for wellness is like a watchword that keeps you focused on your wellness goals. Before you start creating a wellness slogan, it's important that you identify your ultimate aim.
With this step, you can easily create a slogan that supports your vision. For instance, "Zero daily sugar" is a slogan that defines your vision of cutting out sugar from your diet.
State the Benefit
The benefits of the identified aim could be the focus of your slogan. Stating the benefit of your wellness routine could be the catalyst that spurs you to go all out for it.
If you're looking to motivate yourself to work out regularly, create a slogan like "I'm going to workout, so I'm healthier and stronger." You may also create a slogan like "I'm happy about how I look and feel."
Even if you don't have a particular wellness goal in mind, you can create a slogan that focuses on maintaining your wellness condition. When creating wellness slogans, it's good that you are self-motivated and enthusiastic.
Trim It Down
While going through the first two steps, you could end up having a long-winded slogan. However, it isn't a slogan if it's too long. Thus, you should trim it down and get rid of excess words. The goals of your slogan should be clear, concise, and have a beneficial effect. It should need minimum micromanaging and maximum ease of understanding.
Examples of Slogans for Wellness
"Better living for better health."
"My body; my pride."
"Another day to hit the gym."
"I'll always give my best."
"Enjoy the pain."
"Great things take time."
"Staying smoke-free."
"I am what I eat."
"Health is wealth."
"Know thy food."
"Love and embrace your body."
Remember that monotony is the quickest way to lose interest and drop out of a program.
Conclusion
Other examples of positive slogans include "without abandon," "change what you don't like," and "you are stronger than you think." These slogans have underlying messages that could help change your lifestyle.
Using positive slogans in conversations can help in improving the mood and uplifting the spirits. These slogans can also contribute to a successful self-help strategy.
They also play an important role in motivating oneself and in enhancing the success rate of a program. In order to come up with these slogans, first, you must understand the nature of a person. When you know what a person likes, then you will be able to match positive slogans for each individual.
Explore All
Motto Generator Articles