It's no secret that student council campaigns can be exhausting and challenging. But that shouldn't stop you and your members from going all out with your slogans. We've listed some of the best slogan generator for student council in this article to help you out.
We'll also discuss some helpful tips on what makes a good slogan. Check them out and get some inspiration!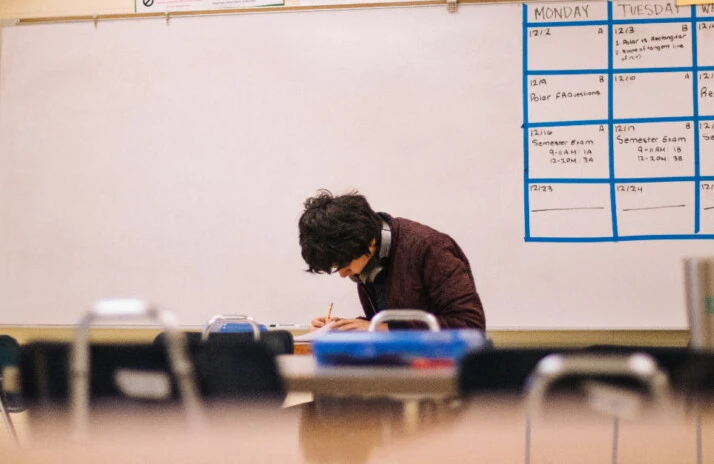 Why You Need a Slogan
A good slogan can make all the difference between winning or losing an election. Here are some reasons why you need a good slogan for your campaign.
They can get your point across in one or two sentences.
It helps you stand out from competitors
It makes you more memorable
Encourages action and participation
Helps with the consistency of your message and campaign
The Best Slogan Generator for Student Council
Slogan generators can help you create catchy and memorable phrases and slogans for your school or student council. You just need to enter the keywords you want to feature in your campaign. They are straightforward to use, and most of them are free!
Here are some of the best slogan generator for student council you can find online.
Shopify's Slogan Generator
Design Hill
Slogan Mania
Oberlo
Within the Flow
Wiz Logo
Creative Student Campaign Slogans
General Party Slogans
Hope, Change, and Progress
You won't be sorry you voted for us.
Voting for me means success for us all.
Vote for the student for students!
Learning to Teach Change
Be a pal, vote for this party
Happy to help!
Working hard for you
Open your mind. Improve your school.
Catalyst for change
A student for solutions
Vote for HOPE, Vote for CHANGE
I pay attention, so you don't need to!
Let us guide you
For success, choose the best.
Don't trash your vote.
Here to make a difference
Keep Calm and Vote for Us
Born to serve.
Don't Stop Believing
Go to a party, you know!
Experienced leadership
Facing the tough issues
Failure is not an option
We have fantastic ideas for the school.
We're the best thing since sliced bread!
We shall overcome all obstacles together.
We can do more things together.
Think of one. Act together.
Giving you the best choice
Slogans for Vice President
Don't waste time
Be proud of your talents
Keep on Keeping on.
I'm thinking what you're thinking
We are the future
We need to respect each other
Keep moving forward.
Getting results.
I am one of you.
Giving you quality service
We make a difference
Proud of who we are
I will respect myself and others
Vote for a Vice President that is for students!
We can help you achieve your goals.
Slogans for Secretary
It's time for a change.
I pay attention to the small details
Honesty is my middle name.
Peace through strength.
Here to Serve you.
Work together to make our voices heard
Speak softly, carry big ideas
Coming soon to a classroom near you
For Success, Choose The Best.
Heading in the right direction
Try us. You might like our service.
Making the world a better place
Qualities of greatness
You know where I stand
Friend to all.
Make a difference
Some people are worth voting for!
Champion of the people
College Slogans
Brighter days lie ahead
Be a leader
Leaders tomorrow, student council today
The Hope of the people
Building a road to tomorrow
Spread your time
Making a difference
We take care of our own
Turning ideas into reality
Don't be afraid to try something new
Short Slogans
Accelerating progress
Achieve more
Act boldly
Aim high
All for our school
On firm foundations
On to the future!
Be more
Be yourself
Begin the journey
Quit whining. Start voting.
Quit? Me? Never!
Driven by purpose
Earning your trust
Stronger Together
Setting Good Examples
We Inspire Change
How to Boost Your Campaign
You can do a few things to advance your campaign. These include reaching out to the students that you created your campaign for. You can also make use of social media.
By setting up a Facebook event, you can gain more publicity for your campaign. Another way to get more exposure for your campaign is by creating a Facebook advertisement. These advertisements are known to reach a large audience.
What Makes a Good Slogan?
The best slogans are short, imaginative, and memorable. A slogan must be catchy and help get the word out quickly about the campaign. This can also help with the branding of a campaign and how you market your brand. A good slogan is one that sets your party apart from your opponents.
Your slogan should also be exciting and help build awareness. It should state your focus and plans for the school. Try to use powerful words to get your point across.
To Wrap Up
Your slogan can help boost your campaign. Some candidates can take the time to make a slogan that is specific to their year. Others might go with a touch of humor. Regardless of your strategy, your slogan should reflect your commitment to the office.
Explore All
Motto Generator Articles