The bakery business is all about sweets, cakes, and other confectioneries. Much like designing a cake, you must approach your business slogan carefully. This article contains some slogans for bakery businesses that you might be able to draw inspiration from.
But first, we need to understand a slogan and why it's crucial. Let's start.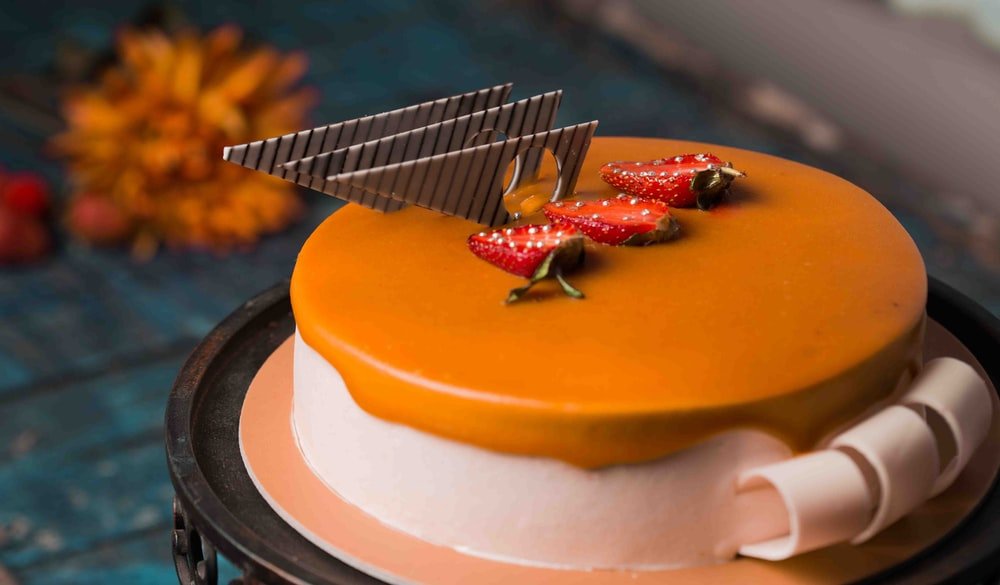 What Is a Slogan?
A slogan is a brief and memorable motto or tagline of a product, organization, or cause. It is used to grab the attention of as many people as possible.
It is a critical element of brand identity. A catchy slogan should capture the attention of your targeted clients with a message they can easily understand and remember.
Just like any other aspect of advertising, it should have a clear objective and meaning. It should also cater to a particular industry.
A bakery slogan needs to be fun and inviting. It should make customers feel welcome and encourage them to try your products.
Why Is It Important?
A slogan is essential because it helps people remember your product or business. It can be a potent marketing tool when it generates leads for your business.
Slogans and taglines introduce what your business is about, and it helps attract customers who share the same views and values. It can drive sales online and offline or even help you reach out to potential customers. 
30 Sample Slogans for Bakery Business
Here are some sample slogans that can give you ideas on how to create your own.
We live to bake.
Traditional bread, baked daily.
The home of fresh baking.
The best Euro pastries in town.
Come for the bakery, stay for the pastry.
The perfect start for any day.
Baked fresh, baked delicious.
Life's short. Eat dessert first.
Good food, affordable price.
Fabulous cakes, low prices.
Everything we make, we make with love.
A taste of heritage.
Always delicious, from the first time.
Freshly baked all day, every day!
The best way to enjoy Italian classics.
Delivering happiness for over 30 years.
Great taste, quality service.
A little bite, a bit of bliss.
Sweet treats and no regrets.
World-class cakes.
Come and look at our buns!
Count memories, not calories.
Give your day a new high.
Let our cakes put a smile on your face.
Baking happy today.
Want cake? Visit us!
Everything's better with sprinkles on top.
Every celebration deserves a lovely cake.
Come for a fresh experience.
We're not just a bakery. We're your new best friend!
The Bottom Line
Slogans are intergral to all marketing efforts of any business. They are a way for companies to introduce themselves and their products to their target market. The best part about writing slogans is there's no limit to your creativity. You can also use a motto generator to pool ideas for a fun and creative bakery slogan.
Frequently asked questions
What is the best tagline for cake business?
I Made Perfect
Just Dough It
This is a post about sweet Temptations.
You can also make your cake.
You'll Keep Craving About Unforgettable Sweetness.
Butter Cream Joy Topped.
Enhancing Each Celebration
Enjoy the Sweetness
What's a good slogan for your store?
Online shop slogan We have the latest and greatest in fashion. Store your items until you drop!
Which is the best slogan?
Wendy's – Where's the Beef?
Apple – Think Different
Your worth is worth it.
It's Wheaties, the breakfast of champions.
Be the best. Nike – Just Do It.
The Diamond of the Dead is Forever.
Coca-Cola – Open Happiness
It's like eating M&Ms, not with your hands.
What is a good company slogan?
| Company slogan | Brand or product name |
| --- | --- |
| "Think Different" | Apple |
| "Betcha can't eat just one" | Lay's |
| "America Runs on Dunkin'" | Dunkin' Donuts |
| "I'm Lovin' It" | McDonald's |
What are some catchy business slogans?
Old Spice: "The original".
De Beers: 'Diamonds are forever.'.
MasterCard: "There are some things money can't buy.".
Disneyland: "The happiest place on Earth.".
"Just do it," Nike said.
"Do what you can't.".
How do I create a slogan for my business?
Logo first. Pair your slogan with a powerful logo for maximum effectiveness.
Take enough time
Keep it simple
Use humor
Let's be honest and don't overprize yourself.
Consider your target audience.
Think about what makes your brand unique.
Rhythm and rhyme
What are some good food slogans?
You must give what you can.
Hunger should get the can!
Let's get some food, boy.
Take a bite out of your hunger.
As you can imagine, I am happy as you are.
What do you imagine of a world without hunger?
There isn't a growing age in us. Let's fight hunger today!
Don't be rude, and donate some food.
How do you attract customers to your bakery?
Strengthen the aroma
Make new products and recipes available.
Bring them in and leave a funny message.
You should prepare well and explain the products.
Give free samples
Make sure you are doing your social media regularly.
Create bespoke merchandising
You can conduct small surveys among your customers.
What is a creative slogan?
3. Creative slogans: Your brand is designed to stand out from the competition. Your brand's creative slogan should be unique and specific, but still be easy enough to comprehend so that your audience gets the message immediately.
What are some examples of slogan?
"Just Do It"
"Diamonds Are Forever"
"Think Different"
"Finger-Lickin' Good"
"I'm Lovin' It"
"They're GRRR-EAT"
"Imagination at Work"
How do you create a catchy slogan?
Logo is the starting point. Your slogan and your logo work together.
Keep it simple
Use small words
Get a word list related to your business.
Let it roll off your tongue.
Use words or phrases that are powerful.
Test your slogans