It is an obligation of being a Christian to go to church. A church is a location where a Christian can go to pray to God. There is no question that God hears your prayers wherever you are and whenever you choose. However, every religion recognizes some locations as the home of God.
You may want to use appealing church phrases. These catchphrases will be quite helpful in attracting the attention of everyone who is visiting the church. We created these for the people to pray in God's house of worship. So, without further ado, let's take a look at some slogans for church!
Why Do We Need Slogans for Church?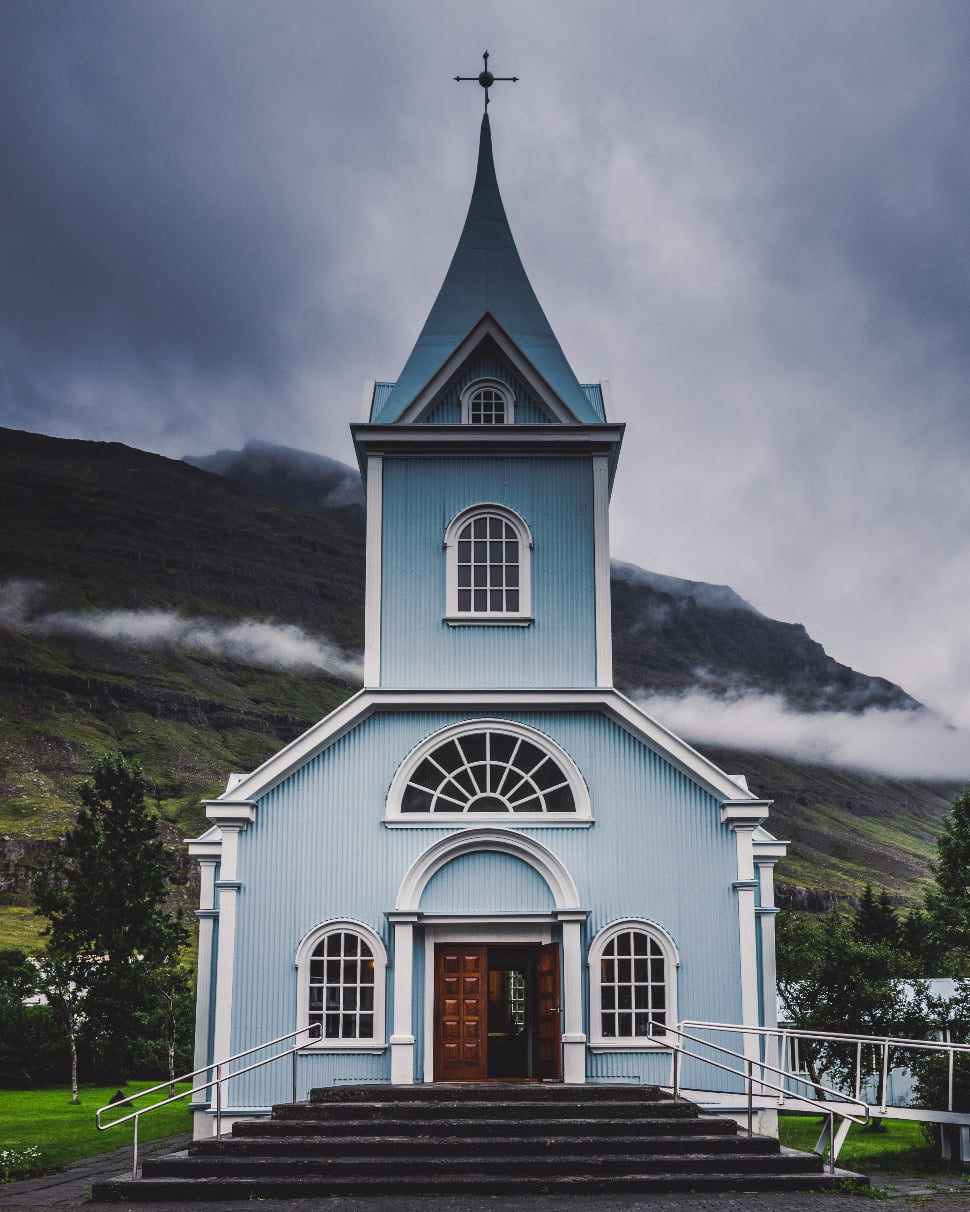 Your church's slogan doesn't need to be sophisticated or filled with flowery language to be successful. It only needs to be able to communicate your church's mission and promise.
Because most churches are moving to digital platforms and have online identities these days as a result of the worldwide pandemic. As a result, they must employ certain tactics to assist the internet community learn about their church.
One of them is using a catchy slogan.
A church's tagline is a succinct, impactful statement that promises both churchgoers and non-attenders alike. It encourages guests to attend regularly and gives your current members the tools they need to grow in their ministry.
Church slogans can be powerful, but your church's purpose and vision statement should not be contained in them. They must be founded on the purpose and vision of your congregation to increase their effectiveness.
This is due to the fact that your goals and vision statements are targeted at your current members as well as your internal audience. You can use taglines both for new and current audiences, but the emphasis should be on visitors, those who are unaware of your church.
So, is it challenging to come up with the best slogan for your church? Do not panic; we have provided advice and strategies to assist you in creating a powerful church slogan. You may use these tried-and-true guidelines to help you come up with the best possible slogan for your church.
Here are the stages necessary to create a memorable and powerful slogan for your church.
How To Create Slogans For Church?
Align concepts with the mission of the church. You must make your church's identity and mission clear if you want to have a catchy slogan.
Since knowing your church's path will enable you to develop a tagline that will accelerate the achievement of your church's vision.
Create a tagline that is Gospel-centered. Your church may remain rooted in the fundamental doctrines of the faith. Therefore you should use a tagline with roots from the Gospel.
It serves to remind us of our identities as Christians and as a church.
You may be as creative as you want. Just come up with slogans that you can tie to the promise and vision that God has shared with your church.
Pick the top five taglines you like. It's crucial that you thoroughly consider your options.
Don't make a decision too soon. Delay it for more than two weeks so you have time to consider, pray about, and reflect on the taglines you decide to maintain.
Outside your organization, seek input. It's likely that individuals would be biased if you tested your slogan among the people in your organization.
Consequently, collecting input from others outside your ministry would provide you information that is more accurate.
Select the option that is ideal for your church based on all the aforementioned factors.
Describe your identity. A tagline's main objective is to promote your church to the public.
Use clarity while communicating. In creating a tagline, it is crucial to think about who your church is and what it accomplishes.
Because being able to speak well allows your church to reach out to a variety of audiences.
Best Slogans for Church!
Live Your Life According to Christ…
Our Savior Jesus Christ Waits For You.
The Church For Families
Follow The Word of Christ!
Welcome To The House of Grace!
Everything You Need is Here In The Bible — Let's Read The Words of Wisdom Together!
Do You Know The Way of Jesus Christ?
We Follow The Bible — Nothing Else!
Let Jesus Show The Way!
We Walk Together With God!
Love Yourself, Love God, Love Jesus
Building Faith Since 1986
Spreading The Message of God Since 1995
Have Faith In God & Nothing Else!
Life Without God Is No Life!
People Following Jesus Christ
We Have Strayed From God & Got Pandemic — Time To Believe!
Our Existence is a Testament to God
We Bring God Into Your Life!
Jesus Christ Died For Our Sins!
You Are Always Invited to the House Of God!
Say Hello To Your New Life
In Conclusion
People often base their observation of a church or their religious views on the slogan they find. A slogan attracts new people to a church, who are just as interested in doctrine and history as the congregation. If your sermon isn't motivated by love, it won't encourage lasting faith. If a church's message is unclear, it might not be attracting members and new people, and the church will likely stay small.
We hope our slogans for church was helpful for you. May your services be full as your life. Thanks for reading!
Frequently asked questions
What is the best slogan?
Disneyland: "The happiest place on Earth.".
I'm Nike's "Just do it.".
Original Spice
He said, "It's forever to have a diamond.".
MasterCard: "There are some things money can't buy.".
You can do what you can't with Samsung.
What are the 3 mission of the church?
President Spencer W. Kimball discussed the three major components of the mission of the Church: proclaiming the gospel, perfecting the saints, and redeeming the dead.
What is the true meaning of the Church?
Providing Christian worship to the public. In such a building, you should regularly attend worship or a service of God. (sometimes a capital letter) the whole body of Christian believers; Christendom.
What is a slogan example?
The best slogan examples are timeless, catchy words and phrases that remain in our minds even when the TV is off, from "America Runs on Dunkin' Donuts" to "The Happiest Place on Earth," to Nike'.
What is good vision statement?
A good vision statement is long-term, describing the organization's desired outcome well into the future. The organization's vision statements often describe on-going actions that it will take.
How do you make a church logo?
Choose symbols such as a cross, a book,, s a dove,.. churches, hands in prayer, or stained glass windows. In purple, blue, gold, or black, you can choose a color palette, but you may choose fewer colors. When it comes to font styles, think about the type of message you want to convey.
What is a slogan for a church?
At a busy crossroads, Faith Is The Key. In Christ, we bring generations together. Bringing people closer to Christ. Built for service, made for building.
What is the faith statement of church?
Our Lord Jesus Christ is deity, in his virgin birth, in His sinless life, in the miracles of His vicarious and atoning death through His shed blood, in our bodily resurrection, in Our Lord's.
What is a good mission statement for a church?
"To connect people to God and one another" is a "doing" mission statement for instance. That's it. It says your congregation exists to accomplish something specific. Then it is possible to answer from a perspective of "being". As an example, "To be a place where broken people can find healing in Jesus.".
What is the Baptist symbol?
We all have five universal symbols of baptism: the cross, white clothing, oil, water, and light.
What is the tagline?
Taglines are phrase(s) that provide clarity, entertainment, or emphasis to highlight a company's mission, purpose, or culture. Brands are built on taglines, so consumers feel connected to them more.
What is the meaning of church history?
Ecclesiastical history is an academic discipline that studies the history of Christianity and its development since its inception. According to Henry Melvill Gwatkin, church history is "the spiritual side of the history of civilized people ever since our Master came.".