Diamonds, gold, and silver have always been integral to jewelry. A slogan is just as crucial to any business. It conveys the company's essence and helps customers understand what the marketing is trying to communicate to the target audience. This article contains some slogans for jewelry stores from which you can draw inspiration.
But before we delve further, we must understand a few basic concepts.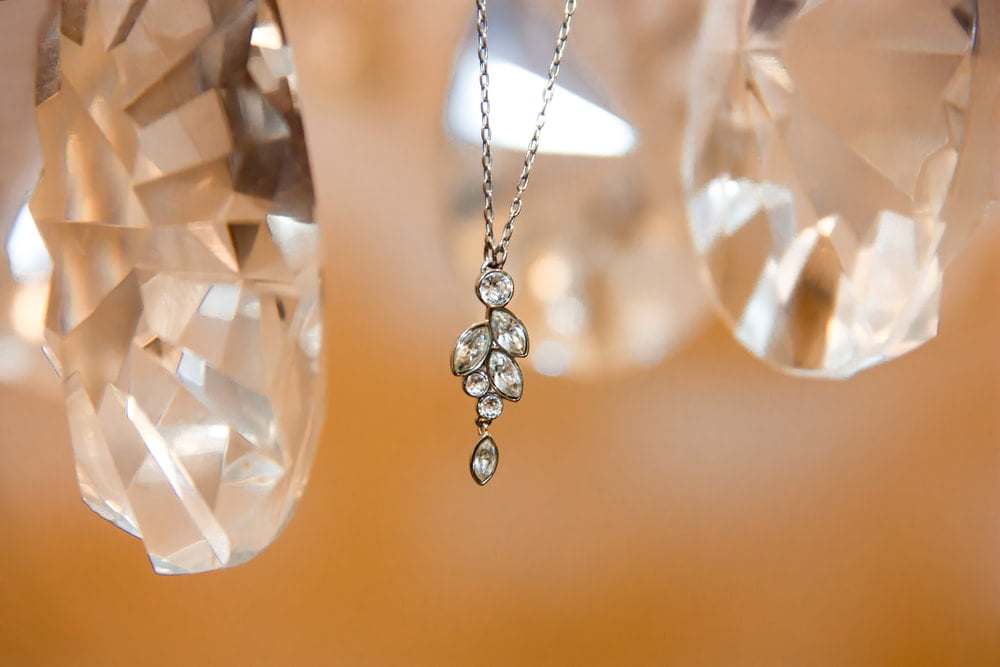 What is a Slogan?
A slogan is a phrase that symbolizes your company's products, services, values, and goals. An effective slogan reinforces your company's message, encouraging repeat customers and brand awareness.
With a slogan, you can create a business marketing campaign that is more imaginative and interesting than anything a competitor could have made.
How Does it Affect Your Business?
A slogan is an important part of the brand identity trifecta. It represents your brand in all forms of content. Here's a prime example.
Most people think of Nike when they hear the phrase "Just Do It."
A slogan has as much identity as a brand logo. It's easy to remember because it leverages the principle of brain priming.
The brain automatically associates stimuli with different outcomes and objects. A tagline or slogan will often make the brain remember the brand or entity related to the slogan. It's a powerful marketing tool.
30 Sample Slogans for Jewelry Shops
A catchy jewelry business slogan must evoke luxury, class, and sophistication. It mainly increases demand but should also strengthen your position as one of the top choices in the industry. Here are some jewelry slogan ideas to inspire you:
Bring shine to your life like gold.
Diamonds are best friends.
Our designs never go out of style.
Made unique, like you.
Invest in jewelry and feel good.
We offer better stones than the Infinity Stones.
For souls that want more.
Smile and wear your necklace.
We're the place you've been looking for.
Jewelry crafted with care and love.
Bright and shine, our jewelry intro.
Let our stones enhance your beauty.
Live every moment with jewelry.
Diamonds make a woman happy. Love makes her beautiful.
Come with us, where your dreams are our priority.
Jewelry is the perfect gift.
We sell jewelry that sparkles like stars.
Kings of the jewelry world.
Add elegance to your look.
Diamonds for any special day.
Fashion in every hand-crafted jewelry.
Exclusive gems for exclusive you.
Fabulous jewelry, great savings.
Every new day deserves new jewels.
Uniqueness in every piece of jewelry.
Precious gems for your precious love.
We rock at rocks.
We buy and sell all precious stones.
Every moment starts with hand-made jewelry.
Precision in every inch of our work.
The Bottom Line
Slogans and taglines help draw customer attention to your business. Slogans need to be tailored to suit specific audiences and industries.
A slogan for a jewelry store should use words that evoke sophistication and luxury. You can also consider using a motto generator if you need more slogan examples.
Frequently asked questions
How would you impress the customer to sell your product?
Do not use scripts and feel natural.
You should ask about your client's well-being.
Clients might use their names to communicate with them.
Make sure your product is better than those competitors have offered.
Encourage further conversation
Describe the customer's positive attributes.
Act on emotions
What is the best slogan?
"The original"
Disneyland: "The Happiest Place on Earth.".
Money cannot buy everything, MasterCard says.
What's the difference between a slogan and a logo?
The Diamond is forever, according to De Beers.
Nike: "Do it"
What is the tagline?
Samsung: "Do what you can't.".
How do slogans attract customers?
You want your slogan to help promote your brand and make your brand memorable. A good slogan says more about a company than just the brand name alone. It gives the customer a commitment but also tells them what the company stands for.
How do you make a creative slogan?
Logo first. Add a strong logo to your slogan for maximum impact.
Take enough time
Keep it simple
Use humor
Don't overpretend yourself, be honest.
Think about target audiences.
Think about what makes your brand unique.
Rhythm and rhyme
How do you promote a product slogan?
Those slogans and advertising taglines must be easily identifiable and consistent with a brand, be memorable and beneficial, and create positive feelings for consumers. Your company should stand out from its competitors, but you must do it in a simple way.
Can you give me an example of slogan?
A slogan that conveys these values helps businesses connect with their customers, whether it is confidence, self-love, trust, or revolution. Meow Mix: "Tastes so good, cats ask for it by name." KFC: "Finger lickin' good.".
How do you brand a slogan?
Visit the United States Patent and Trademark Office (USPTO) website.
Check out the Trademark Electronic Search System (TESS) database. Make sure that you have not already registered your slogan in the same category.
Do not forget to submit your trademark application. Fees to pay are required.
What famous advertising slogans can you remember?
The Breakfast of Champions – Wheaties.
I love it – you are worth it.
Just Do It Nike.
De Beers – A Diamond Is Forever.
Coca-Cola is happy
Not in your hand, but in your mouth.
The beef at Wendy's – Where's it?
– Think Different
What words attract customers?
Limited
Guaranteed
Because
Free
Easy
Exclusive
You
Get
Do slogans actually work?
Unlike a logo or name, slogans attract attention and help differentiate a brand. Thus, slogans play a major role in brand positioning. Find out more about brand positioning here. But slogans go beyond brand positioning; they also facilitate brand recognition as they stick in people's minds.
What are catchy phrases?
A word or expression that is repeatedly and conveniently used for representations or characterizations of a person, group, idea, or point of view. 2 : slogan sense 2.
What are some catchy business slogans?
(De Beers) – The diamond can be forever.
It's simple (Nike)
The MasterCard (MasterCard) is all that's needed for everything else.
– Eat fresh (Subway)
I love KFC (NFC).
– Have a break. Have a KitKat. (KitKat).
The Red Bull gives you wings (Red Bull).
– Save money. Live better. (Walmart).
Do slogans increase sales?
These slogans often reference the company's intent and are designed to reflect its commitment and loyalty to its employees. So, they remind management as well as buyers that the brand's real meaning works magic for the company and increases revenue.
What is a creative slogan?
3. You can write creative slogans to stand out from the crowd. Your brand should be unique and specific, but still easy enough to understand so that your audience gets the message right away.
Why do brands use slogans?
Using slogans improves campaigns for specific products, ensuring high sales for a company. A slogan can help establish a relationship between a brand and the public, by telling the public what the company stands for and what they offer. An emotion-based strategy captures the essence of a product or service.