Diamonds, gold, and silver have always been integral to jewelry. A slogan is just as crucial to any business. It conveys the company's essence and helps customers understand what the marketing is trying to communicate to the target audience. This article contains some slogans for jewelry stores from which you can draw inspiration.
But before we delve further, we must understand a few basic concepts.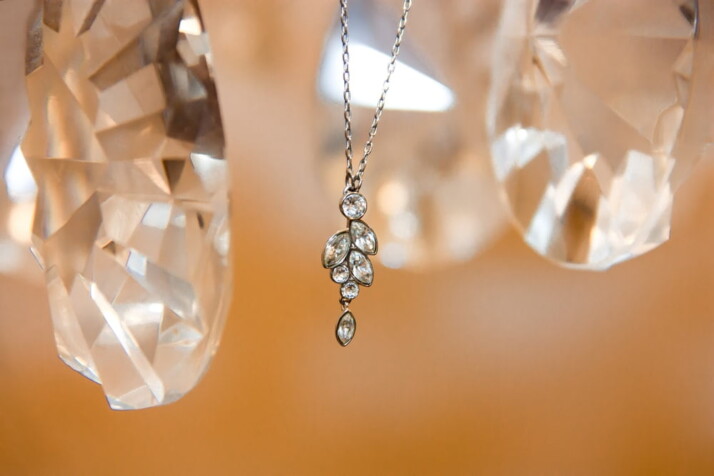 What is a Slogan?
A slogan is a phrase that symbolizes your company's products, services, values, and goals. An effective slogan reinforces your company's message, encouraging repeat customers and brand awareness.
With a slogan, you can create a business marketing campaign that is more imaginative and interesting than anything a competitor could have made.
How Does it Affect Your Business?
A slogan is an important part of the brand identity trifecta. It represents your brand in all forms of content. Here's a prime example.
Most people think of Nike when they hear the phrase "Just Do It."
A slogan has as much identity as a brand logo. It's easy to remember because it leverages the principle of brain priming.
The brain automatically associates stimuli with different outcomes and objects. A tagline or slogan will often make the brain remember the brand or entity related to the slogan. It's a powerful marketing tool.
30 Sample Slogans for Jewelry Shops
A catchy jewelry business slogan must evoke luxury, class, and sophistication. It mainly increases demand but should also strengthen your position as one of the top choices in the industry. Here are some jewelry slogan ideas to inspire you:
Bring shine to your life like gold.
Diamonds are best friends.
Our designs never go out of style.
Made unique, like you.
Invest in jewelry and feel good.
We offer better stones than the Infinity Stones.
For souls that want more.
Smile and wear your necklace.
We're the place you've been looking for.
Jewelry crafted with care and love.
Bright and shine, our jewelry intro.
Let our stones enhance your beauty.
Live every moment with jewelry.
Diamonds make a woman happy. Love makes her beautiful.
Come with us, where your dreams are our priority.
Jewelry is the perfect gift.
We sell jewelry that sparkles like stars.
Kings of the jewelry world.
Add elegance to your look.
Diamonds for any special day.
Fashion in every hand-crafted jewelry.
Exclusive gems for exclusive you.
Fabulous jewelry, great savings.
Every new day deserves new jewels.
Uniqueness in every piece of jewelry.
Precious gems for your precious love.
We rock at rocks.
We buy and sell all precious stones.
Every moment starts with hand-made jewelry.
Precision in every inch of our work.
The Bottom Line
Slogans and taglines help draw customer attention to your business. Slogans need to be tailored to suit specific audiences and industries.
A slogan for a jewelry store should use words that evoke sophistication and luxury. You can also consider using a motto generator if you need more slogan examples.
Explore All
Motto Generator Articles