Slogans emphasizing collaboration may inspire any group to do great things. It could be simpler for you to come up with your own slogan if you learn the components of a good slogan and use examples as a guide.
This article examines cooperation slogans, explains their significance, and offers various teamwork-related phrases that might inspire your group. So, without further ado, let's look at some slogans for teams.
What Are Team Slogans?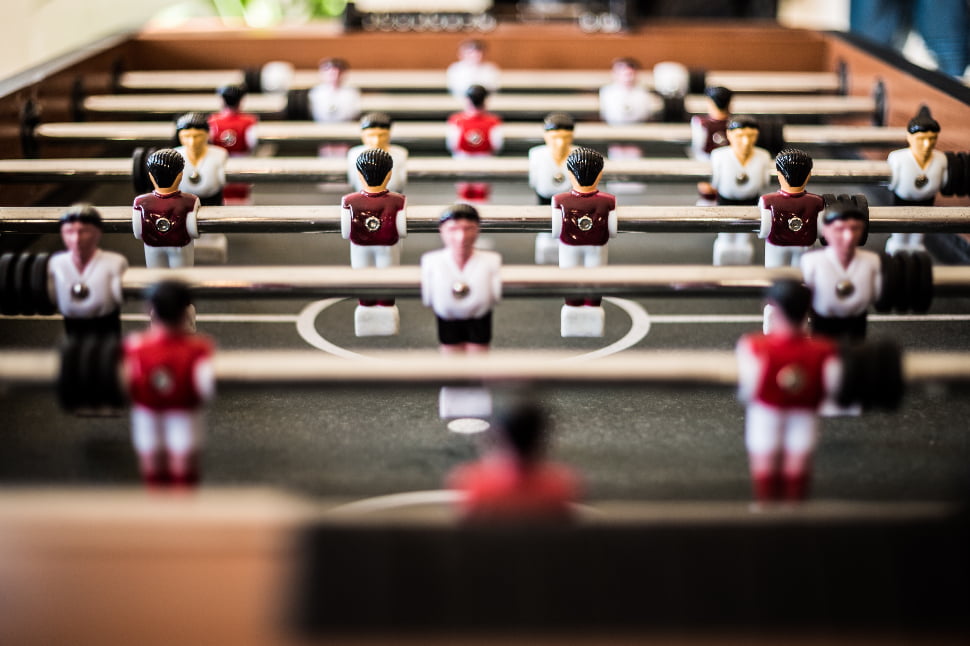 In the workplace, a motto encouraging collaboration may inspire workers. Slogans can be written on paper or posted on signs around the office. They can also be typed at the end of emails or periodically said at team meetings.
Outside of the office, leaders use them to energize charity events, impel sports teams, or motivate any group of people to take action.
Many teamwork slogans emphasize the importance of working together. Others concentrate on team performance or workplace safety.
Slogans promoting teamwork frequently use the words "achieving," "success," and "confidence in a common objective." Slogans frequently emphasize the idea that a team consists of more than one person. They may repeat popular collaboration ideas in a variety of ways.
The culture of every organization should emphasize teamwork. It fosters staff solidarity and gives everyone the impression that they are a part of the same team.
Business frequently uses slogans or taglines to promote their goods and services, despite many different types of team exercises currently available.
More than just getting to know your coworkers is what teams are all about. It's a chance for coworkers to interact more, enjoy themselves, and collaborate differently.
Why not begin with the catchphrase, then? When times are difficult, a clever tagline may serve as a team rallying cry. It can also help your business stand out from rivals that don't put much effort into coming up with original ideas.
Building a team is crucial. Whether you are a leader, an entrepreneur, or the latest addition to the marketing team, team-building exercises are vital to your business.
Why Is This Important?
Slogans that promote teamwork are crucial because they may inspire people to work harder, whether they be employees, athletes, or others. They are short, memorable, and frequently catchy words that sound well when spoken aloud and rhyme.
Slogans that emphasize teamwork may unite a group and boost spirits. By using a phrase that promotes collaboration, you inspire your staff to keep up the good work. Not only that, but you also foster camaraderie among the whole department.
Slogans about teamwork frequently get the attention of those outside of your company. Your company's tagline could have a favorable effect on potential stakeholders, your audience, and other observers.
When done well, a phrase encouraging collaboration may stick in people's minds for a long time.
Best Slogans for Teams
Now that we know the importance of slogans in team let's look at some examples of slogans for teams!
The Dream Team!
Work Hard Play Hard!
We're Here To Win!
Dream Work
Don't Hate The Player Hate The Game
Strong Individuals
Family Teamwork
Unity to Accomplish
Life Goals
Dreams are built by teams.
United Office Workers
Stronger Together
Teamwork Is Key to Success
Best Teams Work Together
We Make Your Dreams Come True
Together, big tasks may be smaller.
Did You Think This Was a Game?
We Achieve Greatness
The Main Ingredient to Success is Teamwork
Believe in your Team!
Bring the Noise to the Office!
Teams Make Better Offices
Difference Between Success & Failure is Your Team
One Team One Goal One Champion!
Teams Multiply Strength
We Are One With No Divide
No Work No Play
Shortcut to Win
Nobody Works Alone
Like a family since 2005.
The Need for Teams
Share The Meeting Link!
Stay Together to Succeed
Success Doesn't Come Without Work!
The Way We Win!
Shabuya Zoom Call
The Marketing Wizz
Individuals Work Better as a Team!
You Have to Believe
Make Work Great Again
Easily the Best
The Fall Guys
May the Strongest Win
Use The Force
The Short Team
No Better Work Than Teamwork
Tough as Nails
Good Teams Take The Win
The Short Play
Create – Care – Be The Best – Repeat
The Perfect Day
Work Smart Not Hard!
The Office Job
Team to the Limit
Natural Born Winners
Know Your Worth
Everyone Achieve More
Teams Break Victory Fades
Path to Championship
More Slogans for Teams!
12 Funny Men
Encourage Greatness
Our Mission: Win
Bring the Coffee
Wanted: Winners
The Good Team
World Domination
The Talent
The Helping Hands
From Start to Finish
Who Else Likes Winning?
Always Want More
We Need The Best!
Little Bites
The Path Forward
For The Good of the Company!
The Singles
Conclusion
Teams are made up of individuals who come together to solve a task or achieve a goal. It's important to come up with a catchy and memorable team slogan that everyone on the team can embrace. This will encourage team members to work together.
You can start with a catchy name or a popular saying or slogan. The important thing is to stick with one slogan so the message is clear to all the members of the team.
We hope our post on slogans for teams was helpful for you to pick a slogan for your own team. If you have any more questions, please let us know!
Explore All
Motto Generator Articles