Yoga has so many benefits. It helps relax your body and mind, boost energy levels, and keep you healthy and fit. Slogans on yoga can help promote the movement and get more people to join.
This article includes some examples you can draw inspiration from. But before we present them, it's important to understand these basic concepts.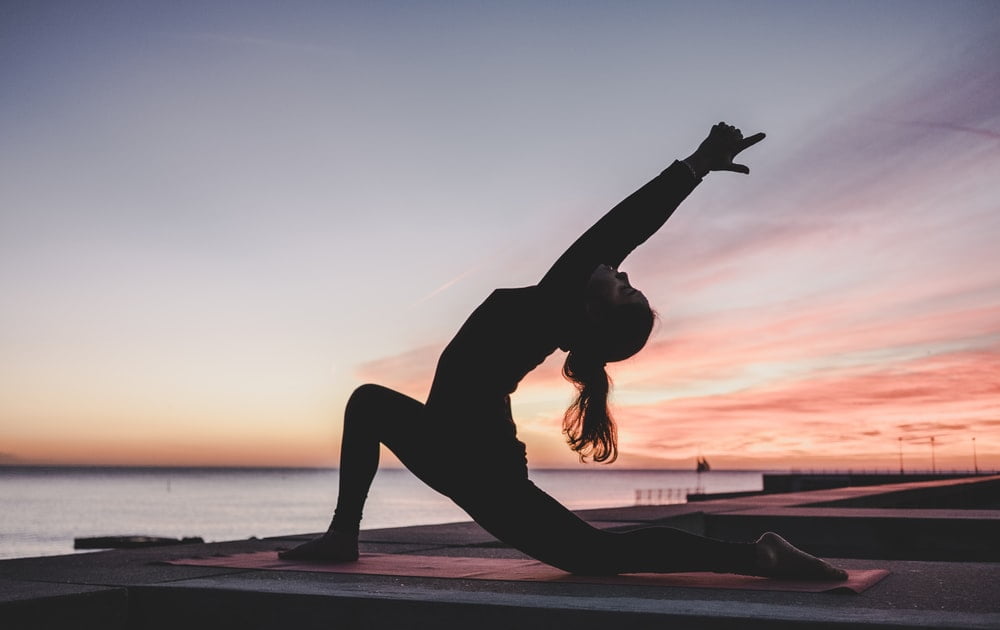 What Is a Slogan?
A slogan is a catchphrase that promotes a brand, movement, or individual. These catchy taglines make it easy for an audience to recall your message and brand.
Slogans form part of your company and campaign identity. They also act as a marketing and communication tool that can be used for promoting your brand. They are simple yet effective tools for generating interest in your campaign.
Slogans are also a way to express what you feel about a particular issue.
How Does It Affect Campaigns?
Slogans and taglines increase traffic and interest in your brand or movement. They motivate the target audience to participate in your campaign and to share that message with friends and family. People who feel more participation in your campaign are more likely to work with your project consistently.
A yoga slogan's primary purpose is to get your audience to try yoga. Companies focus on their unique offerings while campaigns promote the positive outcomes of yoga in general. Observe the three examples below:
"Let us help you reduce stress, regain focus."
"Inner peace can be found in yoga."
"Yoga allows you take care of your mind and body in the same class."
The first tagline focuses on what a particular business offers, while the second example introduces how yoga improves lives. The third example suggests that yoga is an efficient way to improve the overall state of your body.
Try These 36 Slogans on Yoga Benefits
Yoga is part of the health and fitness industry. Try to focus on the advantages it yields. Remember, a yoga slogan must be inviting and focus on the advantages of yoga.
These slogans on yoga explain the positive outcomes participants can expect. Try to draw inspiration from them.
Yoga is a form of meditation and disciplined life.
If you want balance in your life, start your day with yoga.
The ancient practice for a better tomorrow.
Release stress and anger by practicing yoga.
Gain better control of your senses with yoga.
Yoga can set your hips free.
Live at the moment.
Your beacon of inner peace.
Harmonizing your inner self and body.
The tool for a better body and soul.
Make your soul happy and peaceful.
Move, stretch, strengthen, and let go.
Breathe and grow.
Come join the world of yoga.
Providing the calm you need.
You join a family, not a class.
Yoga provides us with strength.
Everyone can do yoga, Except lazy people.
Yoga is a way to maintain the beauty of body and soul.
Yoga has the power to change your life.
Try doing yoga daily to gain peace, love, and happiness.
Try yoga to transform yourself.
Bring out your flexibility.
Take care of your physical and mental health.
Yoga is an ancient art with international renown.
Yoga is a journey to finding your true self.
Healthy body, clear mind, peaceful spirit.
The place that teaches you to balance your life.
A life without yoga is like a clock without hands.
Stretch and relax. Practice yoga.
Connect with your inner world.
Breathe, relax, be still and live.
Mind's harmony at its best.
A quiet mind is a healthy mind.
Yoga is the key to a strong mind and body.
A treat for your mind, body, and soul.
The Bottom Line
Slogans are a great way to generate support for your campaign or business. While businesses can function without a slogan, doing so would be like living life without yoga. You end up missing out on the advantages it could bring to your campaign.
You might also consider using a motto generator to find a slogan that best represents your yoga campaign in the manner you envision.
Frequently asked questions
Which yoga day is today?
| Year | Date | Day |
| --- | --- | --- |
| 2027 | June 21 | Monday |
What are the benefits of yoga?
It increases cardiovascular health.
A yoga class improves balance, strength, and flexibility.
You can reduce arthritis symptoms with yoga.
Yoga relaxes you, helping you sleep better.
It helps to relieve back pain.
How do you write a slogan?
Let's start with your logo. Your slogan & logo work hand-in-hand.
Keep it simple
Use small words
Think about your business words.
Let it roll off your tongue.
Use power words or phrases for your sentences.
Test your slogans
Who discovered yoga?
Yoga was being practiced in the pre-Vedic period, but the great Sage Maharshi Patanjali systematized and codified the then existing practices of Yoga, its meaning and related knowledge through his Yoga Sutras.
How often should you do yoga?
As a general rule, yoga is best practiced between two and five times per week. Make sure that your body can handle five to six sessions every week, if that's what you want!
What is the actual meaning of yoga?
It was developed from a Sanskrit root called Yuj, meaning "to connect" or yoke "to unite". Yoga, according to Yogic scriptures, allows one to integrate consciousness with that of the Universal Consciousness, thus indicating harmony between the mind and body, Man & Nature.
How do you make a yoga slogan?
In my opinion, yoga is a way of life, rather than a chore.
Making a conscious and compassionate effort to counter the stress of modern life.
Yoga is your escape from daily turmoil.
Make your mind bend, inspire yourself.
Keep practicing yoga when life gets you down.
Lighten up
What do you write on a yoga flyer?
Adding an eye-catching yoga image.
In bold font, write 'Call (your phone number) to book your place'.
Adding color to your headline (red is best).
Get a free first class.
Describe your favorite sport with a bold headline such as 'Yoga' or 'Kai.
What is the slogan of yoga?
What Yoga is like: An ancient art of making you mentally, spiritually, and physically sound! Transcend from the state of sorrow to that of happiness by learning Yoga!
Which year is yoga Day?
Today, it is practiced worldwide and continues to grow in popularity. The United Nations recognized its universal appeal by proclaming 21 June as the International Day of Yoga by resolution 69/131 on 11 December 2014.