People enjoy a good laugh once in a while. That's what these funny t-shirt slogans are all about. They're designed to make you laugh a little more than you may have been doing with your old t shirt slogans.
But first, let's consider that a good laugh isn't just a way to express humor. It is also an effective marketing tool that imbues your messaging with personality. Read on to learn a few basic concepts.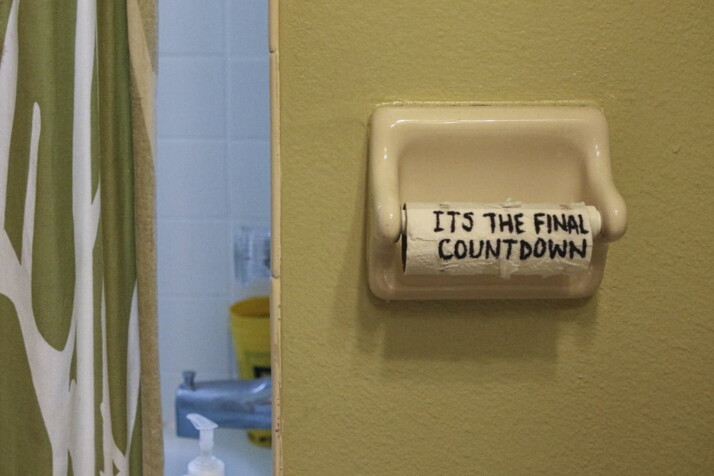 What is a Slogan?
It is a short phrase used as a tagline or caption for a product, service, or company. It projects an image of a service or product. A slogan also expresses the values of a person or company.
Funny t-shirt slogans make people laugh. But we can go beyond this and recognize their marketing value. Humor is a vital tool that can make your marketing campaign memorable.
Funny t shirt slogans can effectively deliver a message because they are simple and easy to fashion. They can be mass-distributed at parties, events, and other social gatherings.
Why is a Slogan Important?
A slogan is a short saying that announces what a company is, what it offers, or what it stands for.
It rounds out the trifecta for a brand's identity. It serves as a presentation and an advertisement. Slogans are a great way to connect with your target audience and potential customers.
They can be applied to various promotional materials such as T-shirts, hats, stickers, etc. Slogans should be attention-grabbing and memorable.
Today, slogans are a potent marketing tool because they can relate to trends and events. A catchy quote can even become viral.
Moreover, words found in slogans have the power to stick in the public's minds. It makes them effective at establishing brand recognition.
It's primarily due to how our brains work.
The Psychology Behind Slogans
The effectiveness of slogans is mainly attributed to a subconscious process called "priming."
Priming refers to the human mind's ability to recognize things that are associated with certain words.
Companies can expedite how customers associate products with their brand by making their business logo the first thing people see. Slogans provide another point of association for customers because they effectively grab attention.
Designers will often present the company logo in a slogan. The message of the slogan will then be associated with the company.
Because slogans are memorable, the viewer remembers the business whenever he remembers the slogan. But there's more.
When a slogan positively impacts a customer, the brain associates this positive impact with the business associated with the slogan.
Funniest T shirt Slogans
Funny t shirt slogans differ from common slogans because they also rely on their graphic style to inspire laughter. Funny slogans tend to be cute and trendy. We've searched the internet to provide examples for a funny slogan.
If you're having difficulty coming up with a catchy slogan, you can start with these ideas:
Money talks. Mine says goodbye.
Writer's Block: When your imaginary friends won't talk to you.
It's all fun and games until the cops show up!
Bad cop! No donut!
Blink if you want me!
Stop looking at my shirt.
I love toxic waste.
Beaches love me.
Last clean white tee.
Free hugs!
Potty like a rock star
Cool people don't need to go to college.
Behind every successful man is a woman rolling her eyes.
An onion a day keeps everyone away
The best things in life are free. The rest are too expensive.
Run, Forrest, Run!
When nothing goes right, go left.
You look perfect from every angle, said the circle
This is just a black tee. Nothing's special here.
They say you can't live without love; I think oxygen is more important.
Your dreams shape the future, stop wasting time and go to sleep!
Smile while your face still has teeth.
I want you to want me.
Time is gold, but I need money.
The Bottom Line
Slogans are potent marketing tools. They are also easy to distribute by printing them on different articles of clothing. There are many T-shirt printing shops you can work with. You can even create them at home!
They can help generate interest for your products and services when your audience wears them.
Every marketer needs to know how to write effective slogans. The results they yield are priceless. Even when there are new trends, they will always be relevant.
Explore All
Motto Generator Articles