How many individuals start their day with a cup of coffee? The number of people who consume coffee continuously throughout the day is even higher.
Each year billions of coffee are consumed, making it the second most popular beverage in the world. About half of all adults in the United States use coffee daily.
Entrepreneurs who want to get into the $11.3 billion coffee business in the United States. They can do so by opening a coffee shop, a coffee truck, or a unique roast of beans.
One of the best business decisions you can make these days is to open a coffee shop with a distinct brand of service. We've included some catchy coffee taglines to inspire you. Let's get started!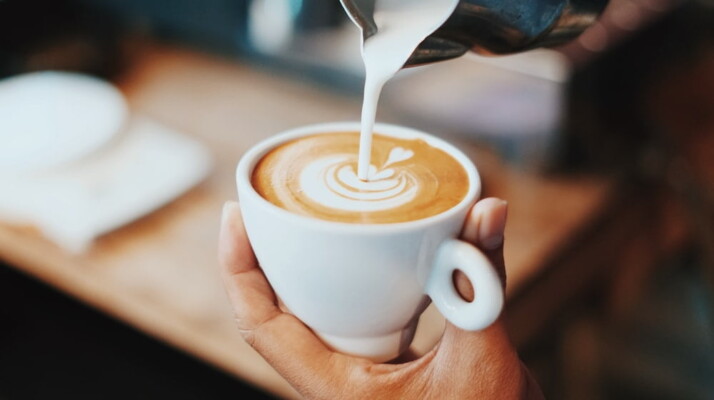 What makes a Tagline unique?
1. The motto or tagline should be fresh and direct, but at the same time, unique and not too well-known. Taglines must have some value to it to be memorable.
3. The slogan/tagline must appeal to the brand's target audience, which may include people of all ages, genders, or none at all.
Think about what your tagline will do to make clients feel at ease with your brand or product after you've chosen it.
How to Make a Tagline for Coffee in 5 Easy Steps
Businesses frequently rely on slogans and taglines to help them develop their brand identity. Small businesses usually begin their marketing campaigns by developing a catchy slogan. Customers are drawn to your business if you use a memorable phrase, but it must be distinct and explain what you do.
Slogans are catchphrases that help people identify with a brand or business and are typically memorable. Slogans can also be utilized to build a personal connection between a company and its clients.
1. What's the marketing plan?
You should plan your café marketing before coming up with a tagline. What are some of your strengths and values? When people see your tagline, how do you want them to feel?
2. Check out your competition
Find out about other brands/companies that are similar to your own. Shop around for coffee businesses that offer the same items that you do.
A list of what sets you apart from the competition is an excellent place to start. What makes you stand out from the rest? Generate a list of existing slogans for each brand and compare them to your original concepts for slogans.
3. Brainstorm possible ideas
Having chosen the company's slogan direction, come up with a list of slogan concepts most relevant to the company's stated goals.
You should write a paragraph on your company's identity and what it does. Make a list of five to ten brief descriptions that best describe your company. Write down as many slogan ideas as you can think of.
4. Trim down your findings
Shorten the list to two to five catchy words that best express your tagline.
5. Seek a second opinion
Seek a second opinion from independent sources. See what the slogan means to your employees and consumers. If not satisfied, see if you can come up with an entirely new one or one that is significantly adjusted.
Some All-Time Catchy Tagline for Coffee Shops
Hippie Coffee Shop Slogans
Successful coffee shop operators recognize that attracting new consumers takes more than a quality product and tasty beverages.
If you intend to create a coffee shop or already own one, you'll want to do all possible to distinguish your brand. Here are some unique hipster slogans to inspire you:
Life begins after coffee.
Coffee with Passion.
A modern coffee experience.
Smart. Sustainable. Stimulating.
French Style Café Slogans
If you want to take the French route, you can't go wrong with the list below. They have been curated to give you ideas on what to name your business.
Customers will understand the value of your product or service better if you have a catchy tagline to go along with it. It will also help you stand out from the crowd. Here are some interesting slogans we found for you.
Meet for coffee, stay for lunch.
We make coffee more enjoyable.
A great cup of coffee. And then another.
Coffee so good you'll never want to leave.
Tagline Coffee Ideas: Italian Style Café
Italian Style Café Tagline Ideas are unique and enchanting. Here are some of the hottest Italian slogans you may want to go along with for inspiration.
Sip, chat, share, relax.
Buongiorno!
Italian style. American attitude.
Where friends meet, memories happen.
To Wrap Up
A great product and delectable beverages aren't enough to draw new consumers to a coffee business. If you're planning to create a coffee shop or already have one, you should do everything you can to make your business stand out.
Customers will understand the value of your product or service better if you have a catchy tagline to go along with it. It will also help you stand out from the crowd.
Explore All
Motto Generator Articles