Hospitals often don't have enough time to market their services, but they, fortunately, have plenty of time to develop catchy slogans. This article includes some amazing tips for creating a tagline for hospital or clinic.
We will discuss key aspects to consider when designing an effective tagline for a hospital, such as keeping it short, memorable, and believable.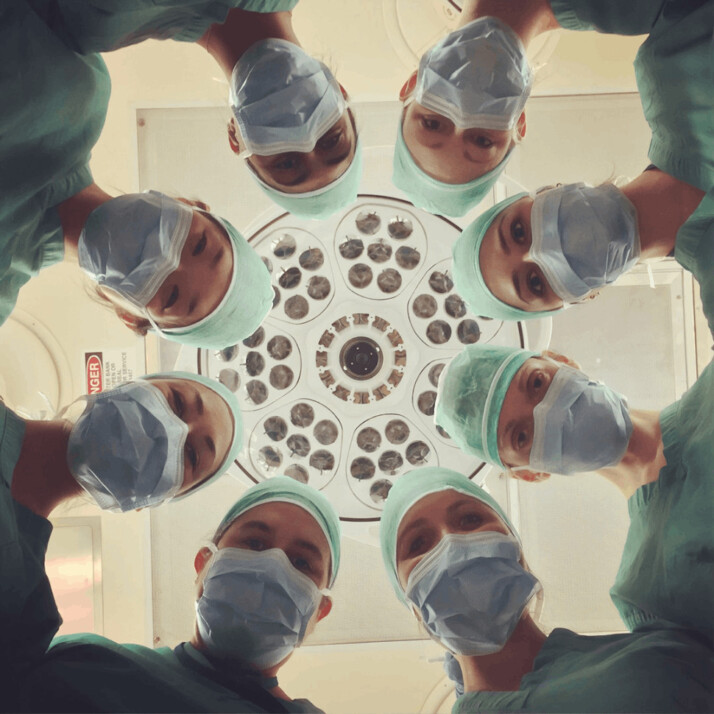 How to Craft a Tagline for Hospital
Quality hospital slogans and taglines can use several themes to grab attention. They make the most of your everyday moments to drive the message home about our health. They are the key to driving the message of health care forward, especially for community health care. Public health messages can be powerful tools for reaching people, so try using these slogans in community advertising, support groups, or community health forums.
If you have difficulties writing a catchy and creative hospital tagline, these simple steps will help you.
1. Keep It Short
Using less than 15 words helps. Hospital taglines should be catchy, inviting, and clear. It should briefly explain why the hospital should be your first choice for a health care provider.
2. Make It Memorable
Those few words should be memorable. Make the tagline catchy, fun to say and make it easy for people to remember. A tagline like "Quality Health at High Value" or "Your Partner in Care: Your Doctor" is memorable.
3. Promote Key Benefits to Patients
A hospital tagline is one of the most powerful ways that a hospital can advertise to patients and offer them the care they deserve. The hospital is a brand too. Therefore, you must promote your key benefits. Ensure that your tagline makes the most of your hospital's services and provides the information that will change people's perception of the hospital. A tagline for hospital is your chance to promote key benefits to patients.
4. Make It Believable
Avoid getting too crafty and end up overpromising. Try as much as possible to make the tagline believable. Don't exaggerate your capabilities.
5. Show Your Ideals
A tagline is another chance for you to show the hospital's passion and what it stands for. You can show people the personal ethos of the founding fathers through the tagline.
Examples of Hospital Taglines
"Your life is in safe hands."
"The spirit to care. The skill to heal."
"Facilitating good health."
"Where healing and compassion come together."
"It is time to live healthily."
"Your health; our concern."
"There's a difference."
"Advancing the frontiers of medicine."
"The hospital you can trust."
"Feel the care; heal with us."
"Your health means the world to us."
"The place where healing starts."
"Choose well and be well."
"Quality healthcare and staff."
"Treating patients better."
"Every life matters."
"Caring for you."
"The right way to heal."
Conclusion
Hospital taglines can be powerful marketing tools for hospitals and physicians. Taglines, or a catchy slogan, could be all doctors need to market their practice and remind patients of their care.
Understanding the function of a hospital tagline is helpful in crafting promotional posters and website pages. It is recommended that taglines should be brief and catchy in order to create a good impression in the minds of people.
Explore All
Motto Generator Articles