The key to every business isn't always about standing out from the competition. Sometimes, simply being memorable can yield significant results in terms of traffic and customer interest. Mottos and slogans are the perfect tools for a photography business because they make it easy for clients to remember your company and content. This article contains some sample taglines for photography that can help boost your business. 
But before we read these examples, it's essential to understand what a slogan is and why it's important to your marketing efforts. Let's start.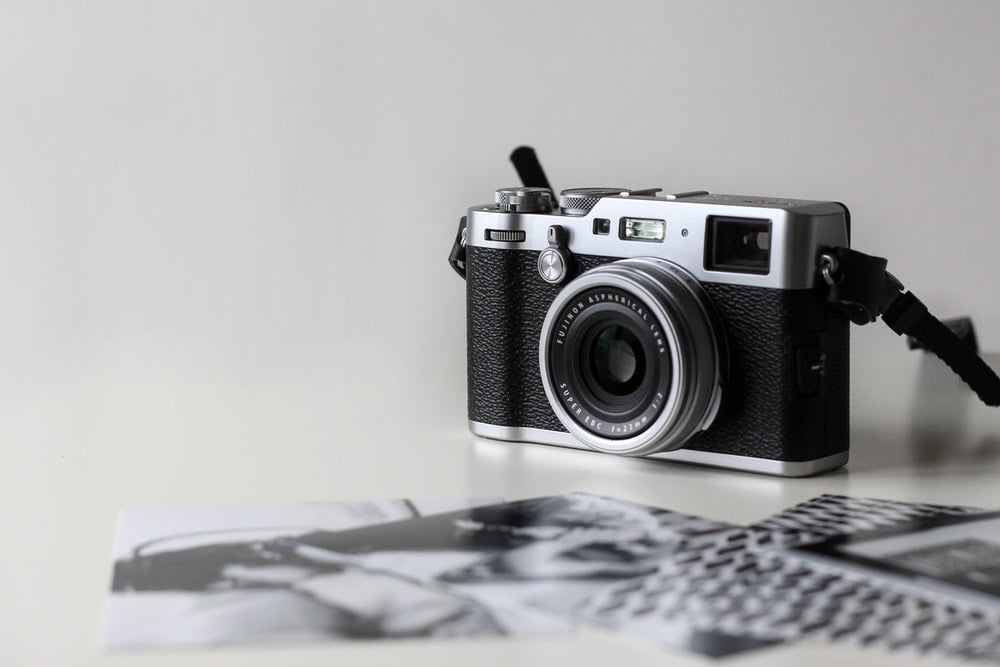 What is a Tagline?
It is a slogan that identifies a brand, product, or service. Slogans are memorable and offer a concise idea about a company and its unique value proposition. They draw attention to a business, product, or service through clever use of rhymes, paces, and expressions.
Sometimes a slogan may even be more memorable than the brand it represents. Good slogans and taglines can make all the difference for a business in terms of brand recognition and audience interest. They can even change the growth rates of a business.
We'll explain this in detail in the next section.
How Taglines Affect A Photography Business
The photography industry can be saturated, especially since professional-grade photography equipment is increasingly accessible to consumers. There are many photographic studios that have similar equipment.
This means that for a photography business to survive, it needs to stand out from its competitors. It needs to advertise and build connections with its target demographic.
Different types of photography involve other techniques, methods, and equipment. A wedding photographer may not always excel in sports photography, and vice versa.
A tagline helps share the types of photography you specialize in to help your clients find you.
Advertising with slogans is effective because it leverages a principle of Psychology called "brain priming."
Brain priming refers to the process where the brain associates stimuli with various outcomes, objects, and effects. A slogan is always presented with a logo.
When customers read your slogan, they relate it with your logo and, by extension, your company. Slogans are much easier to remember because they use simple words that sometimes rhyme. Catchy phrases roll off the tongue naturally, and they click with the brain quickly.
While it's possible to run a business without a catchy photography slogan, you might have difficulty capturing the attention of your target audience. This simple marketing tool is worth the time and effort.
50 Creative Taglines for Photography
If you're having difficulty coming up with catchy photography slogans, try to learn from some of the best examples in the industry. This list can give you the ideas and inspiration you need to write a creative tagline.
Capturing the beauty of your journey.
Clicking precious moments.
The leader in photo excellence.
Our cameras work like our minds.
Helping you remember your special day.
Your life in print.
We love what we do, and it shows.
Memories that last forever.
We go farther with our pictures.
Time captured well.
Creativity brought to life.
Images that tell colorful stories.
The best look anytime, anywhere.
Celebrating good events in photographs.
Think. Love. Create. Explore.
See the world through our lens.
We turn clicks into stories and art.
Life is full of beautiful frames.
We take photos that show love.
Capturing moments close to the heart.
New memories, new life, a new view.
We choose a path of passion.
Your image is our focus.
We use our lens to tell stories.
Our passion is capturing great moments.
We know how to capture a party.
Light with motivation.
We capture the moment.
Adding life to stills.
Framing lovely wedding emotions.
Leaving lasting memories.
Live with your best moments.
Just a smile away.
Memories within a snap.
Having us behind the lens makes you photogenic.
A new way of capturing the light.
We have an eye for detail.
Changing a hobby into a passion.
The power behind the photo.
Camera clicks with purpose.
Shoot today, upload tonight.
We capture a thousand words in every frame.
Bringing colors to life.
Creating stories from pixels.
Today's photos are tomorrow's memories.
We let the pictures do the talking.
Shoot, Explore, Create, Showcase.
Ready. Set. Click.
Quality photos at the best prices.
Real life, real emotions, special moments.
15 Taglines for Specialized Photography
The leaders in family photography.
We excel in nature photography.
Sports photography done right.
Moments are better with pets.
The best place for drone photography.
We take joy in capturing your child's first moments.
We feel you deserve the best product photography on the market.
Attracting buyers with our real estate photography.
The best photography for your wedding.
Car photography worth gold.
The most popular baby photographers in town.
A fast process for fast people.
Life is too short for boring fashion photos.
Saving your precious family moments.
Want the best aerial photography? Call us; we'll be there!
The Bottom Line
Catchy slogans are a great way to generate buzz for your business. They help people understand the services you offer, and they tell a bit of your story.
A photography slogan should inspire confidence in your ability to turn an image into a beautiful memory. Every customer wants to know that they're not only working with a great photographer. They want to know that they're working with the photographer that's best for their needs.
There are thousands of photographers and studios you need to compete against. A catchy slogan lets people determine whether you offer the type of creativity they're looking for.
You can also use a motto generator to expand your list of ideas for a slogan that best represents you.
Frequently asked questions
What are good names for a photography business?
The Artsy Lens
Flytographer
Shutters – Flutter Me.
A Picture and an Author.
What is a creative tagline?
3. Creative slogans are designed to stand out from the crowd. You should create a unique slogan that is specific to your brand, but still easy enough to understand so your audience can immediately understand it.
What makes good photography quotes?
. "In photography, there is a subtle reality that becomes more real than reality.".
A photograph must contain the humanity of the moment.
"If your pictures aren't good enough, then you're not close enough.".
I will focus on photos when words become unclear.
How do you write a slogan?
Make your logo personal. Your slogan and logo work hand-in-hand.
Keep it simple
Use small words
Think about your business in a word list.
You can roll it off the tongue.
Use words or phrases that are powerful.
Test your slogans
What is the tagline?
Taglines refer to a phrase or phrase that provides clarity, entertainment, or emphasis to help convey a brand's mission, purpose, or culture. Brands are connected more by taglines.
What is a good tagline for a photographer?
Keep your heart afloat by capturing the moments that interest you.
Recapturing the essence of new life.
"Real life
"Today's special moments
A timeless look, coupled with a flawless moment.
This is a beautiful journey.
"Emotions through photos"
"Capturing moments from today..".
What is the slogan for camera and sanitizer?
How do I market myself as a wedding photographer?
Go where the clients are.
Second – Bridal Boutique Taster Shooting.
3.4 – Interact with Instagram.
The Fourth and Last – Social Media Giveaways.
Pinterest – Your best friend.
The Top Feature in Niche Publications.
'7 – Connect with other vendors'.
No. 8 – Use Your Website.
What is inspiring about photography?
Having images can preserve a loved one's memory, hold history forever for future generations, or witness tragedy or joy. As well as altering behavior, creating understanding and causing urgency, they can influence decision-making and motivate attitudes. For the heart, photography is the universal language.".