The best copywriting is brief, like this six-word story. Excellent copywriting is memorable because it takes advantage of current affairs, stirs controversy, or tries something new.
The copy shows that the copywriter is familiar with the intended audience. Additionally, it works well because metrics like sales or impressions change. By gathering excellent copywriting examples, you can improve your copywriting; this is sufficient for many aspiring writers and may be for you as well.
However, you must develop a passion for it if you want to master the craft and convert contacts into customers. You should dissect your favorite examples, line by line and word by word.
That's why we are going to look at fantastic product copywriting examples from real life that shook the world!
Why Copywriting Matters for Products?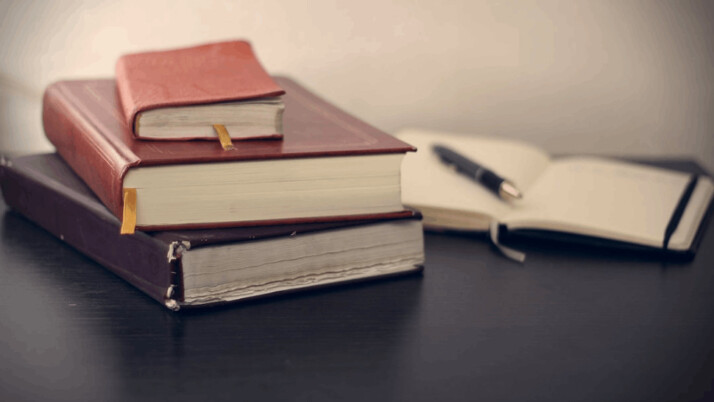 Copywriting is necessary for marketing. But being a good copywriter is not always a requirement for being a good writer. In addition to writing well and competently, the latter does so.
Besides, they can engage readers in the process and encourage them to take action — learn, buy, or subscribe — by involving them in the process. Additionally, a copywriter's efforts are necessary to develop a company's or brand's image fully. You must hire a professional to create a distinctive tone of voice for the brand. We'll look at some good and bad examples of copywriting below.
There are numerous instances of copywriting: McDonald's has been constructing the image of a family restaurant. Burger King is a hub for the young and rebellious. Apple speaks to its customers, cramming impressiveness into an elegantly concise text. Copywriting is an approach.
The result of this strategy is that people can recognize the brand's aesthetic, in a tweet. People first began thinking in stories through imaginative legends and antiquated myths. Shakespeare and Netflix are both extremely popular, which demonstrates this. This means that in order to give a brand life, copywriters must tell its story. And only effective copywriting can achieve that.
Amazing Product Copywriting Examples That You Need To Read!
The Great Copy That Kickstarted Volkswagen in the United States!
Let's start with a classic in our page. This example of copywriting ticks all the right points of good copywriting! It uses the power of copy to reverse negative image into positive. Before this copy, everyone in the US would scoff at the idea of using a small car for their day-to-day work. However, this short copy used the power of imagination and made it work!
Going in the opposite direction can be effective in certain situations. However, act confidently rather than cross the line and retreat. Likewise, describe its appeal. An excellent instance of copywriting Large automobiles and loud, colorful advertisements were fashionable in the USA 70 years ago. Volkswagen did the opposite. They published a poster in black and white with the slogan "Think small" and a tiny car on it. Because they were so drastically different from the norm, the product stood out. The apparent benefits (cheap insurance, minimal maintenance, and fuel costs) also ensured sales.
Rolls Royce — Quiet Sells
Here's an easy entrance to our little list of unique copywriting cases. No matter which guide you'll look at, you will see this example of product copywriting because it works so well! You can find one of the best examples of copywriting in the Rolls-Royce commercial that has been running for sixty years, "Specificity and detail." For instance, one of the promotional articles read, "At 60 mph, the loudest noise in this new Rolls-Royce comes from the electric clock." The reader might not believe you if you say, "The car is quiet," for example. The advertisement will succeed if you include an impressive detail like a clock is louder than the car. We must stick to the facts and the truth in this situation. This example of fine product copywriting didn't result in Rolls Royce selling like hotcakes. However, Rolls Royce isn't made to be the best seller, but it is made to be the best automotive product in the world! And you couldn't write this message in a better way if you wanted to!
Oatly
Oatly was a Swedish oat milk company with a 20-year history. It gave its outdoor advertising a lot of personalities when it started its foray into the American market.
On their copies they used, Oatly used the literary art of irony. They knew they were doing an ad for their product, but they used the opportunity to make fun of the medium itself. Back then, it was a brave tactic that wasn't used much in copywriting! Luckily for Oatly, though, their great copies became a huge hit — so did their products!
Look! A poster trying to attract someone who might be interested in a barista edition oat milk, along with "Look! A poster trying to do the exact same thing as that poster," are a few of the snarky phrases that appear in the ads. Because advertisements, by their nature, are attempts to sell us something. When a business can drop the pretense and be sincere through humor, it stands out from the competition.
Heinz Copy — That Time When Fiction Predated Real Life!
Here's an example of copy that was the first in its creation. Normally, copywriting is effective — so much so that they affect the way of how fictional characters use the language. Not this time, though. This time, a great little copy that was written for fiction came to real life!
Don Draper, a fictional advertising executive from AMC's Mad Men, came up with the slogan "Pass the Heinz." Although executives didn't like it on the show, the agency David Miami persuaded Heinz. They used the copy in 2017, along with pictures of fries, burgers, and steak without ketchup.
It was thought to be the first instance of reverse product placement. There were 2.6 billion media impressions and $55 million in earned media from the print and out-of-home campaigns.
This shows the power of good product copies on people. Whether it was created by copywriters, or screenwriters, people will want a good product copy!
Tips To Help With Good Product Copywriting
Be ruthless with your words in whatever you write and wherever your copy is going—consumers don't have time for blather. According to research, we only have 7 seconds to make an excellent first impression online, so we need to act and provide value.
Writing copy that quickly connects with a target audience and inspires them to act requires clear thinking and straightforward language.
Grammar and spelling are crucial, but complex vocabulary and structural consistency are the two main components of academic writing. In such a setting, a brand cannot effectively communicate and cultivate uniqueness. Breaking the rules when necessary is the key to great copywriting.
It's unnecessary to eliminate technical jargon or write for ninth-graders to make your copy simpler.
Your message must be clear and concise for your target audience to comprehend your offer and benefits as quickly as possible.
As content marketers and writers, we enjoy experimenting with word choice. Depending on the kind of content and your brand's personality, that can occasionally be acceptable. But more often than not, being concise and clear will yield better results than being clever.
This is crucial for digital content in particular. You can tell whether a website copy will be difficult to read without reading a single word. Just like when you skim through a book in a library. Recognize that less is more and that no one wants to read through long blocks of text.
More Ways To Help With Your Copywriting!
Businesses frequently concentrate too much on the wrong things regarding copy. They don't focus on how they can help their customers. Instead, they often prefer to talk about how long they have been in business or how qualified the CEO is.
The most crucial thing is what your audience needs to hear, not what you have to say about your company. They would like to hear and know what the product includes for their own good!
In a for-profit setting, readers constantly consider "what's in it for me." Business copy must, therefore, heavily emphasize benefits. Bring the conversation back to how you can help, even if you must be subtle sometimes.
So yes, in your description, don't be afraid to let the customer know that how this product in question can help them.
Large companies frequently incorporate emotion into their copy. Why? Because people buy with their emotions.
Regardless of its nature, any product is typically chosen by the customer based on how they feel about it. Not only that, but also what it will do for them, and how it will make them feel. Following that, buyers attempt to defend their purchase rationally. Since feelings motivate people to buy, copy must stir up feelings. Customers will experience a range of emotions before, during, and after a sale. This is true especially if they have a problem that needs to be solved or a desire for a specific item. Even though it sounds cliche, business copy needs to appeal to these feelings.
Additionally, consumers always remember how a company makes them feel, and advertising campaigns that evoke emotion are more memorable. This raises customer awareness and adherence to the brand.
Conclusion
Well, there you have it. Here was a list of important product copywriting examples that impacted the industry directly. Creating value through sales copies, marketing and product description is no easy task. That's why, all companies want to have people that write just the right copies working with them.
Creating a copy is the pinnacle of marketing. Everyone who is involved with marketing would like to get good at creating copies, but it's a skill, really. Powerful and perfect copies feature many things. They create value, provide description of the product's features and have marketing power.
We hope you liked our article on high quality product copywriting examples. If you liked it and thought it had a good amount of information on copy, share it with your friends!
Explore All
Pas Copywriting Articles