Ads are just about everywhere. You can see them on billboards and TV. They're even right on your phone! This high utilization of ads aims to do one thing: Grab customer attention. The more people you can get interested in your product, the higher your conversions. Sounds simple enough, right? But the big challenge most marketers face is figuring out how to create winning and attention grabbing ads. We're going to help you make that process a lot easier today.
We've done the research for you and gathered the best and most creative tips you can use to make a successful ad. Not only that, but we've also listed some stand-out ads that you can get inspiration from. Get ready to generate more buzz for your brand!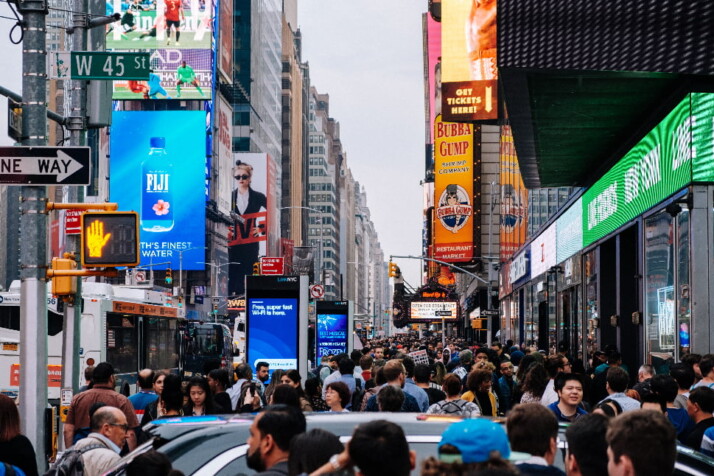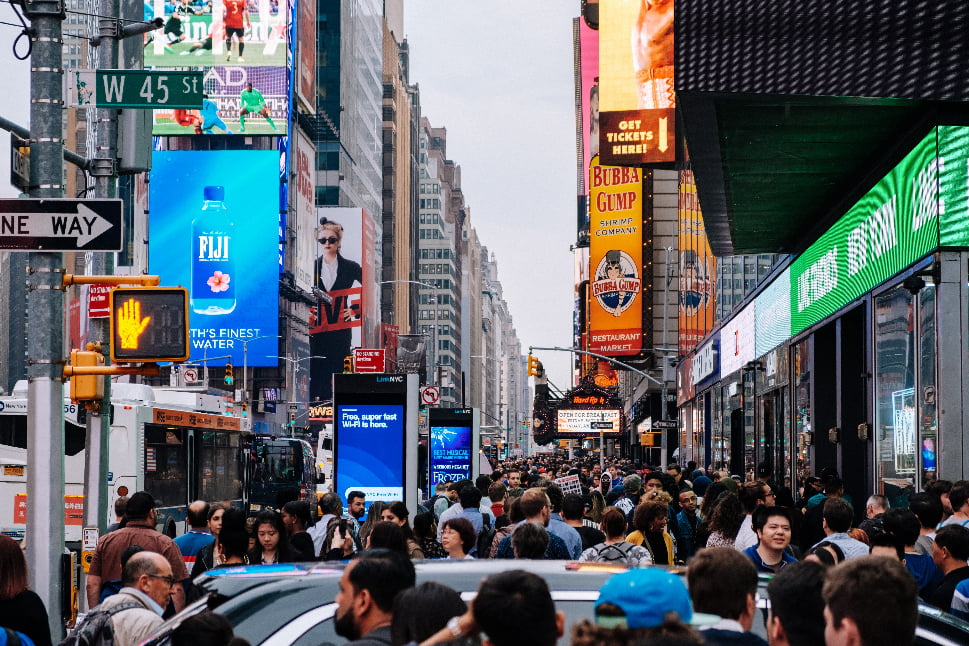 Are Ads Really That Important?
Ads are an integral part of the marketing strategy, regardless of which industry you're in. Every business can benefit from attention grabbing ads, and here are just some of the advantages they can offer:
Build brand awareness
Educate customers about product or service benefits
Adds more people to your customer base
Effective at increasing revenue
Retains existing customers
It helps you stay ahead of the market competition
Creative Tips to Make Successful Ads
Here are some tips for creating a successful ad.
1. Know Your Audience
Understanding what interests your audience is the first step to getting their attention. This requires knowing a bit about them demographically.
Your market research should consider demographic characteristics such as age, income, and education. This will help you create a message, use images, and promote a benefit that attracts people who have a specific need.
2. Keep Text Brief
Overloading your advertisement with text could lead to your audience being disengaged. Keep text to a minimum and focus on getting the message across to the person through the photo you use. If it's a video ad, captions are the only text you should use.
3. Use High-Quality Imagery
Your ad deserves nothing less than high-quality imagery. It needs to project the best image of your product in the customer's mind. Online and offline consumers nowadays expect to see great visual content every day.
4. Ditch the Branding
Some branding visuals work, but you don't necessarily have to stay over your logo or branding theme every time. Get creative and ditch the branding. You can focus on other things like colour palettes that can make your ad more eye-catching.
5. Consider Using Video Content.
Today, video is one of the most popular forms of visual content. According to a survey by Renderforest, 78% of advertisers get more traffic to their websites via videos. Advertisements that contain video content are much more effective at engaging customers.
6. Make It Mobile-Friendly
Mobile users are more likely to watch ads and engage with them via their mobile devices. When mobile phones stop on the screen, the sound of an ad can often blast out. This can be unpleasant.
Try to minimize the audio volume of your ads or give them an option to mute it. You should also design your ads to fit properly into any screen.
7. Use Subtitles on Videos for Accessibility.
Accessibility is important for online users. Your ads also need to cater to those who are hard of hearing or have a visual impairment. To make the videos more accessible, use subtitles, especially if your audience is unclear or you're using a different language.
8. Create Shoppable Posts
For social media ads, shoppable posts are a great way to drive shoppers to your site. These are a great way to make sales and capture customers who weren't originally intending to purchase or were window shopping.
9. Use User-Generated Content
Brands are becoming increasingly aware that user-generated content is more effective for advertisements. Try to encourage your customers to post their favourite product pictures. You can also pay influencers to advertise your brand to their followers.
10. Test Your Advertisement in Front of Your Target Audience
Lastly, get your advertisement in front of your target audience. What are their reactions or reviews? Feedback is important to help you edit and put together an ad that captures your audience's attention.
Five Attention Grabbing Ads to Inspire You
State Farm – Drake From State Farm
This ad features a remix of the popular song "Jake from State Farm" that they've remixed several times already. But this time, they had big-time rappers like Drake, Paul Rudd, Aaron Rodgers, and Patrick Mahomes perform it.
Celebrity power can do wonders for your ads. But this doesn't guarantee success every time. It would be best if you chose the right celebrities with the right tone and attitude for the role. State Farm was definitely able to do that with this ad.
Bud Light – Seltzer Lemonade
Everything from the suspenseful background music to grandma's reaction when she heard, "it has more flavor than my grandma's lemonade," hits the target. This fun ad is definitely one of the most entertaining on this list. Some people may consider it a bit exaggerated, but many find it relatable.
Apple – Privacy on IPhone
Apple smashed their ad video on privacy. The ad shows how much information iPhones can track. It also shows how Apple gives its customers the option of opting out of tracking and enjoying their privacy. They were able to make an informative ad that was entertaining at the same time.
Taco Bell – Bigger Than Everything
This creative and fun ad was very popular with Super Bowl viewers. It basically featured their famous taco, which actors in the ad agreed was bigger than just about anything, even the Super Bowl! The message of the ad is simple but surprisingly entertaining.
Toyota – Jessica's Long Story
This Super Bowl ad tells the story of 13-time gold medalist Jessica Long and her mother. It's a powerful story of strength, determination, hope and love. They were able to trigger the viewer's emotions cleverly.
The ad received thousands of positive comments across YouTube, Facebook, and Instagram. People around the world celebrated Jessica, as well as Toyota, for spotlighting her powerful story.
Big brands use their power and voice to advocate diversity and inclusion. Toyota was spot-on with this ad. And it's something every marketer can learn from.
Wrapping Up: Are You Ready to Make Some Awesome Ads?
Attention grabbing ads are those that can get people to take notice of your product or service. They're meant to inspire your target audience to change their purchase decision.
Hopefully, these tips and examples have inspired you to take your ad marketing to the next level.
Explore All
Video Hook Articles