Finding your footing on a saturated platform like YouTube is tough.
You need to set yourself apart and make a connection with your audience if you want to have a shot at success. And a great way to do that is through your video introduction.
In this article, we'll discuss some fun and creative YouTube introduction video ideas that will help you leave a lasting impression.
You want your video introduction to be unique and showcase your brand. Video introductions are normally short, so you need to make each second count.
Keep reading and get to know some winning intro ideas to drive your channel to success.
Importance of a YouTube Video Introduction
Think of your introduction as the grand opening of your video. This should spark the viewer's interest and get them hooked on the video before it even begins.
It's so easy to lose the attention of viewers. But with a great and entertaining introduction, you can get people to watch your content to the last second.
Your video introduction can also be like your trademark. It gives people a sense of familiarity whenever they click on one of your videos. They can expect to have an entertaining experience every time.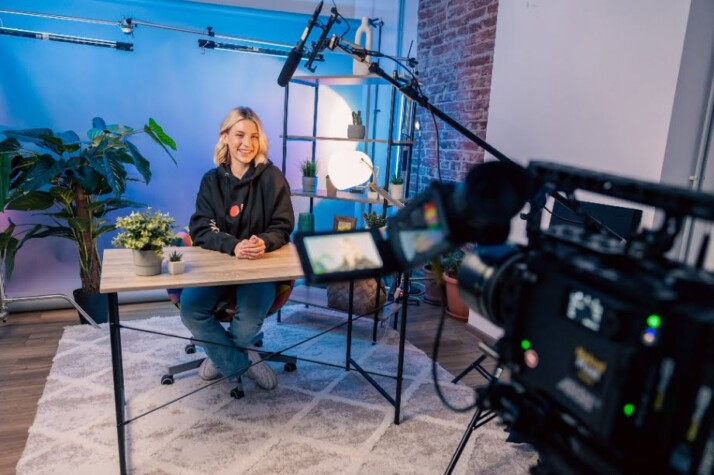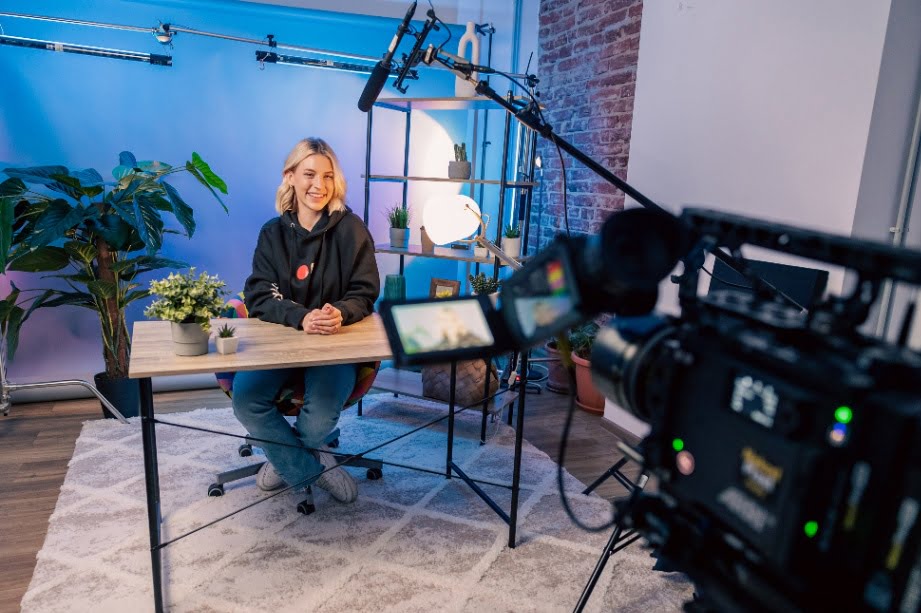 Fun and Creative YouTube Introduction Video Ideas
Tell a short story about the video's main takeaway.
Try starting your video with a quick summary of the main things viewers will learn from it. This effectively highlights the value you offer and encourage people actually to finish watching it. To add some fun to it, you can choose some fun backgrounds or props.
A cool animation
Animations offer you endless possibilities for your introduction. You can virtually do anything! They're also very fun and hip. A popular choice most content creators do is creating animations of themselves doing actions related to their channel.
For example, if you're running a make-up channel, you can have an animation of yourself putting on make-up, and so on.
Video highlights
Present your audience with a little tease to your video by playing some video highlights in your introduction. Make sure to choose the best clips to get them excited.
3D Intro
Much like animation introductions, 3D intros also offer you a great number of creative possibilities. You can have a 3D logo of your channel in vibrant colors floating on the screen. Couple it with a fun soundtrack and on-brand messaging, and you're good to go!
Make a video montage.
Show off your personality and brand with a sequence of photos and videos from your channel. This is a fun way to start your video and introduce yourself to new viewers.
Tips for a Winning Introduction
YouTube video intros can benefit your channel in many ways. It can help you influence customer behavior as well as increase viewing engagement.
By prolonging your channel's watch time, you'll ensure that YouTube's algorithm serves up your videos to relevant searches in the future. This will help you to generate more traffic and make more sales!
Here are a few tips to keep in mind while creating YouTube intros:
Brevity is Key
The shorter your Intro is, the better. Long introductions tend to lower video engagement. It's best to keep your Intro under 10 seconds whenever possible.
Stick to Your Brand Voice
Your brand voice should always stand out. If you don't have an established brand yet, you can work on polishing your brand identity first before creating a video intro. You can use lyric video makers to add lyrics in a way and style that reflects your brand.
Use a Song to Match Your
The song you use in your Intro should match your brand's tone and get your viewers excited.
Instead of going with popular tracks that everyone else is using, search for rarely-used royalty-free tracks that will set the right tone. Keep things moving forward with the right tempo in your video.
Use Templates that Match Your Brand Style
There are so many YouTube video intro templates to choose from. It can be easy to let your creativity run wild and forget about brand consistency.
But brand consistency is very important to establish a good connection with your viewers. Ensure your intro video matches all your other channel elements, such as banners, thumbnails, and your logo.
Use the Right Tools
There are several online tools that can help you make your Intro. Make sure you choose only the best tools to create intros that stand out from the crowd.
Conclusion
There are several YouTubeintroduction video ideas that you can choose from. To make the most out of your video introduction, make sure it's attention-grabbing, brand-consistent, and concise. It needs to set the tone for the rest of the video.
Explore All
Video Hook Articles