E-commerce is a booming industry. In 2021 alone, retail e-commerce sales worldwide were at an estimated .9 trillion U.S. dollars. And Statista estimates this figure to grow further in the years to come. You can sell just about anything online to make extra cash. All it takes is a little creativity, willingness to try, and, most importantly, creative things to sell online that are sure to sell fast.
To save you from the stress of coming up with ideas, we've done the research for you. We scoured the internet to find some of the greatest ideas you can use to start your online business.
Check them out and get ready to make money from home over the internet!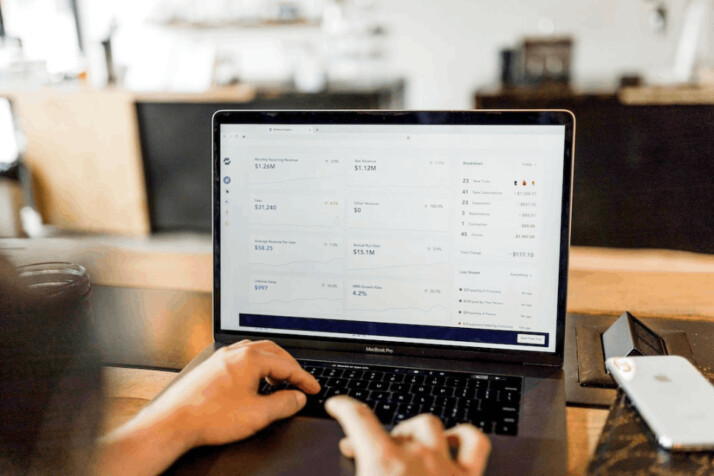 Creative Things to Sell Online for Big Profit
Here are some viral product ideas to consider for a big profit.
1. Consumer Electronics
The Consumer Electronics market has been recording billions of dollars in sales yearly. It holds a lot of marketing potential. If you are interested in electronics, there are plenty of opportunities for making money through sales. Here are some great product ideas to get you started.
Solar panels and chargers
Solar energy is becoming more affordable and reliable. As a result, solar panels of all sizes – from phone chargers to rooftop power plants – are becoming increasingly popular.
The struggle of finding your keys is finally over, thanks to the help of smart keychains. These can have Bluetooth, Wi-Fi, or other connectivity functionalities to locate your keys quickly. With the rising popularity of smart gadgets, it is an easy sell and a profitable one.
There is still a lot of appeal for small Bluetooth/portable speakers. You can carry them anywhere, from trips to the pool, to a picnic. There is an unlimited demand for these speakers. And their sound quality has greatly improved over the years.
2. Bath Essentials
Bath products are among the most common objects bought from online retailers. If you're on the hunt for a new product to sell, consider creating new and unique bath products to cater to different consumer needs.
Since early 2015, bath bombs have risen in popularity, and today, bathtub potions are more popular than ever before. Even more interesting is that they're inexpensive to make!
You can make these DIY crafts with a few basic ingredients, including baking soda and Epsom salts. You can purchase these in bulk to get lower prices. And this entails a higher profit margin for you.
Consumers are increasingly interested in incorporating safe, organic cleaning products into their daily lives. Take advantage of this movement by making homemade hand soaps perfect for everyday use. You don't need a huge investment to get started. All you need are some basic soap-making ingredients.
Try to add variation to your products by using different scents and dyes. Use organic ingredients and market them as eco-friendly home products. Tons of people are sure to love them. Plus, they make great gifts!
3. Clothing
Billions of dollars are spent on clothing annually. Some shoppers are drawn to special, unique, or different clothes from the rest of the market. Selling your special fashion creations beyond your normal line of business could be a way to generate extra income.
Logo t-shirts are always in. If you don't know how to print on t-shirts, you'll need to invest some time to learn it. T-shirts are relatively easy to print on. It won't take much time, and the demand is high for this product.
Activewear has been an increasing trend for the past five years. And its popularity shows no sign of slowing. This product is popular across a range of demographics.
People love wearing sports bras to the gym. They're also being increasingly used for casual wear. Since fitness is a timeless market, its long-term popularity is almost guaranteed.
4. Health and beauty
Another market that has been seeing huge demand is health and beauty. People always buy health and beauty products such as cosmetics, skincare, fragrances, and makeup. And that huge demand isn't going anywhere.
Lip balms are incredibly easy to make. You'll only need some beeswax, coconut oil, vitamin E, and a microwave!
Most balms take less than five minutes to create. You can always look to online video tutorials if you don't know how to make them. Once you've figured out the process, you can begin experimenting with colors and recipes.
While cosmetics and beauty samples can be tailored to any niche, subscription boxes are still popular among consumers. These subscriptions are often purchased as gifts and are a great source of consistent income.
You may not have heard of this product, but it's one of the hottest trends in beauty, especially among 18-to-34-year-old women. This tool allows users to apply eyeshadow in just seconds. It's perfect for women who are always on the go!
5. Home Decor
Another great idea for creative things to sell online is home decor. The number of people interested in buying home decor online is increasing yearly. Try offering these creative home decor items to attract customers like a magnet.
DIY coasters can be a great product to sell if you're into home decor. Wood, stone, ceramics, and even leather coasters are great for all styles and occasions. You can even offer personalized coasters for weddings and baby showers that double as tokens of appreciation.
Plants are a popular decor around the house. They can bring life and color to any space.
Create planters with different colors and styles to help shoppers achieve the look they want at home and work. You can also incorporate contemporary/modern designs to easily build them with inexpensive raw materials that still look chic.
You can sell DIY scented candles all year round. Even if some people don't spend money on quality candles for themselves, they can buy them as gifts. They're great for birthdays, anniversaries, and many holidays all year round. You're sure to have customers coming back for more throughout the year.
Buy bulk waxes and scented oils, so you can create many different scent combinations in various sizes and shapes. The best news about this business idea is that you can get it off the ground for under $100.
6. Pets and Animal Care
Recorded annual spending on the pet industry is more than $60 billion, according to the American Pet Products Association (APPA). Needless to say, people love their pets, and they're happy to pay money to keep them comfortable and happy.
Try making environmental-friendly toys for pets from low-cost recycled materials. There are a lot of YouTube tutorials for DIY projects that you can learn from. Pet toys are the best product to help you tap into the huge pet and animal care market.
Pet owners love homemade pet treats for their furry friends. Not only are they more affordable than store-bought options, but they are also much healthier.
Many websites provide homemade dog treats recipes that you can follow. Once you've come up with a winning recipe, you can make them in large batches and sell them online or at local markets.
Adorable pet beds are another fantastic item to make and sell from home. Pet ownership is rising, so more people than ever need a comfy place for their cats, dogs, and other pets to sleep in.
7. Fashion Accessories
Fashion accessories are great items to sell because they are super compact, easy to store, and ship quickly. You can also market to a relatively large demographic because you can easily vary your price points.
Minimalist design jewelry
Jewelry has moved from big and flashy to simple and fine over the past few years. These can be profitable products to sell as long as you make designs that appeal to your target audience.
When it comes to this kind of product, you want to ensure you're offering something unique and appealing. Hair clips give you a canvas to express your creativity. You can make significant money by putting out great designs.
Until recently, a salon was the only way to achieve great nails. But now, thanks to at-home nail kits, it's easier than ever for people to decorate their nails themselves.
Conclusion
It's perfectly possible to make money right in your own home. Whether you sell products online as a side hustle or as a full-time replacement for your job, selling online can prove highly profitable.
The big problem is finding the products that offer the highest return on your investment of time and money. Hopefully, this list of creative things to sell online has given you some ideas to start with.
Explore All
Viral Product Ideas Articles