If you're wondering how to sell things quickly online — you have come to the right place! It could be that you need some quick cash, or there are plenty of things cluttering your house that you no longer use. Decluttering can be a therapeutic process, whether you're doing a new year cleaning or moving to a new place.
Getting rid of unnecessary things from your surroundings can benefit your mental health. But what should you do with a huge box of stuff that doesn't make you happy anymore?
You can either toss them in a donation box or try to sell them for good value. If you're opting for the latter, there are a few simple steps to sell your stuff online. Let's learn and explore!
Is Selling Things Online a Hassle?
You could potentially profit a lot from selling things online if you do it properly. But when you're trying to sell used stuff online, does it take a lot of work and effort? We understand you might find the idea overwhelming and feel like this is a ton of work. Well, it sure does take more work than dumping everything in a donation box.
Setting up adverts online to sell items requires some time. Once you list them online, you can simply leave them alone until a buyer is found. It doesn't have to feel like you're taking on other work. It's merely a small side business to get you going.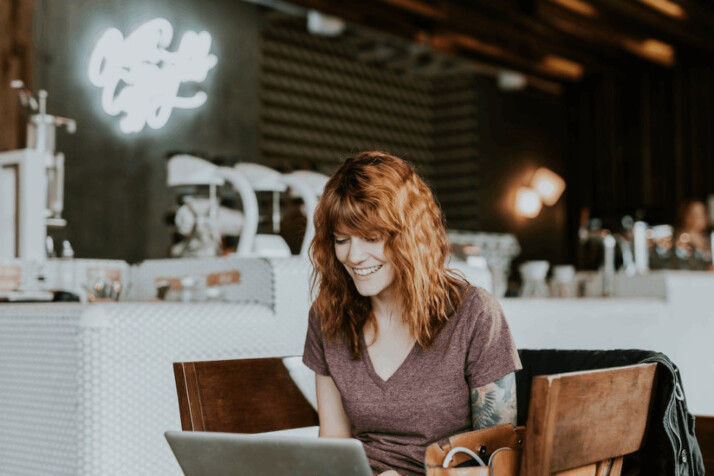 How to Sell Things Quickly Online: 4 Easy Steps
When moving out with your partner or doing a summer cleaning, you might end up with a pile of extra stuff you don't need. It's not that you have to sell each and everything you find that you don't need. You can either give away the items to friends and family or donate them if it doesn't provide any value to you.
However, the items you believe would bring you some money, and there is a market for them, you can choose them to sell online. But how do you do that quickly? Let's look at how to sell things quickly online without much hassle.
Find Out the Best Website for Selling Your Product
The first step to selling products online is considering the type of item you want to sell and your target market's location. You need the perfect website based on your product to find buyers and sell things quickly.
In fact, you can sell almost anything on eBay. You can set the price low and sell the item at an auction if you need to get rid of it quickly. You can list your goods for a set price when you want to take your time.
If you're residing in the US or Canada, you must have heard about Poshmark. This is an excellent place for buying and selling second-hand branded clothes and accessories for a reasonable price.
Amazon is a wonderful platform to start on when selling books. As many people browse the used book section, you can sell your books quickly.
Take Clear Photos From Various Angles
You must take a good picture of your product from various angles to ensure that the size and quality are clear from the pictures. Keep the background of the image free from clutters.
A bad-quality picture gives a false impression of a poor-quality product. So, it's worth the time and effort to take additional photos if the ones you've already taken don't do your product justice.
Write a Simple and Genuine Description
When writing a description for your product, focus on the item you're trying to sell. You should be specific in your explanation of what the customers will purchase. Be genuine in your description and let customers know what to expect.
Make sure your description is clear and easy to understand. Include any brand names you're selling and the color, size, and other details buyers might be interested in. You can also put keywords for comparable things in your listing to ensure that people will find it.
Take Appropriate Actions If You're Not Selling
A few options are available to you if you've placed your product, but nothing is selling.
First and foremost, consider what your minimum selling price should be. You must determine the lowest price you'd be willing to sell your product for. Once you know that, you can then decide what to do next.
You can reduce the product's selling price, offer interested parties a discount, or take advantage of any promotions the website may be running. That will considerably expedite the selling process!
Popular Websites to Sell Things Online
There are several websites where you can easily sell both new and second-hand goods. Here are some popular websites to check out and sell your items effectively!
Amazon
You can sign up for Amazon's Individual Seller Plan if you wish to sell only a few items on Amazon Marketplace. However, if you plan to sell numerous items through the online store, you must sell enough to qualify for a Professional Seller Plan.
Amazon doesn't allow reselling all categories of products, especially beauty, baby products, grocery, and such. But it allows reselling of books, consumer electronics, music, office products, and more under certain conditions.
The size of the marketplace is what makes selling on Amazon so great. You'll be able to reach a sizable number of individuals because Amazon is where almost half of the internet customers begin their product search. Additionally, they provide fulfillment services that make sending your goods quite simple.
Etsy
One of the best online platforms for selling products is Etsy if you want to open your own store and create your own products. Even though you can sell other goods, artisanal and handcrafted goods tend to be more in demand among Etsy users.
The marketplace on Etsy features handmade, vintage, and craft supply items. Only the vintage and craft supply categories are open to resale. So, if you're looking to sell some of your vintage decor items, Etsy can be a good place.
eBay
Just turn to eBay if you need to sell items quickly. You can sell almost anything on eBay, from new handmade goods to used clothing and accessories. You can create an eBay Stores account if you intend to sell numerous products. Otherwise, you can continue using the free account and quickly sell items like a laptop or clothing.
eBay offers membership plans ranging from starter to basic, premium, anchor, and enterprise if you want to open a store. Having people bid on an item is perhaps one of the largest benefits of selling on eBay. This opens the possibility of earning much more than you had anticipated.
Craigslist
Craigslist is one of the best places to sell locally. Craigslist ought to be your first choice when looking to sell any furniture, household items, or even an automobile. It's a low-regulated platform because they don't ask you to do much when selling and don't charge a fee for anything you sell.
People's tendency to haggle could be the only drawback on Craigslist. It means you won't have a buyer simply purchasing things based on your preferred price. Instead, they will email you about the listing or request a meeting to view the item or negotiate a lesser price.
Facebook Marketplace
Craigslist and Facebook Marketplace are somewhat comparable. They are precisely the same platform, except that Facebook Marketplace is within the Facebook App. The fact that you can view a user's profile when they respond to you lends the system some authenticity.
Moreover, you cannot bid on an item without logging into an account. You'll also see that the market also generates useful local groupings. This makes it simple to target customers who are interested in your products.
Conclusion
Selling your things online can often be an easy way to get the money you need. Or you might just need to declutter your space and get rid of the old items.
Use the tips provided in this post to make the best decisions for yourself. Select the website of your choice to make the process of finding customers and selling your items a breeze.
Explore All
Viral Product Ideas Articles