With the emergence of digital media and e-commerce, creativity is not more crucial than ever in the marketing domain. Innovative selling ideas are key to your business growth, whether a startup or a Fortune 500 company. It's a way to set yourself apart from the competition by providing something unique and innovative that offers value to customers.
The best marketing campaign goes beyond just promoting a brand, product, or service. The most impactful campaigns make us look at the industry from a different perspective and think about the world at large.
Focusing your creative energy on your marketing strategies can attract more customers and leads to your business. This article outlines effective selling ideas to incorporate into your digital marketing initiatives.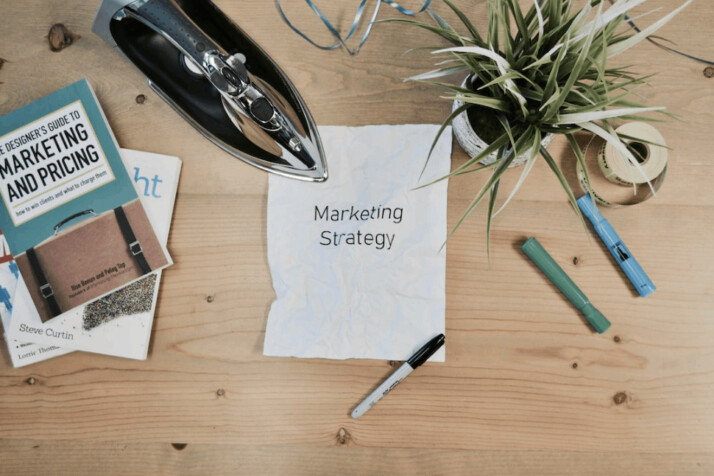 Innovative Selling Ideas to Boost Business
The ability to sell effectively is especially important now that our economy is in a state of flux. You must distinguish yourself from your competitors to get ahead in the current market. Consider these creative selling ideas to improve your sales skills and boost your business.
Keep the Language Conversational
Corporate talk refers to the convoluted, complex terminology and jargon used by most organizations. Remember, you're just a human speaking to another human. Thus, none of your users would like to hear business terminologies. You must keep the language conversational to connect with your audience.
Ambiguous statements can lead to misconceptions about your idea and product. Therefore, keep your tone conversational, just like you would communicate with a friend or coworker.
Visualize Your Idea to People
You must have heard the proverb, a picture is worth a thousand words. The same is true when trying to sell your idea. The more others can touch, taste, and see how your idea is presented, the better your chances are of receiving approval.
People are often hesitant to admit their confusion or their lack of understanding. But the smartest sales leaders know that people don't purchase something they don't comprehend. So, find ways to visualize your idea or concept to your target audience.
Collect User Data Using Heat-Mapping
Knowing how visitors use your website is one of the most important and effective things in digital marketing. If you can quickly access or acquire user data, you can more correctly give your users the information they need.
By integrating heat-mapping software into your website, you can gain general insights into your users' behavior. You can observe how visitors navigate your website or click on each page to get a better picture of their journey on your site.
Test Your Idea on Skeptical People
Your friends or family will likely encourage your idea and give you positive feedback on your work. However, before you decide to go all in, you need to consider feedback from your harshest critic.
You can politely invite a skeptical thinker to dissect your idea and identify its flaws to find out where to improve. Then if you're confident with your idea, go for it. But if not, you need to work more on the idea to lead it to a better standing.
Focus on Benefits, Not Features
The expert selling hack is to sell benefits, not features. You need to consider a few factors to decide if your idea is going to sell. Analyze how your product or service can save consumers' time, improve social standing, or solve an existing problem better.
Every successful sales expert is aware of the importance of emphasizing these benefits. Prospective customers aren't particularly interested in how your device operates or product features until they find out the benefits they can get.
Hold a Contest or Giveaway
Given that everyone enjoys winning prizes, giveaways are a simple approach to increase engagement. You may triple the following for your brand by regularly organizing entertaining, inexpensive contests. You need to focus less on what you're giving out and more on getting customers to engage with your product or idea.
For example, you can offer to give some amazing gifts to customers who like your Facebook page or refer your page to a friend. The more you encourage leads to follow your content, the better engagement you'll get even after the giveaway or contest ends.
Make the Most Out of Seasonality
Use your customer information to its most potential by regularly offering marketing campaigns with exclusive deals. You may capitalize on seasonal demand surges and appeal to various client niches by using different seasons throughout the year.
There are tons of holiday and awareness campaigns dedicated to particular months of the year. So, don't miss out on taking advantage of the seasonality to sell your products.
Create Customer Testimonial Videos
Ultimately, the feedback from customers who have already purchased your product or used your service is what matters the most. Identify dedicated supporters of your product from your customer feedback, and give them a voice through a customer testimonial video or graphic. It's even better if you can create a first-person video of the customers.
Conclusion
You just can't go wrong with trying new things and being innovative with your overall on- and offline presence. Check out the innovative selling ideas in this post and try them out today as you promote your products.
The important takeaway is that you improve your business by continuously trying new things, and you have to have confidence in your work. Remember to have fun with it and use your creativity to the fullest.
Explore All
Viral Product Ideas Articles