Today's latest digital products are some of the most innovative and least expensive products. Digital products present many benefits and opportunities to sell online, making it easier than ever to build a business through products.
This article will show you the essential steps of the process and how to sell your digital product. Read on to learn how to sell digital products that turn a profit.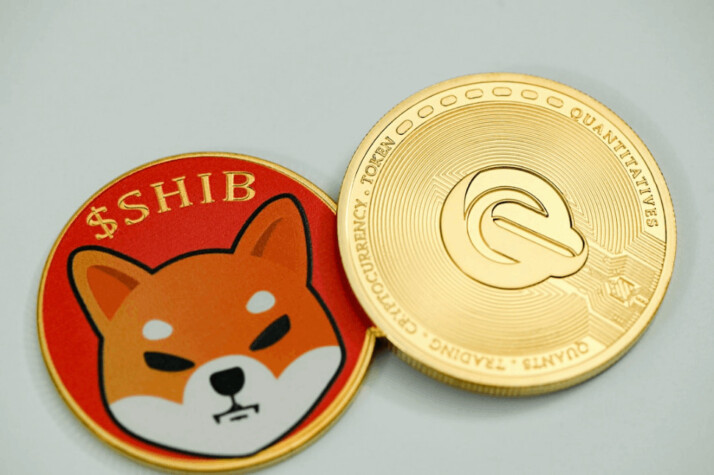 What Are Digital Products?
A "Digital Product" is any service or good available for immediate payment and digital download. You cannot grasp the products physically, and they are only accessible online.
When you hear the term "digital products," the first things that may come to mind are probably things like:
Streaming movies and TV shows
Video games
Software
Apps.
You don't need a film crew or a team of software engineers to produce digital products. Digital products can be based on your knowledge, creativity, talents, and expertise.
Latest Digital Products to Sell Online and Earn a Profit
You can make money online by selling any one of a plethora of digital products. In place of a laundry list, here are eight broad categories of digital products to get you started thinking about what to make.
1. E-Books and Online Courses
You don't have to be the best author in the world to write an e-book. Consider your areas of expertise and how you might best convey them in a written tutorial.
Online teaching is a great way to monetize a skill you already possess. An online course is a great digital product to sell if you have the necessary knowledge and a desire to teach others about it.
Launching a digital course is a terrific method to serve folks who would otherwise use a classroom to learn a new skill or hobby.
There is no requirement for prior experience or education in teaching. Any skill, from tai chi and drone flying to yoga and music, can be taught as an online course.
2. Memberships
A membership is the best digital product to sell if you want steady revenue and a devoted customer base. Whether you sell online courses or charge for consulting, a membership site can help you build a regular monthly income.
Any industry can use paid membership sites. These membership sites demonstrate that anyone with specific expertise and a desire to share it may start one.
With a premium membership, students can access the community's private Q&A sessions, workshops, and other learning opportunities. Plus, when students subscribe, you'll have a reliable source of cash year after year.
3. Graphic Designs
You already have everything you need to make digital products that sell if you're a graphic designer.
Other designers, some of whom have tight deadlines, are looking for materials to use in their projects.
Designing and selling vector icons, textures, objects, and typefaces can augment your client's work. It's an opportunity to put your artistic skills to use in a context other than working for a customer.
4. Printable Art and Craft Patterns
Many people like arts and crafts, and Etsy's 46 million users are an excellent audience for your digital products. Patterns for crocheting, knitting, macramé, paper craft, and other handiwork have a sizable audience.
Further, there is a demand for printable materials, such as kid-friendly worksheets, posters, and greeting cards.
5. Commercial Photography
In general, people look down on stock images. Most times, the models aren't appropriately placed while carrying out an unclear action against a white background; we've all seen it before.
On the other hand, if you're looking for some beautiful stock photography, Unsplash is a great place to start. Selling images online can augment your income if you can capture the perfect light, color, and composition.
Offering free stock photographs as a promotional tool is another alternative.
6. NFTs
NFTs are short for "non-fungible tokens." NFTs, a relatively new cryptocurrency feature, is on the Ethereum blockchain. However, they differ from an Ethereum currency because they store more information.
There is much less information regarding the NFT industry's sustainability than the other digital items on this list. Investing in NFTs is a risky option. The value of an NFT you decide to sell is similarly subject to market fluctuations and cannot be predicted.
If you are already working in digital media, NFTs might be an excellent fit. NFTs aren't limited to physical goods. The most talked about the use of NFTs at the moment is in the sphere of digital artwork.
To buy or sell NFTs, you can do so on many online marketplaces. Some exchanges (like OpenSea) simplify the steps in developing your own NFTs.
7. Games and Software
It's common knowledge that the software and digital gaming industries will be lucrative in 2022. Both of these digital items require a background in development to build. But for individuals with this skill set, the rewards can be substantial.
If you want to start a software or game company but lack the technical skills, you may want to partner with someone who does.
The term "software" refers to any program or solution that runs on code. Many platforms, from mobile and web apps to desktop software, fall under this category.
When determining what type of software to offer, you should consider the difference in effort. For example, the effort required to create a simple mobile game versus complex accounting software.
You can achieve profitability rapidly through the sale of specialized software products.
The independent gaming industry has also seen tremendous growth in recent years because of the rise of digital distribution channels like Steam. The time investment required to make a digital game is considerable, but the potential benefits are high.
Online Marketplaces for Selling Digital Goods
You must be prepared to select a digital selling platform according to the products you intend to sell and your available funds.
Consider how intuitive the interface is and how much say you have in store's design. Remember that a marketplace is not the same as your online shop.
Shopify and Thinkific charge a monthly fee to develop a branded digital storefront. These platforms don't take a cut of your sales and won't show your competitors' products alongside your own. Your website's design and pricing structure are entirely up to you.
To Wrap Up
If you are passionate about digital products and enjoy making them, you should think about these latest digital products.
Explore All
Viral Product Ideas Articles