Promotional items are a vital part of any brand marketing campaign because they are an inexpensive and straightforward way to extend your reach. There are many ways to facilitate brand awareness, but marketing products are some of the most cost-efficient and effective.
If you're planning on launching a brand marketing campaign, only the top marketing products will meet your needs.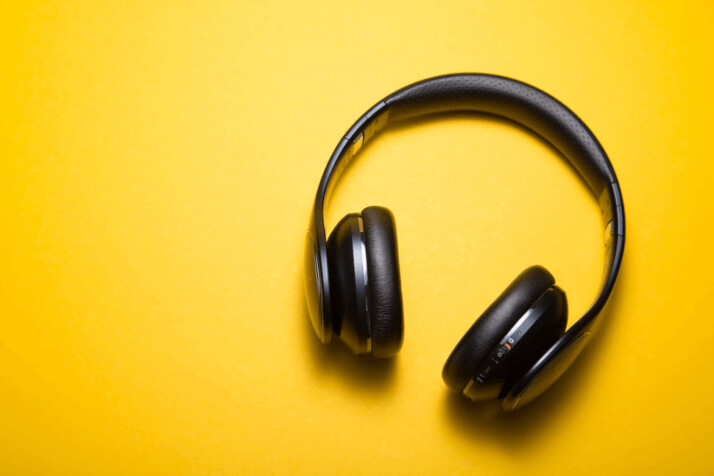 This article will focus on explaining marketing products, their importance, and how to identify them. This article includes a list of marketing products you can't go wrong with. Let's begin.
What Are Marketing Products?
Marketing products are a physical representation of an online marketing campaign that serves as a tangible solution to a prospect's problem. They are items that bear a company's logo, slogan, or motto. They are a way for companies to spread brand awareness by giving prospects a physical object to remember them by.
Marketing products come in all shapes and forms, but the most effective ones are those that clients are likely to use regularly. The more useful the product is, the more effective it will be at promoting a brand.
Many marketing products come as freebies, and they often have a large impact on the success of an online marketing campaign. Most promotional items are just regular items that companies give away, but they add appeal, especially when they contain the company's logo. They create an appearance of association and a more appealing customer experience.
The Importance of Marketing Products
The primary function of marketing products is to promote a brand or company. There's just a different experience in being able to touch, feel, and use a product. Having something tangible and useful helps customers remember your brand in a positive light.
Your customers also indirectly promote your brand when they use these products in public. For example, when people see someone use an umbrella bearing the Honda logo, they recognize and remember the Honda brand.
Marketing products are a good way to promote a brand because they are cost-effective [depending on the item you brand] and useful to customers. They often learn to associate the product's usefulness with their overall experience with your brand.
Characteristics of an Effective Marketing Product
Not all promotional items promote brands with the same level of effectiveness, and not all of them are going to be worth the investment. Here are some factors you can use as the basis for whether a product type is an effective promotional product.
High Staying Power
Staying power refers to whether a product is memorable and whether it stays in the minds of your consumers. Memorable products are likely to be more effective at promoting a brand. This is because they're more likely to help your brand stand out from the competition.
People will remember your brand because they associate the promotional product with your company.
Usefulness
Another important factor is whether your promotional product provides value to your customers. Useful products are effective because your customers are more likely to use them frequently, and they help create a positive impression of your brand.
They learn to associate the help your product yielded as though your company helped them.
Suppose you're sold on the idea of releasing promotional products but aren't sure of what items to brand. Fret not. The following section will provide you with a list of top marketing products you can use to promote your brand or business.
Top Marketing Products to Promote Your Brand
Face Masks
Face masks are an important accessory for people on the go. Whether it's because of the recent pandemic or as a measure of hygiene, face masks are a crucial piece of gear for many people.
Custom face masks are particularly popular and can give your brand a huge boost in visibility. Additionally, face masks are cheap to produce and brand. This means you get more than your money's worth because they are likely to see wide use.
USB Drives
Flash drives are surprisingly more popular [as promotional items] than power banks. They have been bestsellers for quite some time now. You're not going to go wrong with flash drives, especially during a time when the data storage is so important.
Outerwear
Clothes count among essential everyday items. That alone already makes them a good choice as promotional items. They also have large real estate that companies can use to promote their brand.
Clothes like jackets and sweatshirts are also a way to show how proud customers and employees are to be associated with the brand. You'll rarely go wrong with outwear, especially during cold seasons like Winter, Spring, and Autumn.
Tote Bags
The appeal behind tote bags is similar to the appeal from outerwear. They are useful everyday items with a lot of space companies can promote their brands.
They are also easy to make. Like other articles of clothing, tote bags are part of daily essentials.
Drink Ware
Mugs, cups, and tumblers are all great promotional items because they are convenient to use and they are easy to brand.
Again, anything that's useful and long-lasting can become a great promotional item. You can also consider tailoring your items to match the needs of your clients for a more personal touch.
For example:
Anytime Fitness sometimes gives its members free gym bags when they avail of a promo or refer a prospect who subsequently signs up.
If you're not sure about a probable promotional item, go back to the basics. Great promotional items are ones that are durable and useful. If your item satisfies both conditions and is a unique offering, don't hesitate to launch them.
In Summary
Promotional items are an important component of brand marketing because they extend the reach of your brand. They are a simple way to establish brand awareness and customer loyalty. These simple objects go a long way in nurturing customer relationships.
They are often inexpensive but useful things you can give to clients to help them remember your brand. Keeping this in mind, it's important that you play things safe if you don't have a lot of experience in this field. Follow these guidelines and heed these tips to maximize your chances of success.
Explore All
Viral Product Ideas Articles