For many working professionals, family and health come first. You may have encountered situations when taking time away from work to deal with medical issues or care for others is necessary. That's where an email to HR for medical leave can become valuable.

We'll explain how to compose a courteous email that promptly conveys your need for medical leave while preserving a good relationship with HR.
What Is a Medical Leave?
Medical leaves allow employees to take time from work for treatment, healing, or recovery. It can also be used in cases where the employee has a severe short-term illness or injury and needs extended time off for recovery. Employees may be eligible for paid or unpaid medical leave depending on the company policy and applicable laws.
Why Would One Need a Medical Leave?
Medical leaves are most often used for illnesses that require extended recovery time. This can include serious health issues like cancer, heart attack, stroke, and mental health conditions like depression or anxiety.

Medical leave can also be used to care for an ill or injured family member. Sometimes, medical leave may be necessary for preventative care such as surgery or physical therapy.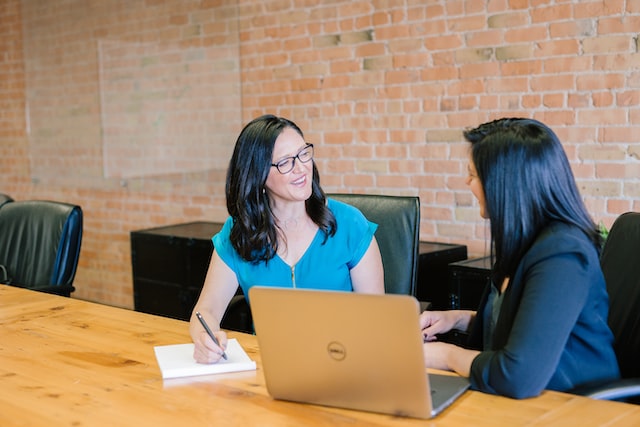 What Are the Requirements for a Medical Leave?
To take a medical leave, there are certain requirements that need to be met.

Firstly, it is necessary to have a medical condition or illness that prevents you from performing your job duties. This can include physical injuries, mental health conditions, chronic illnesses, and other medical issues.

Secondly, you need a doctor's note outlining your ailment and how long you'll be off of work. This documentation should also outline any restrictions or limitations on your ability to perform work tasks.

Lastly, you may be required to notify your employer in advance of your intention to take a medical leave. It is important that you follow any specific procedures or guidelines they have in place for requesting time off.

Remember that employers cannot discriminate against employees who take medical leave. If have issues about taking a medical leave, consider contacting with an attorney or human resources specialist.
How to Write a Medical Leave Letter?
A medical leave letter informs your employer that you are taking time off for medical reasons. The letter should include the following;
Date of your intended absence
An estimated return date
Detailed explanation of why you need to take time off.
It is essential to be as concise as possible in your medical leave letter, providing the necessary information without going into too much detail. Additionally, you should provide any relevant support documents from a healthcare provider that can be used to verify your need for time off work.

After writing and attaching your medical leave letter, send it to your supervisor or HR department. Keep a copy of the letter for your records in case of medical leave disputes.
Sample Email Letter for Medical Leave
Subject: Request for Medical Leave

Dear __________,

I am writing to request a medical leave of absence due to _______________ (illness/injury). I will need to take time off work beginning on ___________ and anticipate returning no later than ______________. Please find attached documents from my healthcare provider outlining the reasons for my medical leave.

I understand that I can use accrued sick leave or vacation time during this period and will do so if necessary. As outlined in company policy, I would also like to request continued health insurance coverage while on medical leave.

If you have any questions, please do not hesitate to contact me. I look forward to returning on the agreed-upon date and resuming my duties at that time.

Sincerely,

(Your Name)
Conclusion
You can write an email to HR for medical leave due to health issues. A medical leave of absence is essential to maintaining the health and well-being of employees. Before requesting medical leave, it's crucial to understand the procedures and follow applicable policies or legislation.

To guarantee medical leave is granted, send a clear and concise letter like the sample above to your company's appropriate person.
Explore All
Write An Email To HR Articles