A new HR manager has just joined, and you want to make a great first impression on behalf of the company. But where do you start? Crafting a welcome email to the new HR manager is crucial in making them feel appreciated from day one.

This article will guide you through writing a great welcome email to the new HR. It also provides some handy examples to inspire you!
Why Should You Write a Welcome Email to the New HR Manager?
Writing a welcome email to your new HR manager is essential because it sets the tone and first impressions of your company. It shows that you value their role and are excited to have them on board.

Additionally, it helps them feel included and welcomed into the team from day one. This can lead to higher job satisfaction and productivity in the long run. Overall, crafting a thoughtful welcome message can help build a positive and supportive work environment.
How to Write a Welcome Email to New HR?
Below are some crucial steps on how to write a welcome email to the new HR manager:
Step 1: Greeting and Introduction
Start the email with a warm yet professional greeting such as "Hello" or "Dear," followed by their name.
Step 2: Welcome Message
Welcome them to the team and express excitement about having them on board. Make them feel valued and appreciated from the beginning.
Step 3: Brief Overview of the Company
Briefly summarize the company's mission, values, and culture. This will help new HR understand what they are working towards and how they can contribute.
Step 4: Outline Their Role and Responsibilities
Clearly outline their role and responsibilities in the company, so they know exactly what is expected of them. Provide any relevant training resources or documents they may need to get started.
Step 5: Encourage Questions and Feedback
Encourage them to ask questions and provide feedback so that you can ensure they have all the necessary information to perform their job effectively.
Step 6: Provide Contact Information
Make sure to include your contact information and other important contacts they may need for assistance or clarification.
Step 7: End on a Positive Note
End the email on a positive note by expressing gratitude for their joining the team once again. Reiterate how excited you are to have them on board and that you look forward to working with them toward achieving the company's goals.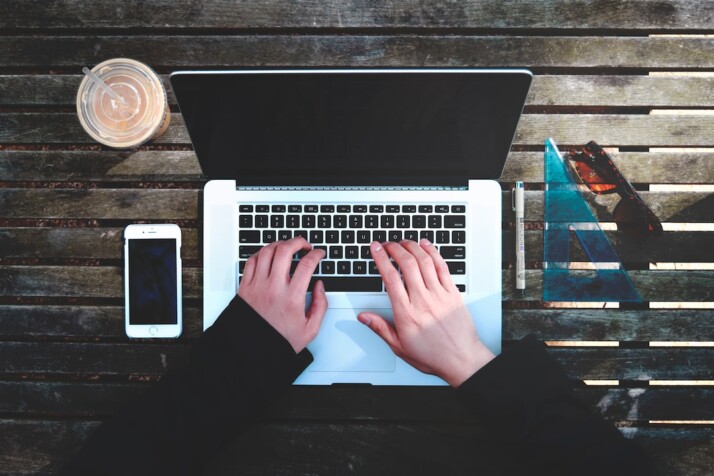 Samples for Welcome Email to New HR Manager
Let's look at some effective welcome email templates you can send to the new HR manager to welcome them onboard.
Sample 1:
Dear [HR Manager],

Welcome to our team at the Human Resources department! We are excited to have you join us as our new HR manager. Your extensive experience in human resources and your strong leadership skills make you a valuable addition to our organization.

We hope that your transition has been smooth so far. And we look forward to working with you to continue building a positive workplace culture. As an HR manager, you will play a crucial role in fostering employee engagement, creating effective policies, and ensuring compliance with labor laws.

Our company values collaboration, communication, and innovation, and we believe that your expertise will help us achieve our goals. If you have any questions or concerns, please do not hesitate to reach out to me or anyone on the management team. We wish you all the best in your new role!

Sincerely,

[Hiring manager]
Sample 2:
Dear [New HR Manager],

Welcome to our company! We are thrilled to have you on board and look forward to seeing the positive impact your skills and expertise will bring.

As a new team member, we want you to feel supported from day one. That's why we wanted to reach out and personally welcome you to the company. Our goal is to make your transition as smooth as possible, so you can hit the ground running.

If you have any questions or concerns, please don't hesitate to reach out. We're here for you every step of the way.

Once again, welcome aboard!

Best regards,

[HR Department or Direct supervisor]
Sample 3:
Dear [New HR Manager Name],

On behalf of the entire HR department, we would like to extend a warm welcome to our team! We are thrilled to have you join us and bring your wealth of experience to our company.

We understand that starting in a new role can be overwhelming. But be assured that we are with you every step of the way. You will be working alongside an amazing group of professionals. They are passionate in what they do and are always ready to offer assistance.

In terms of logistics, your start date is set for [date] at [time]. Please plan on arriving at least 15 minutes early to ensure a smooth transition into your first day with us. Additionally, please remember to bring two forms of identification for verification purposes.

Once again, welcome aboard! We look forward to getting to know you better and working together toward our common goals.

Sincerely,

[Your name]
Conclusion
Writing a welcome email to the new HR manager may seem like a small gesture. But it can go a long way in setting the tone for their experience at your company.

Remember to personalize your message, highlight important information, and express enthusiasm for their arrival. Following the simple steps outlined and the examples provided, you can craft an effective welcome email that makes a great first impression.
Explore All
Write An Email To HR Articles