Acing an interview doesn't necessarily ease your anxiety. In fact, the wait for a reply for the HR often feels like a million years. And it becomes even worst when you only get radio silence for weeks. But why wait until you can send a follow-up email to HR?

As much as this can yield a positive result, it could jeopardize your chances when done wrongly.

In this article, I will show you how to follow up after an interview without sounding needy or pushy!
What To Know Before Sending A Follow-up Email
Before you start sending emails, you need to take note of some facts.
Give the Company Time
A lot of pondering goes into the hiring process. Hence, give the HR manager time before following up. There's a high probability that you weren't the only candidate they interviewed for the same role.
Tone Of Your Email
Some interviews end on a happy and personal note. But don't use that as an excuse to sound informal in your email. Be polite and straight to the point. Avoid small talk.
Checklist For Your Follow-up Email:
Not all emails will get a response, which could be a bad sign. We'll provide a professional structure to improve your chances of getting a positive response.
Subject Line
You've probably heard that attractive subject lines boost your open rate. In a follow-up email, nothing can be as attractive as simplicity. To avoid misunderstanding, you may use your name and the interview date or details as a subject line. Or you write a subject line based on your last correspondence with HR.
Introduction
If you are on a first-name basis with the person in question, feel free to address them by their name. But otherwise, air on the side of caution by using their title and surname for formality.
Body Of The Email
Go straight to the point and state why you have sent an email. You can start by appreciating them for an opportunity to interview. Then, note that you would like an update on the recruitment process.

Remember to give details about the position you interviewed for and the date.
Conclusion
After stating the purpose of the email, close by leaving your email open for any inquiry. Then, end it with a simple "thank you" or "thanks for your kind consideration" and your full name.
Final Read
First drafts always seem perfect until you review the text again. Thus, check your email one last time for grammatical or spelling errors before hitting the send button.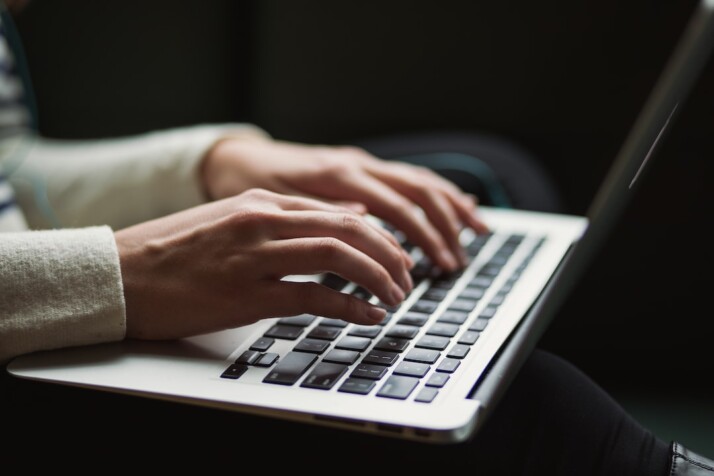 Examples Of Follow-up Email To HR
Still wary of how to write the email? These examples will help.
Sample 1
Subject Line: James Vera. Interview date: 2nd July 2020; 2 pm.

Dear Ms. Kennedy,

I wanted to follow up on the interview we had last week for the position of Sales Manager.

I am very interested in this opportunity and would like to know if there are any updates regarding my application status. I understand that the hiring process can take some time. But I wanted to check in and see if you need anything else from me.

Please let me know if you need further information or have any questions.

Sincerely,

[Your Name]
Sample 2
Dear Kate,

I wanted to follow up on my recent interview for the position of Marketing Associate. Frankly, I am very excited about working with your team and contributing to the company's success.

I was wondering if there were any updates or next steps in the hiring process that you could share with me. I understand you may still be reviewing candidates, but I would greatly appreciate any information you can provide regarding my application status.

Sincerely,

[Your Name]
What's Next?
Sending a follow-up email to HR may seem daunting. But it's a piece of cake if you sound polite, go straight to the point, and make your request simple!

If in doubt, consult the template in this article!
Explore All
Write An Email To HR Articles