Are you interested in a career in Human Resources but don't know where to start? Well, we've got your back! In this article, we will share the five entry level HR role opportunities that are worth considering.

These positions offer great opportunities for growth and development within the industry. They can also provide a solid foundation for your career in HR.

So let's dive in and explore what these great entry-level HR roles have to offer!
Who can Apply for an HR Role?
Before we look at the entry-level HR roles you can apply for, let's first look at what it takes to apply for these positions.

Most companies require candidates to have at least a bachelor's degree in Human Resource Management or a related field. But if you don't have a degree specifically in HR, don't worry! Many employers will also accept degrees in business administration, psychology, or sociology.

As an HR professional, you will be responsible for communicating with employees at all levels of the organization. You should be comfortable speaking publicly, leading meetings, and negotiating conflicts.

Other common qualifications for entry-level HR jobs include the following:
Attention to detail: You will need to keep accurate records, manage confidential information, and ensure compliance with legal regulations.
Analytical thinking: You should be able to gather data and analyze it to make informed decisions.
Customer service orientation: You should be able to provide excellent service to employees and help them navigate complex HR policies and procedures.
Time management: You will likely be working on multiple projects simultaneously and must be able to prioritize tasks effectively.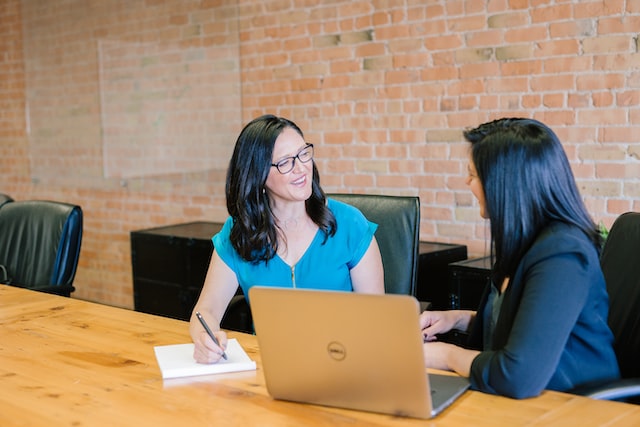 5 Entry Level HR Roles Worth Considering
Here are five entry-level roles that could be the perfect fit for you!
1. HR Intern
As an HR intern, you will work closely with other HR professionals and assist them with their daily tasks. You'll gain exposure to various aspects of human resources, including recruitment, employee relations, and more.

Your responsibilities may include the following:
Assisting with recruitment efforts
Organizing training programs
Conducting research on HR best practices
Managing employee records Human Resources Assistant
2. Human Resources Assistant
In this role, you will provide administrative support to the HR team by handling day-to-day operations. Your duties may vary depending on the size and type of company you're working for. But they will typically include the following:
Scheduling interviews
Preparing job postings
Answering employee questions
Updating personnel records
3. HR Coordinator
An HR Coordinator position is another great entry-level role in Human Resources. As a coordinator, you will work alongside other members of the HR team to help implement policies within your organization. You might be responsible for the following:
Coordinating recruiting efforts
Managing benefits programs
Handling employee relations issues
Overseeing compliance with legal regulations related to employment
4. Recruiter
As a recruiter, you will be responsible for finding and hiring qualified candidates for job openings within an organization. You'll need to work closely with managers to understand what qualities they are looking for in potential hires.

Your responsibilities may include the following:
Screening resumes
Conducting phone or video interviews
Scheduling in-person interviews
Negotiating salaries
Ensuring that all employment regulations are followed
5. Staffing Specialist
In this role, you will be managing staffing needs across multiple departments within the company. You will work alongside recruiters to identify vacancies and determine the best way to fill them.

You will also collaborate with hiring managers to ensure that new employees have the necessary support to succeed in their roles. Your responsibilities may include the following:
Creating job descriptions
Sourcing and interviewing candidates
Conducting background checks
Facilitating orientation sessions
Developing strategies to retain top talent
Wrapping Up
No matter which entry level HR role you choose, these positions offer valuable opportunities to learn about all aspects of HR. They will help you gain practical skills that can help propel your career forward.
Explore All
Write An Email To HR Articles