Have you ever found yourself in need of an experience letter from your employer? Perhaps you're switching jobs or applying for further education. Whatever the reason, you need to craft a well-written experience letter request to HR.

This article outlines the steps to write a professional experience request letter to HR and provides multiple samples to make the process easier. So let's dive into the world of job documents and get started on that request!
What Is an Experience Letter?
An experience letter is a document written by an employer that confirms and summarizes an employee's work experience.

It includes details such as job title, responsibilities, duration of employment, and sometimes even performance evaluations. The employee can use this letter for future job applications or to prove their work history.
How to Write an Experience Letter Request to HR?
1. Begin With a Polite Salutation
Start with a polite and respectful salutation, such as "Dear [HR Manager's Name]." This sets the tone for your request letter and shows that you are professional.
2. Briefly Introduce Yourself
Introduce yourself briefly in the opening paragraph, stating your name, position, and how long you have worked for the company.
3. Mention the Purpose of the Letter
Clearly mention your purpose for writing the letter – to request an experience certificate from HR. Be specific about what type of certificate you need from the employer(e.g., employment certificate).
4. State Your Reason for Requesting the Certificate
Explain why you need the certificate, whether it is for further education, job applications, or personal reasons. Provide any necessary details HR may require to issue the certificate, such as your employee ID number or department information.
5. Provide a Timeline for the Letter
Make sure to mention the timeline by which you need the certificate. Indicate if there is any urgency involved or if you would like to receive it at a later date.
6. Express Your Gratitude
Thank the HR manager in advance for their time and consideration. Show appreciation for their help in fulfilling this request.
7. End the Letter With a Professional Closing
Close the letter with a polite closing remark, such as "Sincerely" or "Thank you." Sign off with your full name and contact information so that HR can reach you when needed.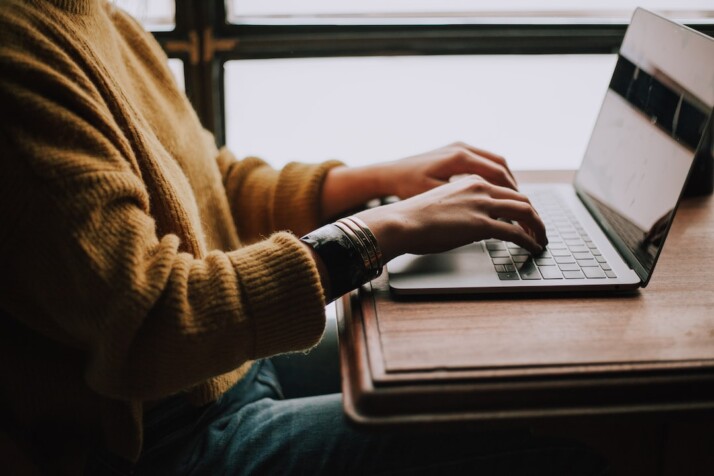 Examples of Request Letter to HR for Experience Certificate
If you're looking to write an effective experience letter request to HR, below are some examples to help you out.
Sample 1:
Dear HR,

I hope this letter finds you well. I am writing to request an experience certificate from the company. Having an official record of my employment history with your esteemed organization would greatly benefit me in my future endeavors.

I had the privilege of working with a fantastic team during my tenure at the company. And I learned valuable skills that have helped me grow personally and professionally. It is essential for me to have proof of my experience here as it will provide credibility to my abilities.

I kindly request that you issue me a detailed experience certificate, including dates of employment, job title, responsibilities, and any other relevant information. This document will be vital when applying for new roles or pursuing further education.

Thank you for your time and consideration in this matter.

Sincerely,

[Your Name]
Sample 2:
Dear HR Department,

I hope this letter finds you well. This letter is to kindly request an experience certificate for the period of my employment with your organization.

I joined as [position] in [year], and during my time here, I have learned and grown so much. It has been a good experience being part of such a dedicated team. However, due to personal reasons, I am required to resign from my position.

As I move on to other opportunities, I request you certify my experience with your company by providing an experience certificate. This will be helpful for future job prospects and showcase the skills and knowledge I acquired while working under your guidance.

I appreciate all the support and mentorship my employer and department provided throughout my tenure here. And I would like to express my gratitude for everything that was given to me over the years.

I look forward to receiving the requested letter at your earliest convenience. Thank you for your understanding and cooperation.

Sincerely,

[Your name]
Sample 3:
Dear HR Team,

I hope this letter finds you well. This letter is to kindly request an experience certificate from your esteemed organization.

I had the privilege of working for your company as a [position] from [start date] to [end date]. During my tenure, I gained valuable skills and knowledge that have helped me in my career growth.

I would greatly appreciate it if you could provide me with an experience certificate stating my job responsibilities, performance, and duration of employment. This document will be beneficial for my future endeavors and serve as proof of my work experience.

Thank you for considering my request. Please let me know if there are any further requirements or procedures that need to be followed.

Sincerely,

[Your Name]
Sample 4:
Dear HR team,

I am writing to request an experience certificate from my previous employer. I recently left the company and would greatly appreciate your assistance in obtaining this document.

It would also serve as a testament to my time at the company and my hard work during my tenure.

I understand that there may be some processes involved in receiving such a document. But I kindly ask for your support in expediting this matter. If any additional documents or information are needed from me, please do not hesitate to let me know.

Thank you for your attention to this matter, and I look forward to hearing back from you soon.

Sincerely,

[Your name]
Conclusion
Requesting an experience letter from HR can be a valuable asset in your job search. This certification verifies your commitment to maintaining professional standards. It also adds value to your growth prospects and career opportunities.

Follow the steps and samples provided to ensure that your request is well-received by the responsible officer.
Explore All
Write An Email To HR Articles