Saying goodbye to a valued employee can be tough for any organization. That's why it's important for HR to craft a heartfelt farewell message that expresses gratitude and well-wishes for the future. This article explores what makes a great farewell message from HR to an employee and offers examples to inspire your own messages.

Whether you're bidding adieu to a long-time team member or saying farewell to a recent hire, ensure they leave feeling appreciated and supported.
Importance of a Farewell Message From HR
A farewell message from HR to an employee shows that the company values the contributions of the departing employee. It can also serve as a way to maintain positive relationships, leave a lasting impression, and provide closure for both parties involved.

A thoughtful and sincere goodbye message can help boost morale and instill a sense of loyalty among current employees. It fosters a culture of respect and professionalism while maintaining the company's reputation as a caring employer.
What to Include in a Farewell Message to Employees?
Start with a warm greeting and express appreciation for the employee's hard work.
Mention specific accomplishments or contributions that made a positive impact on the company.
Share positive memories or experiences working together.
Wish them success in their future endeavors and congratulate them on moving forward to new opportunities.
Encourage them to stay connected and keep in touch with the company and former colleagues.
Provide information on any necessary steps or procedures they need to take before leaving.
Remind them of the value they brought to the organization and how they will be missed.
End with a sincere message of gratitude and well wishes for the future.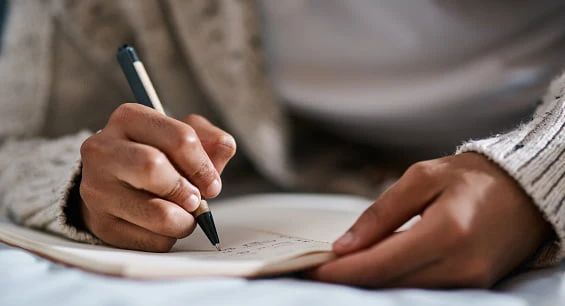 Farewell Message From HR to an Employee
Below are some practical examples of farewell messages from HR to an employee. This should help you craft a tailored message on your own.
Sample 1:
Dear [employee's name],

I wanted to express my gratitude for the hard work and dedication you have shown during your time here at [company name]. Your contributions have been invaluable to our team, and we will miss your presence dearly.

As you move on to new opportunities, please know you leave behind a legacy of excellence. Your professionalism, positive attitude, and willingness to go above and beyond have set the bar high for others to follow.

Remember that the skills and experiences you gained while working with us will serve you well in all your future endeavors. We wish you every success as you embark on this next chapter of your life.

Please keep in touch and let us know how you are doing from time to time. You will always be a part of our [company name] family.

Sincerely,

[Your Name]
Sample 2:
Dear [Employee],

I wanted to take a moment to express my sincere gratitude for your time here at [Company Name]. It has been an absolute pleasure working with you, and I cannot thank you enough for your hard work and dedication during your tenure.

I am sad to see you go, but I understand that opportunities arise, and exploring them is important. You have made many valuable contributions to the team, and we will miss your unique perspective and ideas in our meetings.

Please know that you will always be remembered fondly by us all. We wish you nothing but success in your new venture and hope you will stay in touch.

If there is anything else we can do to make this transition easier for you, please let us know. You have left a lasting impact on our organization, and we are grateful for your service.

Wishing you all the best,

[Your name] from HR
Sample 3:
Dear [Employee Name],

I hope this message finds you well. Your contributions to the team have not gone unnoticed, and we are grateful for everything you have done to help us achieve success. Your positive attitude, willingness to lend a helping hand, and commitment to excellence have made a lasting impact on those around you.

We understand that leaving a job can be bittersweet, but we want you to know that you will be missed. You have played a crucial role on our team. And it's never easy to say goodbye to someone who has become an important member of our organization.

Please know that if there is anything we can do to assist you in your transition, we are here to support you. We wish you all the best as you embark on your next chapter. And we hope that your future endeavors bring you nothing but happiness and fulfillment.

Sincerely,

[HR Name]
Conclusion
Saying goodbye to a valued member of the team is never easy. But with a heartfelt farewell message, you can show them just how much they meant to the company.

As HR, it's important to include specific examples of their contributions and express gratitude for their hard work. With a well-crafted farewell message, you can help ensure that your departing employee leaves feeling appreciated and supported.
Explore All
Write An Email To HR Articles