Dealing with a difficult boss can be tough. But when their behavior crosses the line, it's crucial to take action. If you're wondering how to report your boss to HR, you've come to the right place.

This article will guide you through the steps of reporting your boss to HR. And it will also help you determine if it's the right course of action for your situation.

So don't suffer in silence – let's get started on standing up for yourself in the workplace.
In Which Situations Should You Report Your Boss to HR?
There are times when you should report your boss to HR. You must understand these situations to take the necessary steps to protect yourself and your colleagues. You need to report your boss to HR in case of the following situations:
When You Observe Bullying Behavior
If your boss is constantly belittling, intimidating, or threatening you and other colleagues, it's time to report them to HR. Being bullied at work can have serious consequences on the mental health and productivity of the employees.
When You See People Being Harassed
You should never tolerate any kind of sexual harassment, verbal abuse, and discrimination in the workplace. If your boss is involved in such behavior, you must report it immediately to HR. It's essential for everyone to feel safe and respected while working.
Engaging in Illegal Activity
If you suspect your boss is engaging in illegal activities like embezzlement, fraud, or insider trading, it is crucial to inform HR. Not only does it put the company at risk, but it also exposes you and others to potential legal trouble.
They're Violating Company Policies
As an employee, it's important to follow the rules set by your employer. However, if your boss does not follow these same guidelines, they need to be held accountable. If they violate company policies, reporting them to HR can help ensure that everyone is on the same page.
When Issue Raised With No Resolution
If you have already raised an issue with your boss, but nothing has changed, it may be time to escalate the situation to HR. Make sure to document all previous attempts at addressing the issue before reporting it. This is to ensure that HR has a complete understanding of the problem.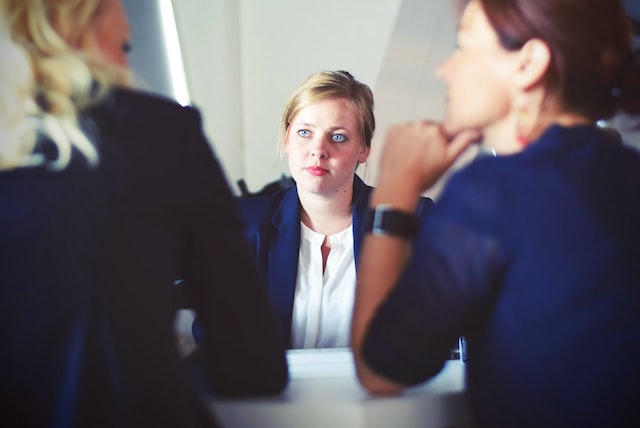 How to Report Your Boss to HR?
Reporting your boss to HR can be an intimidating process. But there are steps you can take to ensure that the process is as fair and legal as possible. If you're wondering how to report your boss to HR without losing your job, keep the following steps in mind:
1. Talk to Your Boss Before Taking Any Action
Before taking any drastic steps, it's crucial to approach your boss and express your concerns in a professional manner. Explain how their behavior affects you or the workplace, and allow them to address the issue.
2. Keep Written Records of Everything That Happens
If going to your boss doesn't resolve the problem, you should start documenting every incident that occurs. This includes dates, times, what was said or done, and who witnessed it. Having a record of these events will be helpful when reporting to HR.
3. Consider Going to HR for Assistance
If speaking with your boss and keeping records don't improve the situation, escalate the matter to HR. They are trained to handle these types of complaints and can take appropriate action based on the company policy and applicable laws.
4. Seek Legal Advice If Necessary
In extreme cases where there is evidence of harassment or discrimination, seeking legal counsel may be necessary. A lawyer can help determine if you should take legal action against your boss and guide you throughout the process.
Conclusion
Reporting your boss to HR can be a difficult decision. However, it's important to remember that no one should endure an uncomfortable or hostile work environment.

If you find yourself in such a situation, knowing how to report your boss to HR can help protect your rights as an employee. It ensures that your workplace is a safe and respectful space for everyone involved.
Explore All
Write An Email To HR Articles