A human resource recommendation letter for HR manager is a letter that often has a positive effect on the final result of the hire.

When hiring a new HR manager, employers want someone who has the necessary qualification and the right experience. A recommendation letter can be just as important as a resume when securing the best person for the job.

That's why we've created this guide specifically for HR managers looking to make a lasting impression on potential employers. Keep reading to learn how to craft high-quality recommendation letters today!
What Is an HR Recommendation Letter?
An HR recommendation letter details a candidate's skills and strengths for an employer or professional reference. This type of letter can help employers make more informed decisions when hiring new Human Resources personnel.

The letter should demonstrate the candidate's qualifications for the post and how they would fit into the company's culture. It should also focus on strengths such as interpersonal skills, problem-solving, and organizational abilities.

A former boss, coworker, or professional supervisor can write this letter. To help the company choose a candidate, give as much information as possible about their relevant experience and qualifications.

The letter should also highlight any accomplishments or successes achieved by the applicant during previous job roles.
Why Is a Reference Letter Needed?
A candidate needs a HR reference letter when they are looking for promotion or new job opportunity. These letters can provide employers with evidence of the applicant's experience, successes, and qualifications that may not have been mentioned previously.

They can prove how well the applicant has managed their current job role or team. This information is essential for employers to make a well-informed hiring decision.

As such, the letter's author needs to provide accurate and relevant information that reflects positively on the applicant's capabilities. This ensures that employers have adequate evidence to make an informed hiring decision.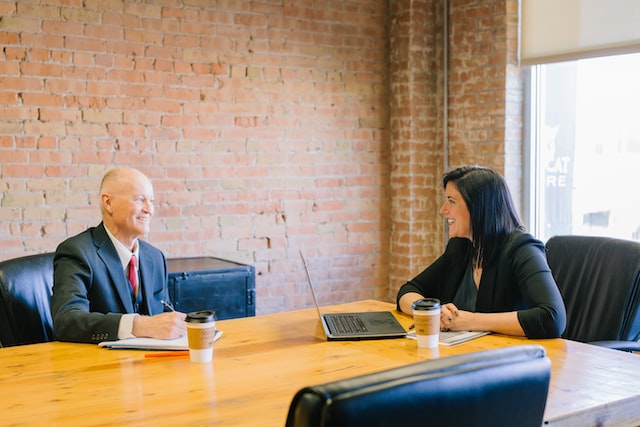 What to Include in a Recommendation Letter for HR Manager?
When drafting an HR Manager recommendation letter, discuss the candidate's qualifications and experience. This should include any degrees or certifications and any relevant work or volunteer experiences.

It is essential to provide evidence of how well the candidate would fit into the company's culture. This can include proof of their team spirit, problem-solving abilities, and organizational skills.

In a reference letter, it is essential to highlight any accomplishments or successes achieved by the applicant in previous roles. This should be presented to promote the candidate and show why they should be hired.
Sample Recommendation Letter
To Whom it May Concern:

I am writing to recommend John Doe for the role of HR Manager at ABC Corporation. I have known John for three years, first as a co-worker and then as my direct supervisor in our Human Resources department. During this time, I have been consistently impressed by his performance and dedication to our team.

John has a wealth of experience in the Human Resources field and holds a degree in Business Management from XYZ University. His education, coupled with his natural abilities, make him an ideal candidate for the role. He has demonstrated excellent organizational skills, problem-solving abilities, and leadership qualities that make him an invaluable asset to any team.

John excels in team-oriented environments and is able to develop relationships with co-workers. He is also able to build rapport with people from different backgrounds and cultures, which makes him an excellent candidate for this role. He recognizes the value of giving employees a good work environment and is continuously looking for ways to improve processes and efficiency.

I highly recommend John Doe for the position of HR Manager at ABC Corporation. I am confident that he will be a valuable asset to the team and contribute significantly to the company's success.

Warm Regards,

John Smith

Human Resources Manager, XYZ Corporation.
Conclusion
A human resource recommendation letter for HR manager must include proof of the candidate's qualifications, experience, and cultural fit. It is essential to provide accurate information and present them in a manner that portrays the candidate favorably.

Using the tips in this article, you can write a reference letter to help a hiring manager make a good decision.
Explore All
Write An Email To HR Articles