Human resources email templates can save HR professionals and managers a lot of time when communicating with employees. They provide a standardized format for important messages such as job offers, rejections, and employee reviews. This ensures that all necessary information is included and nothing is forgotten. Additionally, email templates can help maintain consistency in communication, reduce errors, and improve efficiency in HR operations.

In this blog article, we will discuss some of the most common human resources email templates. Read on to learn examples of how to use them effectively.
Human Resources Email Templates
Job Offer Email Template
The job offer email template is one of the basic templates in HR. You can use this to formally offer a job to a candidate and communicate the details of the employment agreement. This template should be professional and detailed, ensuring that the candidate clearly understands the terms of their employment.
Example
Dear [Candidate Name],

I'm writing to tell you that [Company Name] is interested in hiring you for the role of [Job Title]. We think you'd be a great addition to our team because of your skills, experience, and excitement for the position.

You will get [Annual Salary Amount] in your first year, in addition to [Details About Benefits Package]. You will begin working on [Start Date] at [Work Schedule Details]. Also, you will get a [Probationary Period Length] long trial period during which your work will be closely monitored and evaluated. This is to check that your qualifications for the job are being met.

If you have any questions or concerns, please let me know. Please indicate your acceptance of this offer by [Offer Acceptance Deadline] by signing and returning the enclosed offer letter. We're excited to have you join our staff.

Best regards,

[Your Name]
Rejection Email Template
While job offers are exciting for candidates, rejections can be disappointing. However, it is important to communicate contradictions in a professional and respectful manner, as it reflects on the company's reputation. The rejection email template should be concise, clear, and empathetic.
Example
Dear [Name of the Candidate],

We appreciate you coming in for an interview with [Company Name] to discuss the [Job Title] position. Thank you for taking an active role in our hiring process and for your interest in working for our organization.

We've given this a lot of thought, but at this time we're going to have to decline your application. Though we appreciate your skills and background, we have opted to go with others. We see them as a more natural match for the role.

We apologize if this information comes as a disappointment and appreciate your enthusiasm in our organization. Please keep an eye on our careers website for any upcoming openings.

Best regards,

[Your Name]
Performance Review Email Template
Performance reviews are an essential part of employee management. This provides an opportunity to give feedback on an employee's performance and discuss any areas for improvement. The performance review email template should be clear, direct, and objective.
Example
Dear [Employee Name],

As part of our performance management process, we will conduct your performance review for the [Review Period Dates] period. We'd want to get together to talk over your current performance and establish some goals for the next review session.

Please come prepared to discuss your accomplishments, challenges, and any areas where you need support or guidance. We will also provide feedback on your performance and discuss any development opportunities that may be available.

The performance review will occur on [Review Meeting Date] at [Review Meeting Time]. Please confirm your attendance by [Confirmation Deadline]. Contact me at any time if you have any issues or queries.

Best regards,

[Your Name]
Termination Email Template
Terminations can be challenging for both the employee and the employer. The termination email template should be clear, concise, and professional while maintaining empathy for the employee and understanding the impact of the termination.
Example
Dear [Name of Employee],

We regret to inform you that we have chosen to immediately terminate your employment with [Business Name]. Reasons for Termination had a role in this decision.

We know you'll appreciate our assistance as you deal with the aftermath of hearing this news. To ensure a seamless departure, we will present you with a [Severance Package Description] and do all in our power to ease your transfer.

If there is anything we can do for you, or if you have any concerns or queries, please let us know. We hope that your future initiatives be successful.

Best regards,

[Your Name]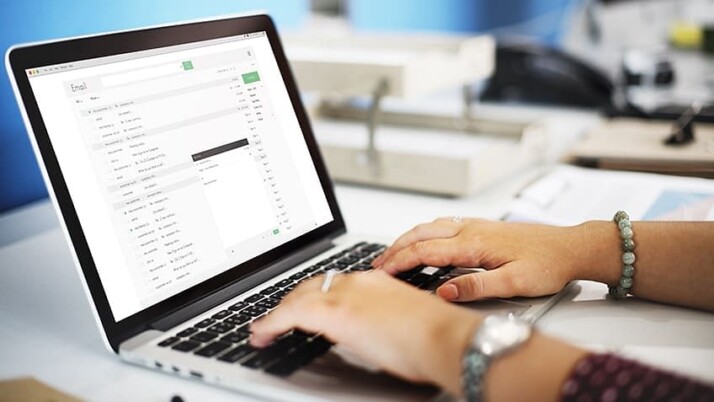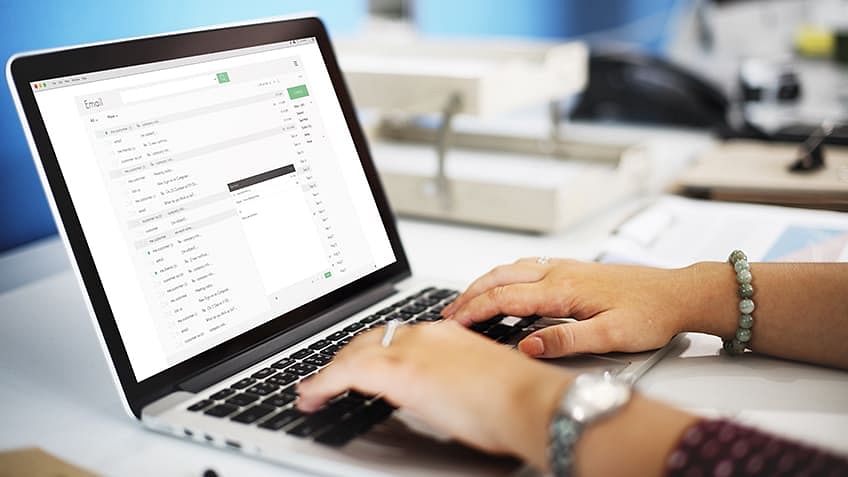 Training Invitation Email Template
Training and development opportunities are essential for employee growth and success. The training invitation email template should provide clear details on the training session, including the purpose, agenda, and logistics.
Example
Dear [Employee Name],

We would like to invite you to attend the [Training Name] session, which will hold on [Training Date] from [Training Time]. The purpose of this training is to [Training Purpose].

The agenda for the training session is as follows:

[Agenda Details]

The training session will hold at [Training Location], and there will be lunch. Please confirm your attendance by [Confirmation Deadline] to ensure we have an accurate headcount for catering.

If you have any queries and concern, please do not hesitate to contact me. We look forward to seeing you at the training session.

Best regards,

[Your Name]
Employee Survey Email Template
Employee surveys are an essential tool for gathering feedback and improving employee satisfaction. The employee survey email template should clearly communicate the purpose of the survey, assure confidentiality, and provide instructions on how to complete the survey.
Example
Dear [Name of Employee],

Please accept this invitation to take part in our annual staff survey. With this survey, we'd like to hear about your time spent working for [Business Name]. Thank you for taking the time to respond to our survey.

Nobody other than the HR department will see your replies to this survey. You may access the survey at [Survey URL], and it will take you [Survey Time Estimate] minutes to finish.

If you want your replies to be included in the analysis, please fill out the questionnaire by [Survey Deadline].

We appreciate your time and effort, and we welcome your comments.

Best regards,

[Your Name]
Conclusion
Human resources email templates are an essential tool for HR professionals and managers. They provide a standardized format for important messages and ensure that all necessary information is included.

Using email templates can save time, improve efficiency, and maintain consistency in communication. Whether you are sending a job offer, a rejection, a performance review, or an employee survey, using email templates can help you. You can communicate effectively and professionally with employees.
Explore All
Write An Email To HR Articles