Creating a well-tailored job application highlighting your strengths is crucial to generating a good first impression. We provide a guide and sample application letter for HR manager to help you stand out in today's competitive job market.

Read on!
What Is an Application Letter?
An application letter is a written document that expresses interest in being employed in a particular job role. It is typically sent alongside a CV or résumé. It also demonstrates why you are the right person for the job and why employers should consider hiring you.

The layout of your application letter will depend on whether it's for a managerial role or an entry-level position. But no matter what, the letter should always be professional and precise.

You want your prospective employer to understand why you're applying and what you can offer.
What Should Be Included in an HR Manager Job Application Letter?
When it comes to an HR manager job application letter, certain elements should be included to make it stand out. Here are some tips on what you should have:
Introduction
Begin your letter with a brief introduction explaining who you are and why you're applying for the role. Make sure also to express your enthusiasm for the job and the company.
Relevant Experience
Take the time to highlight your previous experience relevant to the HR manager role. Explain any skills, qualifications, and certifications that you possess that could make you an excellent fit for the position.
Qualities
Showcase yourself as a potential employee by expressing your unique qualities that could benefit the company. For example, you can talk about your leadership skills or ability to manage teams effectively.
Conclusion
End your application letter with a concise conclusion summarizing why you believe you'd be an ideal candidate for the role. Also, remember to express excitement about working with the organization.

Tailoring your application letter to the position will make an excellent first impression and boost your chances of getting an interview.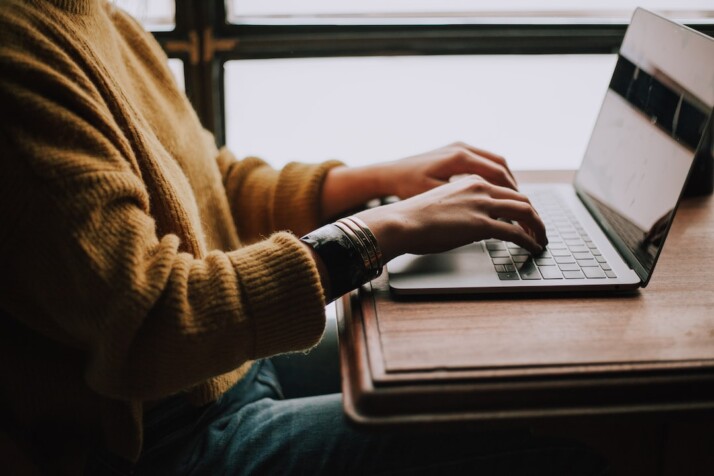 Creating an HR Manager Cover Letter
Writing an excellent HR manager job application letter is essential to increasing your chances of success. Here's a step-by-step guide on how to write an effective cover letter:
1. Start With the Basics
Begin by gathering relevant information, such as contact details, work experience, and qualifications. This will help you to structure your letter.
2. Research the Company
Take some time to research the company and job role that you're applying for. This will show employers that you are genuinely interested in working with them and gives you specific details to include in your letter.
3. Write the Opening Section
This section should introduce yourself, explain why you're writing, and mention the job role that you're applying for.
4. Outline Your Qualifications
Use this section to outline any qualifications or work experience relevant to the role. Make sure to focus on key points about your achievements and abilities.
5. Express Enthusiasm
Show employers that you are excited about possibly working for them by using enthusiastic language throughout your letter.
6. Closing Statement
Thank the employer for considering your application and expressing interest in hearing back soon.
7. Proofread
Before sending off your HR manager job application letter, read it several times and get someone else to proofread it.
Sample Application Letter for HR Manager
Dear Hiring Manager,

I am writing to apply for the role of HR Manager at ABC Corporation. As an experienced HR professional with a recruitment and employee relations background, I believe I would be a good fit for this position.

My prior experience has given me the knowledge and skills necessary to excel in this role. My qualifications include a Bachelor's degree in Human Resources and an Advanced Diploma in Business (Human Resources) from ABC University. I am also a certified member of the Australian Human Resources Institute.

My extensive experience includes the following:
Leading successful recruitment campaigns.
Implementing policies that foster positive employee relations.
Managing payroll services for large organizations.
My expertise in these areas would make me a valuable addition to the ABC Corporation team.

I understand the importance of staying current in the HR industry and am eager to learn new ideas, technologies, and processes. My enthusiasm for learning and strong communication skills make me well-suited to this role.

I am confident that I have the qualifications and experience necessary to contribute positively as an HR Manager. I also welcome the opportunity to discuss my application further in an interview. Thank you for your time and consideration.

Yours sincerely,

John Doe.
Conclusion
The tips outlined above will ensure that your HR manager job application letter is professional, informative, and well-structured.

Make sure to tailor it to the job you're applying for, write with enthusiasm, and check for accuracy. With some effort and focus, you can write an impressive letter to improve your chances of getting the job. Good luck with your application!
Explore All
Write An Email To HR Articles