The journey of a thousand miles, they say, starts with a step. In this case, developing a multi-billion enterprise begins with a one page business plan template.

Despite being a daunting endeavor, drafting a business plan is still essential. You have to get investors on your side one way or the other!

So, whether you are starting a simple freelance business or planning to create human robots, you need a business plan.

How can you write a business plan easily? Start with one page business plan.

In this article, we'll teach you how to draft a template that works.
What Is A One Page Business Plan?
One page business plan is a detailed pitch highlighting all your business' operational plans. Although the structure may be similar to the conventional business plan, it's a brief version of it.

A one-page plan is just like a lean business plan. Writing a traditional business plan from scratch could be tiring. But having a one page business plan template to work with simplifies the process.
What To Write In A One Page Plan
Because this plan is limited to one page, you must focus only on all the crucial points.

This kind of business plan only requires some details. It's a robust pitch that delivers your business strategy in one piece. Hence, keep each section simple.

Your business plan should include:

1. The Problem: Every business stems from the need to solve a problem. What problem do you intend to solve? What needs do your customers have?

2. Solution: How will your business solve this problem?

3. Business Model: What's the proposed price for your services? How will you make money?

4. Audience: Who is your typical customer? This section answers, "what set of people is direly in need of your services?"

You need to conduct detailed research to determine your target market. Most people create several buyers persona to ensure they get it right.

Note that this section enables investors to assess your business properly.

5. Competitive Advantage: What's your selling point? Why will customers pick your services over others?

6. Management Structure: What's your management like? This focuses on field roles, management gaps, ideal candidates, etc.

7. Financial Summary: It might be challenging to keep this summarized, but it's necessary. So, while providing metrics like your sales forecast or cash flow, focus on only standard figures or ratios. Your financial projection is a vital part of your business plan.

8. Funding: Highlight the funding you need to get the business running.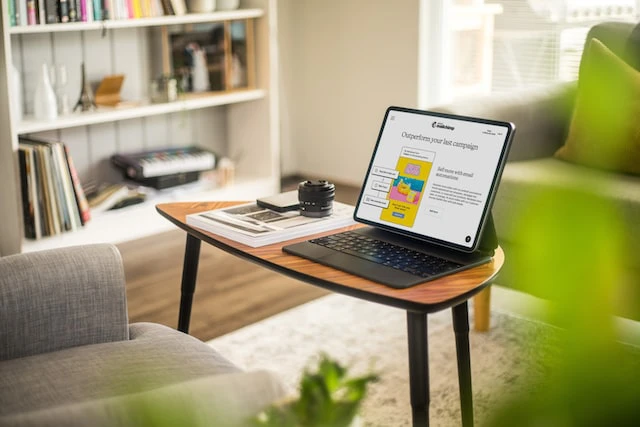 A One Page Business Plan Template Sample
Problem
A growing need for innovative solutions to everyday problems like cleaning and maintenance has led to the emergence of an underserved market.
Solution
Our company offers a unique product tailored to meet this demand – an advanced robotic vacuum cleaner that combines state-of-the-art technology with intuitive design.

It can clean carpets, hardwood floors, tile, and other surfaces quickly and efficiently while reducing manual labor needs.
Target Market
Our primary target audience includes busy families, couples, and professionals who want to reduce their daily chores while achieving effective results.

We also plan to reach out to business owners looking for cutting-edge solutions that can help them streamline their operations.
Funding
We've researched the market and technology necessary to make this product successful. Hence, we need – $100,000. – to this business running. This will cover all our startup expenses, including development, marketing, and legal fees.
Financial Projection
Initial investment costs are estimated at around $50K, covering manufacturing expenses and marketing efforts. We anticipate generating revenues of up to $200K within the first year and steadily increasing over time as demand increases and brand awareness grows.
Competitive Advantage
Our most significant competitive advantage lies in the patented technology that sets us apart from other products on the market. Our experienced engineers also ensure that each unit is tested rigorously before release. This helps drives top quality and reliability.
Business Model:
We plan to utilize a hybrid approach to sales and distribution, with online channels like Amazon and brick-and-mortar retailers like Walmart.

This allows us to maximize our reach and generate more revenue streams simultaneously.
Management Structure
Our management structure consists of three central departments – engineering, marketing, and customer support. A leader will manage each department with extensive experience in their respective fields.

The engineering team will handle research and development, while the marketing team will create campaigns to promote our product. The customer support team will address any inquiries or issues related to our product.
Conclusions
How do you convince investors that your business is worth a chance? A one page business plan template could be the silver bullet.

It's an invaluable tool for entrepreneurs looking to realize their dreams. The template will help you articulate your vision while highlighting the details needed to bring it to fruition.
Explore All
Write Business Plans Articles