Are you planning to start your own beauty salon business? You may have dreams of the perfect nail polish shades, smooth music playing in the background, and a steady stream of customers. But before those can become a reality, you need to create a beauty business plan.

This article explores how to write a beauty business plan and provides a beauty business plan sample as a reference.
What Is a Beauty Business Plan?
A Beauty Business Plan is a document that outlines the financials, operations, and services of a beauty salon. It typically covers topics like setting up shop, marketing and advertising strategies, cost-cutting measures, clientele assessment, and potential profits.

The plan also helps to create a roadmap for owners, guiding them in making important decisions about their business. Also, it serves as a reference point for lenders when deciding whether or not to invest in the venture.

A well-crafted business plan should include detailed market analysis, objectives, financial forecasts, timelines and milestones, staffing plans, legal considerations, and more.
Why Do You Need a Business Plan for a Beauty Salon?
A beauty salon business plan is integral to launching a beauty salon successfully. It outlines the services, goals, and projected profits to ensure all aspects are accounted for before moving forward with your venture.

A well-defined plan will also provide clarity and help you stay organized, focused, and motivated as you bring your vision to fruition. Furthermore, it can be used as a tool when seeking investments or loan approvals from lenders.
What to Include in a Beauty Salon Business Plan
Below are some key sections to include in a beauty salon business plan:
Executive Summary
This section is a short yet comprehensive review of the beauty salon business. It should capture the essence and objectives of the plan in a few sentences that are powerful enough to pique interest and build confidence.
Company Overview
Here, you must provide detailed information about their beauty salon venture. This includes the mission statement, organizational structure, ownership type, legal entities used for taxation purposes, services provided, and other pertinent data.
Products and Services
In this section, you must carefully delineate the products and services offered by the beauty salon. These may include hair styling, manicures/pedicures, cosmetics, skincare, makeup application, facial treatments, waxing, etc., with each service listed alongside its price point.
Marketing Plan and Analysis
To ensure success, it is essential to have a well-thought-out marketing strategy. It must encompass target markets, promotion methods, pricing strategies, customer loyalty programs, discounts & offers, and other promotional tactics designed to gain clientele.
Team and Management
All personnel involved in running the business must be documented here. For example, owners, staff members, independent contractors, advisors, external consultants, etc., and their respective roles should be enumerated.
Financial Forecasts
Prospective investors will want to know how this business expects to make money. Therefore, this document should contain all relevant financials. This includes start-up capital requirements, operational expenses, cash flow statements, income statements, balance sheets, and long-term projections.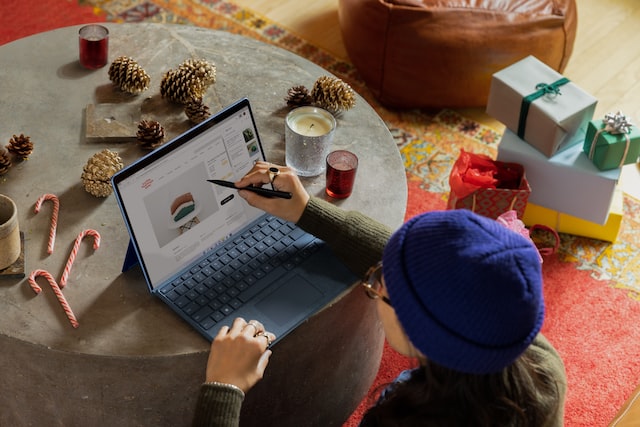 An Effective Beauty Business Plan Sample
Executive Summary:
A beauty salon business plan is an important document for the success of any spa or beauty salon. At Our Salon, we have a unique approach to creating an atmosphere that embraces relaxation and pampering with top-notch services. We will offer diverse hair care services, from haircuts to specialized color treatments. Additionally, our facial services provide custom-designed procedures tailored to each customer's needs. To set us apart in the market, we offer special promotions and discounts throughout the year.
Company Overview:
Our Salon was established as a partnership between two partners. With over 25 years of combined experience in the beauty industry, they are experienced in offering quality service at an affordable price point. Our Salon prides itself on providing personalized customer service by tailoring our products and services to meet each client's individual needs. We also use the latest technologies, equipment, and products to complete all services quickly and efficiently.
Products & Services:
Our Salon offers a wide variety of services to clients. It includes haircuts, styling, coloring, highlights, blowouts, updos, formal styling, makeup application, waxing, and facials. We also offer eyelash extensions, brow tinting and shaping, manicures and pedicures, body wraps, spray tanning, threading, and aromatherapy. Additionally, we offer signature packages that include multiple services, such as facial and massage combinations.
Marketing Plan & Analysis:
Our Salon plans to utilize various marketing strategies, such as digital advertising through social media platforms like Facebook and Instagram. We also plan to invest in print ads in local publications and collaborate with other businesses within the community to create cross-promotional opportunities. Furthermore, we intend to develop relationships with influencers to reach a broader audience.
Team & Management:
At Our Salon, we employ an experienced staff of stylists, estheticians, and support personnel who specialize in providing exceptional customer service and high-quality results. Our team strives to create a pleasant environment where customers can relax and receive outstanding service. Besides their technical skills, our employees are trained in customer service protocols to ensure every visit is a positive experience for our clients.
Financial Forecasts:
Our financial forecasts for the beauty business plan are precise and detailed, providing a complete solution for achieving our goals. We aim to increase our profits by growing our customer base, expanding our services, and hiring new staff members to improve our efficiency and better serve our clients.

To achieve this growth, we will increase our marketing efforts and invest in new equipment and technology. This will provide us with the tools necessary to stay ahead of industry standards. With these changes in place, we expect to see a total increase in assets over the next few years.
Conclusion
Overall, having a well-crafted beauty business plan is essential to any successful salon. Knowing what to include and how to put it together are key components in creating a solid foundation for your business.

To help you get started, use the beauty business plan sample as a guide. With this information, you can create a customized plan to set your salon up for success.
Explore All
Write Business Plans Articles