Are you an aspiring baker looking to make your mark in the industry? Writing an effective business plan is the first step toward success. Without a clearly defined and thorough plan, your bakery may struggle to flourish in its early years. Well-written and practical bakery business plan templates can guide you through the writing process.

This article outlines the key sections that go into a bakery business and provides a template as a reference point.
What Is a Bakery Business Plan?
A Bakery Business Plan is a comprehensive document detailing the resources, goals, strategies, and financials of a bakery business. It helps bakers organize their operations and understand how they can make informed decisions that will help them achieve long-term success.

It serves as a roadmap outlining what steps should be taken to set up, manage, and grow the business over time. Additionally, this plan is a reference point for lenders who may want to finance or invest in the venture.
Why Do You Need Bakery Business Plan Templates?
Bakery business plan templates are essential for any baker looking to launch a successful venture. They provide the structure, organization, and guidance needed to create an effective strategy that will lead to success.

By outlining objectives and goals, bakers understand the competitive landscape, identify their target market, secure funding, and set realistic timelines.

With these templates, bakers can quickly develop detailed plans which outline every step of their venture. It makes sure all aspects of the business are taken into consideration.
How to Write a Bakery Business Plan for Bakery?
Below are some key sections to include in a well-crafted bakery business plan:
A Brief Executive Summary
This is a concise review of the most pertinent aspects of a bakery business plan. It gives potential investors a glimpse into the company's intentions, products, services, and future goals. This summary should briefly address what is unique about the proposed venture, its target markets, and growth plans.
Detailed Company Overview
An in-depth explanation of the company's objectives, mission statement, history, and a description of its facilities and products. This section should also inform the current ownership structure and any pending expansion plans.
Comprehensive Market Analysis
A comprehensive evaluation of the target market for the bakery's products, including demographic data, competitive analysis, and pricing strategy. The goal is to determine potential customer demand and identify trends that may directly impact sales figures.
Description of Business Offerings
A description of the goods and services provided by the bakery. This may include detailed descriptions of signature items like specialty cakes, pies, and pastries. It could also mention pricing strategies, a list of ingredients, and nutritional values.
Highlight Team and Management
This is an important area of the business plan which outlines who is responsible for managing the daily operations of the bakery.

Information such as job roles, qualifications, the experience level of personnel, organizational structure, and professional development plans should be discussed here.
Define Marketing Approaches
A comprehensive outline of how to promote the bakery business and reach out to customers to generate awareness.

Plans could include advertising campaigns, online promotions, and grassroots initiatives. Additionally, this section might explain how customer feedback would be gathered to ensure continual improvement.
Detailed Financial Projections
This is a careful prediction of expected profits, losses, and expenses over a period of time. This involves forecasting cash flow, setting goals, and estimating costs associated with launching the bakery.

Investors need confidence that the proposed venture has solid fiscal foundations and realistic short-term objectives.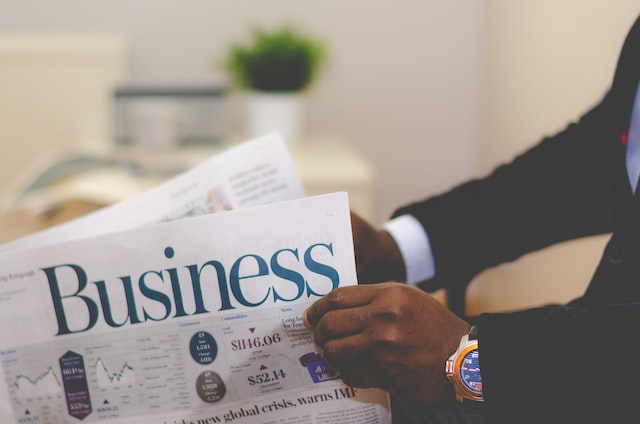 Effective Bakery Business Plan Template
Executive Summary:
This business plan outlines the founding and launch of a bakery that specializes in artisanal baked goods and treats. Our mission is to offer delicious products while providing excellent customer service. The company will employ innovative strategies to stay competitive in the marketplace, maximize profits, and become the premier bakery in our area.
Company Overview:
At [Bakery Name], we are passionate about baking, delighting customers with every bite, and having fun along the way! We have extensive experience in the industry and use only the finest ingredients for all our goodies. Our team consists of highly skilled professionals that bring years of expertise to our operation.
Market Analysis:
There is an immense amount of untapped potential in our market. We aim to capitalize on this opportunity by offering delectable items at fair prices. The competition in our sector has grown over the past few years, making it essential that we establish ourselves as unique within the space. Through creative marketing campaigns and new product offerings, we anticipate exceeding expectations for sales and surpassing our competition in terms of customer satisfaction.
Business Offerings:
We specialize in sweet and savory baked goods such as cakes, cupcakes, cookies, muffins, croissants, and other items. Additionally, we provide catering services for special events such as birthdays and weddings. Our creations are made with fresh and high-quality ingredients to ensure top-notch taste. Moreover, we also offer custom orders so clients can get exactly what they want!
Team & Management:
Our team comprises experienced bakers, culinary experts, management specialists, and salespeople who come together to form a well-oiled machine. Together we strive to achieve excellence through collaboration and innovation. Our staff is dedicated to bringing smiles to customers' faces and exceeding their expectations with each purchase.
Financial Projections:
To remain profitable, our pricing strategy includes low overhead costs for materials and labor. With these measures combined with solid marketing efforts, we expect to reach profitability within the first year of operations. With growing revenue projections for subsequent years, we anticipate steady growth across the board.
Conclusion
Writing a bakery business plan is essential for setting up a successful bakery business. Follow the steps laid out in this article and refer to the template for crafting an effective bakery business plan. This will help to ensure that your efforts result in success.

With enough preparation, dedication, and hard work, you will be well on your way to running a thriving bakery business!
Explore All
Write Business Plans Articles