Ready to start your own business without breaking the bank? Look no further — the right plan is out there!

This article will provide invaluable tips for new business owners and a list of 12 affordable business plans.

So let's get started on finding the perfect plan for you. It's all about making those affordable business plans work!
Effective Tips for New Business Owners
If you're starting a new business of your own, keep the following tips in mind to start strong toward achieving your goals:
1. Write a Business Plan
Creating a well-thought-out business plan is the best way to start any new business venture. This will not only help you stay organized and focused, but it will also make it easier to secure funding from investors or lenders.
2. Consider Your Target Customer
Identifying your target customer is essential when developing a new business idea. This information will guide everything from your marketing strategy to your product development process.
3. Join a Creative Community
Whether it's a local meetup or an online forum, joining a creative community is a great idea. It can provide inspiration, feedback, and networking opportunities for your business. You may even find potential clients or collaborators within these communities.
4. Conduct Market Research
Before launching your business, it's important to understand the current market demand for your product or service. This will help you better position yourself and stand out from competitors.
5. Offer Unique Value Propositions
You must offer unique value propositions that set you apart from others in your industry to attract customers. Whether it's exceptional customer service, eco-friendly products, or affordable pricing, make sure your business has something special to offer.
6. Keep Costs Low
Keeping costs low is essential when starting a new business. Look for affordable options for every aspect of your business, from office space to marketing materials. This will help you stay within budget and allow for more flexibility as you grow.
List of 12 Affordable Business Plans
Here is a list of 12 affordable business plans that any new or aspiring entrepreneur should consider:
1. Freelance Writing
If you have strong writing skills and enjoy working from home, starting a freelance writing business might be right for you.

You can offer your writing services to companies or individuals looking for website content, blog posts, social media updates, and more. This type of business requires minimal start-up costs and can be done part-time or full-time.
2. Social Media Management:
As social media becomes increasingly important for businesses, there's high demand for experts in managing social media accounts.

As a social media manager, you would create and curate content, schedule posts, and engage with followers. This is a great option for creative people who love using social media.
3. Virtual Assistant
Many small business owners need help managing administrative tasks like email management, scheduling appointments, and data entry. As a virtual assistant, you can work from home and provide these services to multiple clients at once.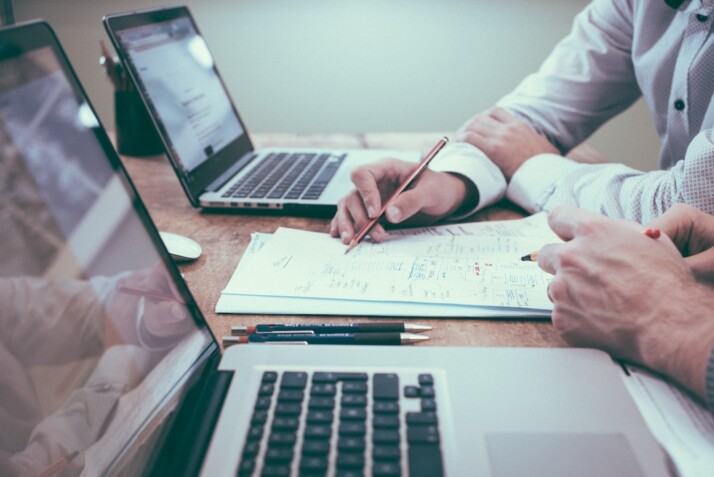 4. Accounting Services
If you have experience in accounting or bookkeeping, starting an accounting service could be a profitable venture. Hiring full-time accountants is often out of the reach of small businesses. You can offer affordable and flexible accounting services to fill this gap in the market.
5. Graphic Designing
An appealing website or social media profile can make a huge difference in attracting customers.

If you have knowledge of graphic design, you could offer services to create custom logos, graphics, and other visual content for businesses. With free design software available online, startup costs can be low, and it's a skill always in demand.
6. Writing Services
Whether it's blog posts, website copy, or product descriptions, many businesses need help with content writing. Depending on the client's needs and budget, you can charge per word or by the project.
7. Event Planning
Many companies and individuals are looking for someone to plan their events. If you are organized, creative, and have good communication skills, starting an event planning business could be a lucrative venture.

You can offer services for corporate events, weddings, birthdays, and more.
8. Consulting
If you have specialized knowledge in a specific industry or field, you can offer consulting services to businesses and individuals who need your expertise.

As a consultant, you can work on a project basis, charging hourly or per-project rates. This type of business is ideal for those who want the freedom to choose their own clients and set their own schedules.
9. Digital Marketing
In today's digital age, having an online presence is essential for any business looking to grow and increase revenue.

You can offer digital marketing services like search engine optimization (SEO), social media management, and email marketing. This would help businesses improve their online visibility and reach their target audience.

With the increasing demand for digital marketing services, starting your business in this field could be a lucrative opportunity.
10. Pet Care Services
For animal lovers, offering pet care services like dog walking, pet sitting, or grooming can be a great way to earn money. It also lets you do something you love. With the increasing number of pet owners around the world, there's no doubt that pet care services are in high demand.
11. Etsy Shop
Etsy is a popular online marketplace where people can buy and sell handmade or vintage items. If you have a creative streak, starting an Etsy shop could be the perfect way to turn your hobby into a lucrative business venture.
12. Personal Chef
A personal chef business can be a lucrative and unique option for those who love to cook. As people become busier, they often don't have the time or energy to prepare healthy meals for themselves and their families. This is where you come in as a professional personal chef.

To start this type of business, it's essential to acquire the necessary skills and knowledge about cooking techniques, food safety, and nutrition. You may also need to invest in basic equipment such as pots, pans, knives, and utensils.
Conclusion
For those just starting in business, finding an affordable plan that meets their needs can be challenging. But with the tips and options provided here, there is no need to spend a fortune when setting up a new venture.

The tips and business plans will help you be more confident in your decision-making and financial commitments when finding an appropriate business venture.
Explore All
Write Business Plans Articles