They say you shouldn't judge a book by its cover. But your potential business partners and investors might judge your business plan by its cover page!

As such, it's best to make an excellent first impression. And we're here to give you some great ideas with business plan cover page templates.

We'll also discuss the elements you should include on your cover page. A business plan can provide an invaluable roadmap, allowing you to visualize and develop your strategy from the get-go.

It's also a great way to communicate your business potential to investors. You need to start it right.
What is a Business Plan?
A business plan is a detailed document that outlines an entrepreneur's vision for their venture. This includes all aspects of the business, including market analysis, operational structure, sales strategy, financials and more.

Business plans provide entrepreneurs with a roadmap to guide them in developing and growing their businesses. It can also communicate ideas and objectives to potential investors, lenders, partners and other stakeholders.
What to Include in Your Business Plan Cover Page
Document Title
The document title should clearly and concisely communicate the document's purpose to the reader. It should be relevant to the business, descriptive, and memorable.
Business Name
This is the company name that the business plan is about. Display it prominently on the cover page, so readers know who they are reading about.
Contact Information
Include contact information such as a website, address, phone number, or email address. If applicable, include multiple ways to get in touch with your company.
Date of Completion
Indicate when this document was completed to help keep track of documents over time. This can also give readers an idea of how up-to-date the contents of this document might be.
Company Logo
A company logo or other graphic element adds visual interest to a cover page while reinforcing brand recognition. Selecting a high-quality image helps convey professionalism.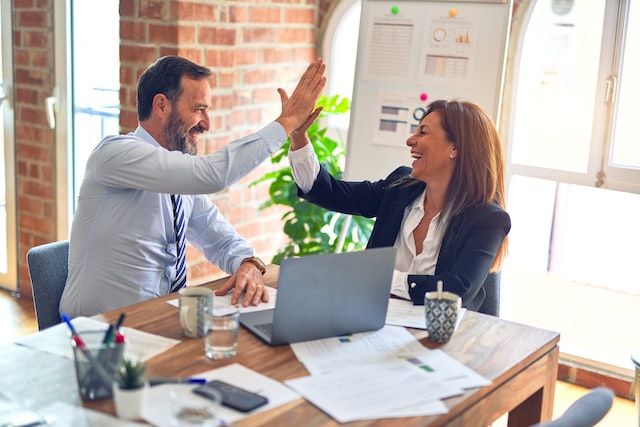 Business Tagline
Including a tagline under your company logo lets you emphasize your unique selling proposition. It also helps make a lasting impression on potential investors.
Confidentiality Statement
Add a confidentiality statement if there is sensitive information included in the document. This informs readers that the content is not intended for public viewing, protecting both parties from legal liability.
Tips for Making Your Business Plan Cover Page Stand Out
Use Consistent Formatting: It is essential to ensure that your cover page has a consistent format to make it look professional and organized. Ensure that the font, text size, color scheme, and layout are all in sync to create an aesthetically pleasing impression on the reader.
Inject Your Brand's Personality: The cover page should reflect your brand's values, mission statement, and goals. Incorporate your branding elements, such as logos, colors, and fonts, into the page's design. This will help draw attention to your company and create an emotional connection with the reader.
Don't Forget To Proofread: Before submitting your cover page for business purposes, always double-check for any typos or grammatical errors. This shows professionalism and attention to detail, both essential for success in any endeavour.
Business Plan Cover Page Templates Sample
Sample 1
[Document Title]

[Business Name]

[Contact Information]

[Date of Completion]

[Company Logo]

[Business Tagline]

Confidentiality Statement: This document contains privileged and confidential information and is intended for the exclusive use of [Name/Organization]. Any unauthorized review, use, disclosure or distribution is prohibited.

[Signed]

[Name]
Sample 2
(Insert Company Logo Here)

The Benefits of Business Growth

ACME Corporation

info@acmecorp.com, +1. 123. 456. 7890.

April 1st 2021.

"Achieve Your Goals With Us!"

This document is confidential and only for the use of its addressee. Any unauthorized distribution or copying of this document is strictly prohibited.
Wrapping Up
A business plan is essential for any enterprise, regardless of size or scope. Not only does it help manage resources effectively, but it also serves as a valuable tool for raising funds from outside sources.

Present a professional business plan cover by including all the essential elements and taking a cue from these business plan cover page templates . Good luck!
Explore All
Write Business Plans Articles