Anyone determined to make it in the real estate industry has to have a plan and a strategy to reach the top. But with so many options, how can you know which strategy is the best to take? The answer is as simple as a matter of steps.

This article details the important steps for writing a real estate business plan. It also includes a real estate agent business plan sample for you.
Steps for Writing a Real Estate Business Plan
Real estate agents are key members of the home buying and selling process. Knowing how to write a business plan is essential if you want to be successful as a real estate agent.

This section will discuss the steps for writing a business plan that can help you get ahead in your chosen career.
Identify Your Unique Selling Point
The first step in writing a real estate business plan is to identify your unique selling point. Identify who you are as a professional and why potential clients should work with you. What sets you apart from other real estate agents? Do you specialize in certain types of properties or have expertise in certain locations?

Defining what makes you unique is key to creating a successful business plan. The point is to identify your unique selling point as a professional and build on it.
Craft Your Mission Statement
The next step is to develop a mission statement for your company. This mission statement should include your goals, values, and beliefs about your business.

Make sure to keep it concise and straightforward so that people know exactly what you stand for. Additionally, be sure to create measurable objectives that you can use to track your progress toward achieving your goals.
Create Your Marketing Strategy
Once you've identified your target audience and developed a mission statement, it's time to create a marketing strategy. It's important to consider both online and offline channels when creating your marketing plan.

For example, decide whether you will focus on traditional methods such as direct mail campaigns or newer strategies like social media marketing. Outline specific tactics you will employ to reach out to potential customers.
Analyze Market Conditions
Now it's time to move on to financial analysis. Your business plant won't be complete without this analysis. To ensure success, analyze the current market conditions and create realistic revenue projections based on those conditions. Start with budgeting information and explain how each expense fits into the plan. Additionally, don't forget to mention any investments or loans you may need to get your business up and running.

The ultimate aim of your business plan is to give you a template to follow for growth. You can achieve your goals and financial stability through the service you provide as a realtor. Remember that just because you have a business doesn't mean your business will thrive. Learning valuable management skills along the way will help prevent surprises down the road.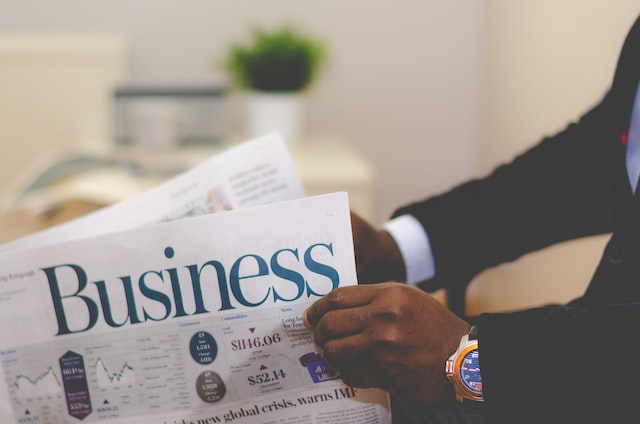 Real Estate Agent Business Plan Sample
Here is a real estate agent business plan sample you can use.

As an experienced Real Estate Agent, I have been helping clients purchase and sell homes for many years. I aim to provide the best possible service, so my clients can achieve their financial goals with minimal stress and hassle.
Executive Summary
I am a dedicated Real Estate Agent who takes pride in providing excellent services for home buyers and sellers. With extensive market knowledge, sales experience, and creative marketing skills, I can leverage current trends and pricing strategies to maximize profits. My commitment to staying up-to-date on industry news and regulations enables me to ensure my client's satisfaction and success.
Market Analysis
I understand the importance of researching local markets and developing tailored solutions based on the buyer or seller's needs. I use effective methods such as price comparisons, demographic studies, and property assessments to accurately assess and analyze each deal before making a sale.

Additionally, I have established relationships with numerous professionals throughout the real estate industry. This helps ensure that my clients are connected with quality resources during their transactions.
Management Team
My team of knowledgeable professionals consists of myself and other highly trained experts from around the country. We work collaboratively to make sure every step of the process is handled seamlessly, ensuring a smooth transition between stages of the transaction. From property analysis to approval documents, our team has it covered. You can rest assured that your funds and properties are in safe hands. We also offer free consultations and advice regarding any questions or concerns you may have along the way!

Overall, we believe that great customer service and good communication are key to successful real estate transactions. Our priority is to put your interests first and make sure you get the best deal possible. If you're looking for an experienced agent who understands the ins and outs of the real estate business, then come talk to us today!
Wrapping Up
Like any other professional, a realtor also wants to grow their business. While there's a sufficient opportunity, there are a number of problems too. This is why a business plan is crucial. It provides clarity for the realtor and helps them understand the competition.

Branding and advertising are also important to note for success. It starts with creating a distinctive logo for the brand and advertising to demographics ignored by your competitors. A comprehensive business plan addresses all of these.
Explore All
Write Business Plans Articles