When you uphold your end of the bargain as a contractor, you expect to be paid. However, things don't always go this way, and you may need payment reminders to get your money.

This article explains how to remind someone to pay you without needing to escalate the issue unnecessarily. Through carefully worded letters and emails, you can send a clear message to get the person to pay what they owe.
How to Remind Someone to Pay You
Asking for money someone owes you can be an awkward and uncomfortable conversation to have with someone. It is even more awkward if it's a friend or family member.

However, it's important to remember that the money you're asking for is rightfully yours. There's nothing wrong with reminding someone to pay you back. We have some tips for you.
Be Polite
When communicating with someone that owes you, be polite but firm in your demand. If you're writing to them, include details about how much they owe you and when you need the payment. Being polite helps solve the issue faster. The debtor will be more willing to listen to you if you use a polite tone in approaching them.

Your message could start in a way that shows you're trying to remind them in case they have forgotten. You could also offer to work out a payment plan if the amount owed is too large to be paid all at once.
Set up Face-to-Face Meetings
Another option is to schedule a face-to-face meeting with the person who owes you money. This approach allows you to discuss the situation in more detail and answer any questions they may have.

It also allows you to devise a plan together on how best to proceed. Remember to stay calm and professional during this conversation and avoid getting defensive or aggressive.
Escalate the Situation
If the person who owes you money continues to ignore your requests, it may be necessary to escalate the situation. You could consider hiring a debt collection agency or taking legal action against them.

Before doing so, however, make sure you've exhausted all other means. Often, if you follow the first two tips above, you may not need to escalate the situation.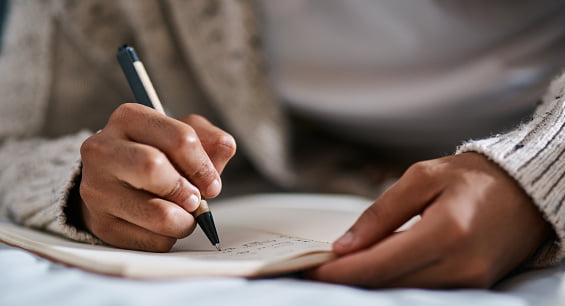 Examples of a Payment Reminder
Below are examples of payment reminders to serve as templates for you.

Dear [Name],

We hope this message finds you well. I wanted to take a moment to remind you that there is an outstanding balance on your account for the services we provided.

I know it can be easy to forget about payments. But please remember that fulfilling your financial obligation is both the right thing and necessary to keep our business going. We want to continue providing you with quality service, and timely payments make that possible.

I would like to kindly request that you make payment within three weeks. It's important to us that our terms are clear and followed by all parties involved. If you need any assistance or have any questions, don't hesitate to reach out. We are here to help make the process as easy as possible for you.

Thank you for your attention to this matter, and we look forward to continuing to work with you in the future.

Sincerely,

[Your Name]
Template 2
Dear [Name],

I hope this note finds you well. As much as I hate to bring it up, we need to discuss the outstanding balance on your account. You owe [amount], and it has been overdue for [number] days.

I understand that life can get busy, and finances can sometimes be difficult to manage. However, we have provided you with multiple ways to pay, including online payments or mailing a check. It's important that we receive payment this week so that we can continue our work together.

If you are experiencing any financial troubles, please don't hesitate to reach out. We're here to help you find a way that works for both parties. But we do require timely payment according to our terms and conditions.

I look forward to hearing from you soon.

Best regards,

[Your Name]
Example 3
Dear [Name],

I hope this message finds you well. I'm reaching out to kindly remind you of the outstanding payment that is due on your account.

I understand that life can get busy, and it's easy for things to slip our minds. However, it has been some time since the last payment was made. We value your business and want to help ensure that you have a positive experience with us. That being said, we kindly request that you send in your payment as soon as possible.

Time is of the essence, and prompt payment would greatly assist in keeping your account up-to-date. If there are any issues or concerns regarding the amount owed, please do not hesitate to reach out, so we can work something out.

We do appreciate your cooperation and look forward to hearing from you soon.

Sincerely,

[Your Name]
Wrapping Up
Knowing how to remind someone to pay you is an invaluable skill. Whether you're a freelancer or an entrepreneur, you will encounter different people. Some are good about paying you in a timely manner, while others will drag their feet on the payment. In the latter case, you should know how to get your money from these reluctant customers.
Explore All
Write Invoice Reminder Articles