An overdue payment email serves both practical and relational purposes. They are critical for businesses looking to maintain healthy finances. But let's face it; they can be tough to write. Luckily, we've got some great overdue payment email sample templates that can help.

Aside from these samples, we'll also share some quick writing tips for empathetic but professional emails. You want your email to strike a balance between being kind and professional. You also want it to be assertive enough to get a reply.
When is the Best Time to Send an Overdue Payment Email?
Before you write your email, you must determine your schedule for sending them out.

When it comes to sending an overdue payment email, timing is vital. Knowing when to send such a message can make all the difference in receiving the funds quickly.

Generally speaking, waiting until at least five days after the payment is due is best before sending out your initial reminder. This will give them sufficient time to receive the invoice and pay without feeling rushed or panicked.

From there, depending on the account's delinquency, you should send further reminders every few days until you receive the money.

You can also send payment reminder emails in set intervals before the due date. These serve as gentle reminders so customers remember to pay on time and not risk any late fees.
How to Write an Overdue Payment Email
Acknowledge the Delay: Start the email by acknowledging that payment is overdue, but with a compassionate and understanding tone. This conveys to the customer that you understand their situation rather than coming off as harsh or judgmental.
Provide Information on Payment Options: Clarify payment options, such as online payments, wire transfers, and so on. Ensure to include all the details needed to complete the transaction.
Outline Repercussions of Late Payments: Explain in detail what will happen if the payment isn't made within the set time frame. For example, it could result in additional fees, penalties, or interest, which can be costly for the recipient.
Express Gratitude: After outlining the consequences of not paying on time, thank the customer for their prompt attention.
Close Politely: Lastly, close the letter and add any other necessary contact information so they can reach out if they have further questions.
Tips for Writing a Professional Overdue Payment Email
Help clients access their invoices.
Attach a PDF of the customer's invoice or provide a direct link to view the bill on your website if possible. This will help them get all the necessary information and settle the bill more quickly.
Include an invoice number in every message.
Including an invoice number in each email helps customers keep track of payments and ensures accuracy in record-keeping. It also allows customers to look up specific details about their payment history.
Indicate important dates.
Specifying due dates, late fees, and any other pertinent deadlines will let customers know what is expected of them. This clarity eliminates miscommunication and makes repayment more effortless and efficient.
Be clear and concise.
Get straight to the point, so your customer doesn't spend too much time looking through confusing content. Use understandable yet still professional language. This will give your client confidence that their payment is being appropriately managed.
Don't overwhelm your customers.
Focus on one overdue payment at a time, and don't bombard them with too many requests for money. Your goal should be politely reminding them of their dues without putting excessive pressure on them. Pressuring them could make things worse.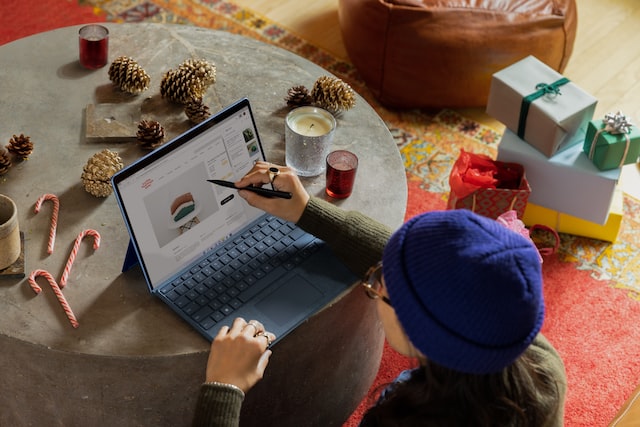 Overdue Payment Email Sample Template
Sample 1
Dear [Name],

I hope this message finds you well. I am writing regarding the overdue payment for [Invoice Number]. The due date for this invoice was [payment date], and unfortunately, it has not been paid yet.

I would appreciate you settling the payment soon. You can make payment via [payment_methods]. Please let me know when you have paid so I may check and update our records.

I thank you in advance for your cooperation. Should you have any questions, please do not hesitate to reach out.

Yours sincerely,

[Name]
Sample 2
Dear [Name],

I hope this email finds you well. I'm kindly reminding you that your payment for the goods and services provided on [DATE] is now overdue. The amount due was $[TOTAL AMOUNT]; we have not received it from you yet.

We would appreciate it if you paid this outstanding balance in full as soon as possible. You can do so via bank transfer, debit or credit card, or even PayPal – whatever suits you best.

Please let me know if you need help with anything else. We are more than happy to assist you!

Warm regards,

[YOUR NAME]
Sample 3
Dear [Name],

I am writing to remind you that your payment of [Amount] for invoice number [Number] is now overdue. As per our agreement, this payment was due on [Date]. I'm sure you understand the importance of meeting this obligation, and I would appreciate your prompt response in this matter.

We have enclosed all necessary bill details with this email to make it easier for you to pay without hassle. Please let us know if we can do anything to help expedite this process.

Further action may be required if this payment is not received within the next few days.

Thank you for your time and attention.

Warm regards,

[Your Name]
To Wrap Up
Crafting a professional overdue payment email can be an intimidating process. But with these tips and overdue payment email sample templates, you'll find encouraging customers to pay their dues easier.

Now go confidently and write that email. Good luck!
Explore All
Write Invoice Reminder Articles