Late payments are an all-too-common issue that many businesses and individuals face. Whether a freelancer or small business owner waiting for a client to pay their invoice, dealing with late payments can be stressful and frustrating.

One effective way to address this problem is by sending a professional and polite overdue payment request letter. The overdue payment request letter sample in this guide will help you get started.

This article provides you with some helpful tips and guidelines on how to write a late payment email that is both effective and respectful.
How businesses can address late payments through emails
One helpful solution is to master crafting an effective email for late payment invoices. To assist you in this endeavor, we have compiled three late payment email templates: a cordial reminder, a stern reminder, and a last warning.
Gentle Reminder Template (for Invoices Less Than 14 Days Overdue)
In an ideal situation, your client may only require a friendly reminder to pay. It's not uncommon for invoices to slip through the cracks of a busy accounting department. Therefore, a cordial follow-up email may be sufficient to get the ball rolling.

When sending your initial late payment email, it's crucial to maintain a courteous and considerate tone. This is to prevent any tension with the customer and motivate them to take action. Utilize this template for late payment reminders on invoices that are less than two weeks overdue:

Dear [Name],

We are contacting you regarding the payment status of invoice [Invoice Number]. As of [Due Date], the payment for this invoice is still outstanding. And we are still waiting to receive communication from you regarding any issues or delays in the payment.

We have attached a copy of the original invoice for your convenience. Please make the payment as soon as possible and let us know when we can expect to receive it. If you have any observations or concerns about this invoice, please do not hesitate to contact us.

Thank you for your attention.

Best regards,

[Name] at [Company Name]
Firm reminder (within 14 days overdue)
If the invoice is within 14 days overdue, you can use a firm and direct tone to remind the client about the unpaid invoice. It is recommended to include the essential details of the invoice, such as the invoice number, amount due, and payment terms.

Also, consider attaching a copy of the original invoice in case if misplaced or lost.
14 days Overdue Payment Request Letter Sample
Subject line: [Company Name] – Reminder of Payment – [Invoice Number]

Dear [Name],

I hope this email finds you well. I am reminding you that invoice payment [invoice number] is still outstanding. The price was due on [due date], and we are still waiting to receive the payment.

Please let us know when we can expect to receive the payment. Please find the outstanding invoice attached.

Thanks for your attention to this matter.

Best regards,

[Name]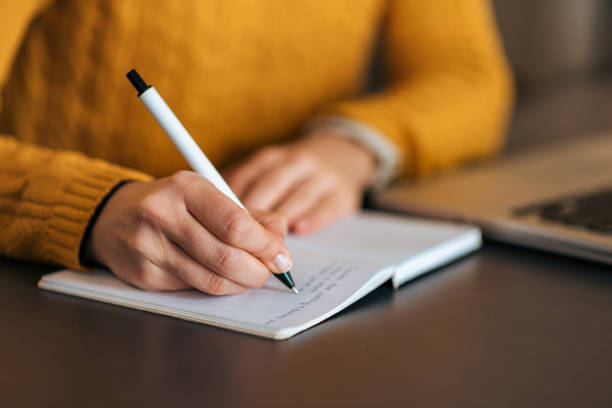 Final warning (after 30 days overdue)
When an invoice is still unpaid after 30 days, it's time to send a final warning email to the customer. This email should clearly state that it is the final notice and include a definite deadline for payment. You should also mention the potential consequences of non-payment and provide information about your debt recovery procedures.

It's important to note that you may be entitled to add late payment interest to invoices over 30 days late. Reminding the client of this fact can encourage them to make the payment. Use the following overdue payment request letter sample for a final warning when the invoice is over 30 days overdue:

Subject line: URGENT: [Company Name] – Final Warning – Overdue Payment – [Invoice Number]

Dear [Name],

This is the final warning regarding invoice [invoice number], now [number of days overdue]. Please pay the outstanding amount within ten working days. If we do not receive payment by this deadline, we will have no choice but to pursue legal action.

Please note that our invoice terms are [X] days, starting from the date of issue, and late fees of [X] percent may be applied. The invoice has exceeded the 30-day payment deadline, and an additional cost of [X] percent has been included. The updated invoice is attached for your reference.

Please acknowledge receipt of this invoice and inform us of the expected date when the invoice will be settled in full.

Thank you.

Best regards,

[Name]
What to do if late payment emails don't get through
If your emails regarding overdue payments are still waiting for a response, consider if it's worth pursuing the matter further. If you decide to proceed with debt collection, remember that the process may be lengthy. Therefore, it's recommended to take action as soon as possible.

It's essential to understand that your dispute may end up in court, which can take a long time to be resolved. To increase the chances of a favorable outcome, demonstrate that the money is owed and that the customer has ample opportunity to pay. That's why it's essential to send regular reminders to your customers before taking legal action.

Even if you win the case in court, enforcing the judgment can be challenging, and the relationship with the client may be irreversibly damaged. While this may not matter if the client is not paying, it's still worth making a final attempt to salvage the situation.
Charging late fees on overdue invoices
Imposing charges for overdue invoices can serve as an effective strategy to prompt businesses to give them higher priority. Nevertheless, such fees may also have a counterproductive effect in certain circumstances.

For instance, if a company faces cash-flow difficulties, it may need to be more capable of paying on time. While late payment fees may motivate the customer to pay you first, they may also result in losing a valuable customer.

One potential solution to this predicament is to apply late payment fees automatically and be willing to waive them to assist the customer. Nonetheless, it's crucial to convey that such a waiver is an exception and not expected to happen repeatedly. Additionally, implementing more rigorous credit control measures with that customer would be ideal.
What steps should be taken before charging late payment interest?
Before charging late payment interest, here are some steps you should take:
Review your payment terms
Make sure your payment terms are unambiguous. State the due date for payment, the consequences of late payment, and the interest rate or late payment fee that will be charged.
Contact the debtor
Before applying any late payment interest, it's essential to contact the debtor to discuss the reason for the late payment. This may help resolve any issues preventing gain and avoid the need for charging late payment interest.
Send a reminder
If the payment is still outstanding after the due date, you should send a reminder to the debtor requesting payment. This can be done by email or letter. It should include a clear statement of the amount outstanding, the due date, and the consequences of non-payment.
Consider negotiation
If the debtor is experiencing financial difficulties, you may need to negotiate a payment plan. Or a settlement agreement that considers their ability to pay.
Suggest alternative ways of payment.
When dealing with unpaid invoices, it can be beneficial to provide some flexibility by suggesting alternative payment methods. Suppose you're having difficulty getting clients to make bank transfers or send cheques promptly. Consider presenting them with a list of other payment options. Ensure to highlight these choices and encourage them to switch to a different method.

Direct Debit may be an ideal choice to propose, as it allows you to manage payments on your end. This option can also be advantageous for your customers since they won't need to remember to pay invoices. And you won't have to chase them down to do so.

If a client needs to catch up on payments, you could allow them to pay in installments. As long as they agree to set up a Direct Debit.

If the payment fails, you will receive a notification and can attempt the pay again once the client has sufficient funds.
Final Thoughts
Writing an effective overdue payment request letter can be daunting, but ensuring that you receive payment for your goods or services is essential. By following the tips suggested in this blog, you can increase the chances of receiving payment promptly.

Remember to proofread your letter carefully and follow up if you are still waiting to receive a response. With these strategies in mind, you can write a persuasive and professional overdue payment request letter to help you get paid on time.
Explore All
Write Invoice Reminder Articles