Content mapping for website ensures that every user has a consistent and better, personalized experience. It focuses on providing users at every stage of the buyer's journey with targeted and personalized content that meets their needs. This way, website visitors find exactly what they're looking for.
This guide discusses content mapping and how to develop a practical content map for your website.
What Is A Content Map?
A content map is a strategy that helps you deliver the most relevant content on time to the right people. It helps you achieve a state of optimal relevancy. While providing different users at different stages of the buying funnel with the content they need.
Content mapping assesses an individual's needs and interests, considers their buying level, and provides relevant and highly targeted content. It provides actionable information that meets the needs of the buyer.
What is Content Mapping?
Content mapping is the process of developing a content strategy that targets customers at various stages of the customer lifecycle. The components of a content map are created to address the customer's needs at a specific stage of their journey and influence them to make a purchase.
Why Is It Important?
Content mapping aims to serve visitors with the best content suited for their buying stage, creating a cohesive customer journey and personalized user experience.
It ensures that a website addresses potential pain points that serve different users at different levels of the buying funnel. Since every internet user has a different search intent and is likely looking for specific information, one content cannot satisfy all users. You must create and deliver different content that covers various topics your audience might have. That is what the process of content mapping entails.
Steps to Content Mapping for Website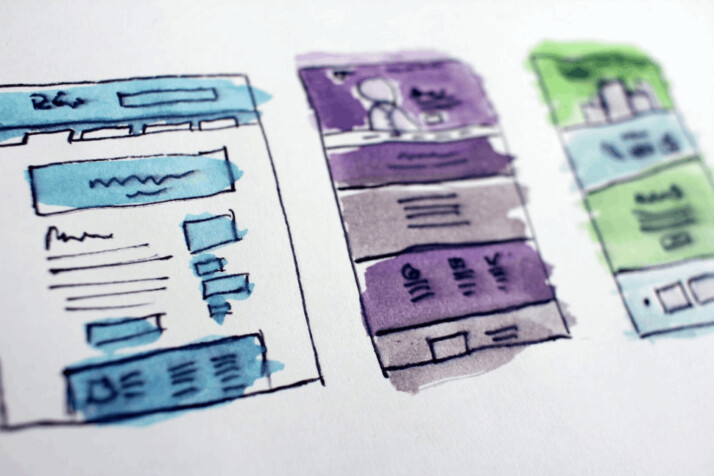 1. Identify the Buyer Persona
A buyer persona is a fictional representation of your ideal customer that can help you better understand your prospective customers. Such that you can develop content that addresses the specific needs and concerns of your audience.
Buyer persons are based on market research and data collected from existing customers through interviews and surveys. Consider your audience's demographics, interests, and concerns, and define your ideal persona.
2. Consider the customer's lifecycle stage
It's not enough to know who your ideal customer is. You need to know where they are in the buying cycle and how close they are to make a purchase. There are three basic lifecycle stages you need to consider.
Awareness: In this stage, the individual has recognized a potential concern or opportunity.
Consideration: Individuals in the consideration stage have identified and named their opportunity or problem and are now searching for a solution.
Decision: Individuals in the decision stage have defined their solution method or approach and are searching for a provider.
You can focus on particular audience groups and create content that appeals to each by fusing buyer personas with lifecycle stages.
3. Identify content that buyers of each stage are looking for
Individuals in the awareness stage are at the beginning of the buying cycle. So they'll require content that helps them become more informed about their problem.
People in the consideration stage have enough information about their problems and know there is a solution for them. Highlight how your offering could solve their problem. Let them know your solution works best and provides the most value. This will move them closer to making a purchase.
Individuals in the decision stage are closer to making a purchase. They've identified a problem and solution and are ready to take the next step. Use customer testimonials and case studies to prove that your product works and can get them the desired experience.
4. Create content map
Now that you've identified all the different types of content buyers of each stage are looking for, it's time to map out ideas. Plan out the pages and posts on your website to address the different lifecycle stages.
Helpful Website Content Mapping Tools
1. SurveyMonkey Audience
This content mapping tool helps marketers understand customer sentiment by collecting feedback via surveys sent to an audience. You can customize surveys based on specific needs, such as demographic information and product usage data.
The results will help you determine which types of content resonate with different audiences, so you can tailor future content accordingly.
2. Google Analytics
This website content mapping tool is one of the industry standards for tracking website performance. With it, you can track page views, visitor counts, bounce rates, and average time spent on each page.
You can also access real-time metrics like referral sources and the geographic location of visitors to understand better who's viewing your website and why.
Conclusion
Content mapping helps you deliver the right content to people at the right time. Every prospective customer is at a certain stage in the buying cycle and is seeking specific information.
Developing content based on buyer persona and the different life-cycle stages of the buyer will ensure that you satisfy every user on your website.
Create a content map for your website and enjoy the benefits of conversions and improved sales!
Explore All
Keyword Mapping Articles