Mapping out your keyword strategy can be an incredibly powerful way to take your marketing efforts to the next level. But with so many keyword mapping tools available, how do you know which one will best serve your needs?
In this article, we explore the benefits of keyword mapping and review the top five keyword mapping tools currently on the market. From increased visibility to optimizing content for SEO purposes, discover how these tools can turbocharge your digital marketing performance!
What Is a Keyword Mapping Tool?
A keyword mapping tool is a useful software that helps in detailed SEO-related keyword research. It is an essential component when auditing your website's SEO or constructing a relevant keyword map. Through a proper keyword map, websites can climb higher on SERP rankings–a feat achievable by conducting extensive keyword research.
An SEO keyword mapping tool can have a variety of functions. You can use a keyword mapping tool to:
Check the search volume of a particular keyword
Perform competitor analysis
Look for variations of a specific word or phrase
Study users' search intent
Benefits of Keyword Mapping
Below are some of the key benefits of keyword mapping in terms of SEO:
Improved User Experience
Keyword mapping allows website owners to better understand user intent. It lets you create content that accurately matches your search queries, providing a more comprehensive answer and improved user experience.
Relevancy of Content
It's important to identify which keywords are most important to users. It can help ensure that website content is focused on the right topics and stays up-to-date with relevant information.
Increased Organic Traffic
When properly mapped, strategic use of keywords helps improve visibility in SERP rankings, resulting in increased organic traffic from targeted audiences.
Optimized Page Structure
With keyword mapping, website owners can identify how pages should be organized for maximum SEO potential. This includes optimizing page titles, descriptions, headings, URLs, and other elements to draw attention from search engine bots.
Targeted Content Creation
Keyword mapping provides valuable insights into the questions being asked by searchers. It allows website owners to craft content around specific terms or phrases to capture higher volumes of searches.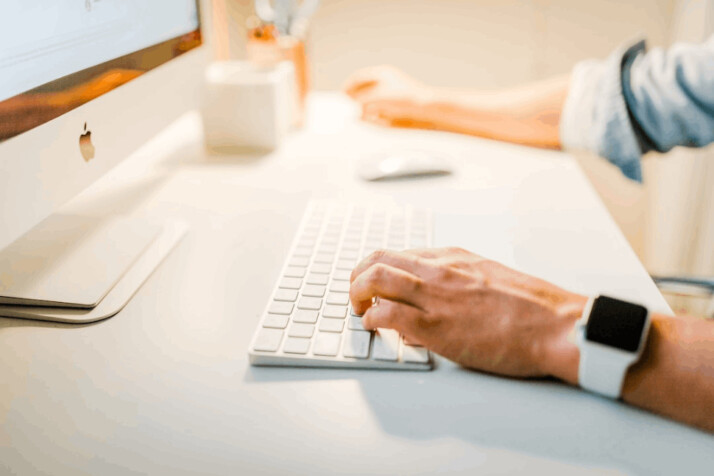 5 Best Keyword Mapping Tools
Knowing how to effectively keyword map your website will allow you to optimize your pages to better target your audience. These mapping tools ensure you successfully implement these strategies most efficiently and effectively.
Below are the five effective keyword mapping tools that you can use to boost your organic search engine ranking.
Ahrefs
Ahrefs is an incredibly powerful SEO keyword research tool for professionals and amateurs alike. Its comprehensive suite of features allows users to quickly and accurately identify, track and monitor high-ranking search terms. With easy-to-navigate dashboards and a free version of their Webmaster Tools, it's quick and simple to perform your keyword analysis and competitor research.
Things You'll Get:
Extensive tools for SEO audits
Competitor analysis to keep track of their rankings
Content Explorer to research what competitors are creating
Powerful Keyword Explorer for research
Rank Tracker to monitor your website performance
Articles, videos, and SEO courses as free training resources
In short, Ahrefs is a highly sophisticated yet intuitively designed keyword mapping tool, offering everything one needs to improve their SEO performance.
SEMrush
SEMrush is a powerful keyword mapping tool that allows experienced users to navigate vast search engine landscapes effectively. It offers an efficient yet uncomplicated analysis of complex data with its user-friendly interface and intuitive dashboard.
SEMrush is not only a robust keyword research tool, but it also aids in website SEO optimization. With its multi-faceted dashboard and array of features, you can maximize your success with keyword mapping.
Things You'll Get:
On-page SEO tools to improve keyword placement on your website
Tools for keyword research and SEO audits
Rank tracking to keep track of your website.
Both local and global SEO data to monitor the popularity of various key phrases
A Keyword Gap tool to compare your site with competitor's and find SEO gaps in your keyword strategy
All told, SEMrush offers an indispensable suite of tools to help organizations enhance their keyword mapping and grow their online presence.
Moz
Moz is a powerful keyword-mapping tool that houses a suite of SEO products, ideal for anyone from beginners to experienced professionals.
Its utilities provide an encompassing approach to keyword research and mapping that is both effective and accessible. Unlike Ahrefs or SEMrush, the solutions offered by Moz can be tailored to meet the need of any organization.
Things You'll Get:
SEO audit tools to assess website performance
The ability to research keywords for your sitemap
Rank tracking tool to monitor progression over time
Advanced Keyword analysis tools featuring competitor analysis, keyword difficulty, and more
Metrics and lists of words/phrases to optimize keyword mapping strategy
On-page optimization utilities to adjust web pages and improve online visibility
Overall, Moz offers a comprehensive SEO solution equipped with practical keyword-mapping tools. Whether you're an individual entrepreneur or a multi-faceted corporate entity, Moz's flexible scalability makes it an ideal choice for any size of business.
AudienceKey
AudienceKey is a powerful, cloud-based keyword mapping tool to create an effective content marketing strategy system. This tool describes itself as "iterative mapping" and crafts content briefs for customers. It also generates spreadsheet-style keyword lists, which enable them to sort, label, and allocate specific keywords across their sitemap.
Furthermore, AudienceKey simplifies the process of organizing and clustering related keywords. Thus, it ensures keyword mapping for your site and offers an effective way to refine your SEO content marketing strategies.
Things You'll Get:
Collaboration tools to share keyword mapping among team members
Filters designed exclusively for keyword mapping
Ability to bulk-update elements of your keyword mapping
Bulk-import and quick-add tools make integrating existing lists convenient and efficient.
Keyword rank tracking and automatic data integration
Overall, AudienceKey is an invaluable tool for any digital marketer looking to gain valuable insight into their customers' interests and motivations.
SE Ranking
SE Ranking is an all-encompassing powerhouse of a tool for both SEO and social media. It provides in-depth research capabilities for SEO and PPC alongside comprehensive website auditing, on-page optimization methods, marketing objectives, and more.
B2B marketers who provide SEO services and website owners looking to get their sites ready for search engine crawling will find great value here. Even if you don't already have social media scheduling tools in your toolbox, SE Ranking also provides post-scheduling abilities and analytics insights.
Things You'll Get:
Powerful keyword research tools for effortless organization
Search volume and competitor keyword analysis tool
Detailed SEO reporting tools and website audit capabilities
Real-time webpage monitoring to get alerts instantly
White labeling option for branding your own SEO service.
All in all, SE Ranking offers unparalleled power and versatility, making it an ideal tool for your content mapping strategy.
Conclusion
Keyword mapping tools can be an invaluable asset in helping you maximize your website's potential. These powerful tools save time and effort.
They also provide detailed insights into the words used on your website and which ones are working best for you. With the five keyword mapping tools, you'll be well on your way to driving more traffic to your website and increasing search engine optimization!
Explore All
Keyword Mapping Articles