An SEO content plan is a keystone to your content marketing success. Developing and executing a solid SEO plan for your business will help you organize your website to satisfy the search intent of your audiences. With an SEO content plan in place, your content marketing campaign will perform better, and you will rank higher in SERPs.
Achieving organic search visibility does not happen overnight – it requires creative planning and consistent execution. Driving meaningful traffic to your site and generating quality leads requires detailed research, thorough planning, and a thoughtful SEO content plan. Understanding your prospects' search intent is vital to any effective SEO plan.
This guide discusses an SEO content plan and how you can create one that aligns with your content marketing goals.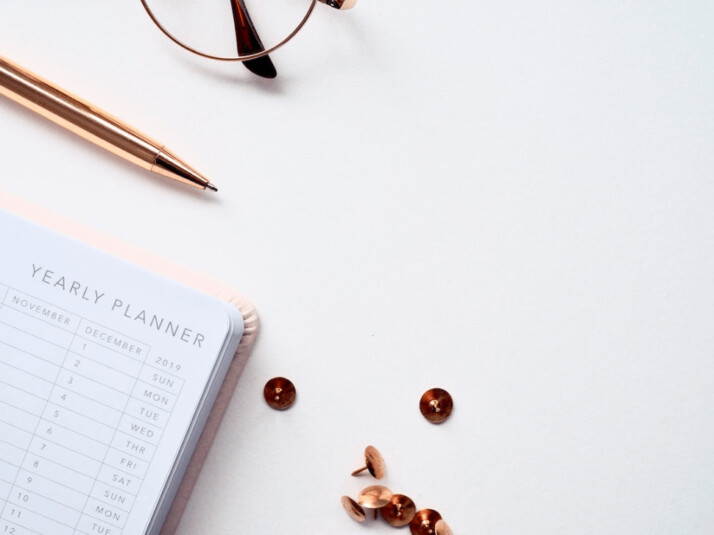 What Is an SEO Content Plan?
An SEO content plan focuses on arranging a website's content by topic to satisfy visitors' intent. Content planning involves the creation, delivery, and governance of website content. It makes websites more search engine friendly and improves their chances of ranking higher in SERPs.
When you create and maintain an appropriate content strategy, you increase traffic to your website and position it as an authority within your industry.
Developing content that satisfies users' intent is top-of-mind for SEO professionals and marketers that want to achieve the best search results. Keyword research alone has now become insufficient in driving content strategy.
SEO practices have evolved and now involve several other components, including keyword and topic clusters that improve organic search engine rankings. Shifting focus away from keywords and implementing a better SEO approach has become a critical success factor in the search engine arena.
An SEO-driven content plan is the best way to separate your brand from the pack and get your customers' attention. It helps you stay on track while ensuring you satisfy the search intent of your audiences.
Without proper planning and execution, your content will be lost in the web jungle. Search engines will have a tough time indexing your site, identifying your authority zone, and ranking your site pages if your content is unorganized.
Pillars of Search Engine Optimization
Search engine optimization is the process of improving the traffic to a website or page. It is about building the best possible experience for your users and increasing traffic, rankings, leads, and conversions.
An SEO plan focuses on organizing the content on a website to help search engines understand your authority area and rank your site pages. Content planning helps to organize information in a user- and search-engine-friendly way.
Understanding the pillars of SEO can benefit your SEO content plan. The four pillars to focus on when developing a content plan are as follows:
1. Technical SEO
This SEO pillar focuses on a website's technical set-up or backend architecture, like site code. Google cares about the technical set-up of a website like it does for the content, so this is important for rankings. Technical SEO involves building and developing friendly, responsive websites that perform well on different browsers.
As a website owner, you should pay attention to crawlability, mobile optimization, indexability, quick page loading speeds, and content structure. These elements can impact your rankings significantly.
2. Content
The content is a crucial aspect of the SEO plan. This is what the search engine algorithm uses to determine the value of your website. The more organized and relevant your content is, the better your site's chances of ranking high in the search engine results pages.
Your content must provide relevant, accurate answers to searcher's queries. It must satisfy their needs and be appropriately optimized.
3. on-Page SEO
On-page SEO focuses on the website content and ways to optimize them to boost ranking for target keywords. Keep your website content well-structured and optimized for keywords.
Use simple, descriptive URLs, and conduct keyword research to target your audience. Also, include meta descriptions, incorporate keywords into your headings or page titles, insert strong CTAs, and include local keywords.
4. Off-Page SEO
Off-page SEO focuses on establishing site authority through links directed to the website from other sites. Links directing users from highly reputable websites to yours help to establish your authority with visitors and build trust with search engine algorithms.
Integrating a solid backlinking strategy into your SEO content plan can improve your optimization. Ensure that your content is of high quality and can capture the attention of reputable websites.
Understanding Mobile SEO Plan
Mobile SEO is a vital aspect of SEO planning. Mobile optimization means ensuring your site and content are accessible on mobile devices so that users can have the same experience as desktop browsers.
Google practices mobile-first indexing, which makes mobile optimization important. Search engine algorithms use the mobile version of your site when it comes to indexing and ranking pages for SERPs. Without proper mobile optimization, your SEO plan will suffer. Essential considerations for mobile SEO include producing high-quality content, monitoring page speed, responsive site design, and local SEO.
How to Create a Winning SEO Content Plan
1. Identify Your Target Audience
SEO involves providing users with a positive experience and delivering the most relevant search results possible. The first step towards creating content that resonates with your audience is identifying your audience! You can achieve this through the following.
Study Your Current Customers
You can figure out who your potential prospects are by identifying key characteristics of your present customers. Observe quantitative and qualitative data, including age, gender, purchase behavior, and web engagement, as they can paint a picture of your prospective customer.
Check Out Your Competitors' Customers
Look at your competitor's social media accounts, customer reviews, and blog comments to discover the kind of people engaging with them. Identify satisfied customers and find out what they like. Do the same for the disgruntled customers. Reviews and ratings are a great way to understand your customers' pain points. Learning from businesses like yours and improving on their weaknesses will give you an edge over your competitors.
Analyze Your Offerings and How You're Perceived
What products and services do you offer? How can they benefit your prospects? Survey your current customers to understand what they like about your offerings. This will help you learn what your audience thinks about your product and give you insights on what to improve. As a result, you can create products and services that satisfy the customers' requirements better.
2. Define Your Topic Area
Once you identify your audience and what they'll like to learn from you, brainstorm ideas for topic areas. What do you want your website to rank for? What core area will you like to be known as an expert in? These questions will guide you in selecting your topic area.
Identifying your topic area is crucial for discovering narrower subjects your audience need information on.
3. Build a Keyword List
Now that you've identified your audience and the website's focus area, it's time to uncover the keywords and phrases your audience uses while searching. Conduct keyword research to discover terms similar to your topic area that your audience is searching for. Also, check out the keywords your competitors are ranking for.
Keyword research tools can help you quickly uncover related keywords searchers type into Google to find products like yours. Enter your core topic into one such tool and get a list of keyword ideas. Analyze SEO metrics like search volume and competition to determine the best keywords to target.
Another way to discover what your audiences are searching for is to search for your broad term in Google. And then, check the "People Also Ask" and "Related Searches" sections in the SERPs.
4. Assign Keyword Lists Into Clusters
Group keyword lists into clusters by search intent. Optimize each cluster for a core keyword and put 4-5 terms targeting similar intent into a group. You may use the INK content planner to easily group keywords into clusters.
5. Create Pillar Pages for the Keyword Clusters
Create a pillar page for each cluster. The pillar page is a piece of content that provides a broad overview of the core keyword and links out to content on subtopics. The pillar page for each cluster should cover all aspects of a general topic and include paragraphs introducing each cluster page. Pillar pages you create should include links to cluster pages that cover specific sections of the pillar pages in detail.
6. Create Cluster Pages Around the Pillar Pages
Cluster pages provide more in-depth information on sections of the core topic. They cover subtopics in detail and focus on satisfying more specific search intents. Create blog posts that target questions, subtopics, and longer-tail keywords related to the core keywords. Include internal links that lead back to the appropriate pillar page. A piece of pillar content targeting a broad topic, linked to several related but narrowly-focused cluster pages, makes up a topic cluster.
7. Optimize Your Content
Use focus keywords in your H1 and H2s and meta descriptions. Google will use these to rank your page.
Avoid using long-tail keywords more than three times throughout your content. Too many keyword occurrences can be a red flag to search engines.
Use interlinking action properly. Link cluster pages to pillar pages and vice versa. By connecting both pages, you tell Google that a relationship exists between the long-tail keyword and the core topic you're trying to rank for.
8. Create a Consistent Publishing Schedule
Be consistent and ensure you put out content regularly. All the blog posts you create don't need to belong to a topic cluster. You can write about other topics your customers are interested in to build authority with search engine algorithms.
Study your audience and find out search queries to which they'll like to find answers. Creating a content plan can help you stay focused on your goals.
9. Create a Link-Building Strategy
Link-building is the process of attracting backlinks to your website from other sources on the web. Highly reputable websites that link back to your content significantly impact your search engine ranking potential. Take some time to brainstorm ways to attract inbound links.
You might begin by sharing your links with small businesses. You can also reach out to other blogs for guest blogging opportunities to link back to your website.
10. Measure and Track Your Content's Success
SEO content planning takes a lot of time and effort, and it's essential to know if your strategy is working or not. Track relevant metrics and measure the performance of your SEO efforts. Conversions, ROI, and rankings on SERPs can help you gauge your success and identify possible areas for improvement.
Final Words
Your content plan is the blueprint for successful SEO efforts. An SEO content plan focuses on organizing your website's content to satisfy visitors' intent.
A well-crafted content plan will keep your focus on the little things that matter while taking advantage of the most critical aspects. Excellent content planning will make your website more search engine friendly and improve its chances of ranking higher in SERPs.
A solid plan will make your SEO efforts more impactful, focused, and sustainable. Your audience will find the information they need on your websites and always return for more. You can create a winning SEO content plan by following the ten simple steps in this guide.
Explore All
Content Planner Articles