With the advancement of new technologies, consumers are more prepared than ever to buy products from the Internet. Google and Amazon have made it easier for people to find and purchase products without visiting physical stores.
Consumers looking to find more information about a product before they make a purchase have a commercial search intent.
These consumers want to purchase a product or service but are unsure which solution is the best for them. They want to compare brands, features, benefits, and prices of similar products before making a purchase. This guide discusses commercial search intent, the keyword classes, and why it matters.
What Is Commercial Search Intent?
Search intent is the "why" behind a search. It is the objective or reason behind a user's query on a search engine. Everyone uses the Internet for a reason: to find information, find a place, product, or service. The purpose for which a person begins a search is search intent.
Commercial search intent suggests that the user's end goal is to make a purchase. The user wants a particular product or service but hasn't yet decided which solution is right for them. A user with commercial intent is looking to investigate brands and compare them by quality, price, and other decision-influencing factors. Searchers are most likely looking for comparisons, product reviews, free offers, special rates, and discounts.
Since there are several similar products online, consumers want to ensure they purchase the best product. Commercial intent searchers are still researching the product; they seek to find a list of similar products to make an informed decision.
What Are Commercial Intent Keywords?
Commercial intent keywords are those entered into search engines by users looking to educate themselves about a product before they make a purchase. These keywords often include modifiers like "best, vs., top, review, cheapest."
Commercial searchers seek information about a particular product or service to make an informed decision. The searcher is interested in a specific product or service but wants to compare options before making a decision. The Search Engine Result pages display product reviews, rankings, and comparisons.
Commercial keywords reveal a searcher's intention to take a commercial activity instantly or in the future. Marketers can leverage them to convert a prospect into a buying customer.
Examples of commercial keywords are:
Best phones to buy.
Hp laptop reviews
Top camera brands
Classes of Commercial Intent Keywords
Commercial intent keywords can be grouped into five main classes:
1. Product Keywords
Product keywords are product or brand-specific keywords. These words are used by people who already know about the brand or product but want more information about them.
For instance, someone searching for "affordable iPhones" has already decided to buy an iPhone. They're just looking for one that is within their price range. A user may type "Nike" in the search engine box to learn more about the brand.
Product keywords include modifiers like comparison, affordable, cheapest, best, top, review, and vs.
Examples of product keywords are:
Review of iPhone 14
The Best camera phone 2022
Top 10 android phones
Branded searches (Toshiba)
Specific product (MacBook Pro)
Product category (sports wears)
Cheap shoes for men
Affordable electric cars
Depending on your business, some of these keywords may be more valuable than others. Branded and product-specific keywords are competitive but convert well.
It may seem like people using "comparison" and "review" keywords are less likely to initiate a purchase. But these keywords can convert highly since the purchase intent is still there.
2. Buy Now Keywords
These are keywords specifically targeting a transaction. The sentiment for this type of keyword is to buy or make an immediate purchase. Searchers are ready to make a purchase; they probably have their credit cards in hand. Some of them have decided to purchase but want an enticing offer.
"Buy now" keywords include the words:
Buy
Order
Discount(s)
Deal(s)
Coupon(s) and
Free shipping.
"Buy now" keywords are highly converting keywords. "Buy" and "order" keywords are the most powerful on the list. They indicate that the prospect needs what you have and is ready to exchange cash for your product. The others are still highly potent but suggest that the prospect seeks a unique incentive to your offer.
3. Local Commercial Intent Keywords
Some keywords have both local and commercial intent. Marketers can leverage such keywords in Google Ads, Google local services ads, and local SEO. Local commercial intent keywords include:
Near me
Open now
[Product/service name] + location
4. Informational Keywords
Informational keywords are long-tail keywords that focus on finding information about specific topics. Searchers commonly use informational keywords to find actionable advice — regardless of whether they use the product. These keywords don't convert well but cannot be ignored because they make up the majority of keywords people search for.
Information Keywords include words like:
Ways to
Where to
How to
The Best way to
I need to
Tips
Strategies
You can leverage informational keywords by creating content around keywords with high search volume and low competition, which will attract traffic to your website. By targeting keywords that matter most to your visitors, you increase their chances of returning and signing up for your email list. This way, you'll be the first they think about when they're ready to make a purchase.
5. Tire-Kicker Keywords
Tire-kicker keywords are used by users who have no intention of spending their money to obtain something valuable. Searchers are unlikely to convert now or in the future, even if they need your product or service.
Tire-kicker keywords include words like:
Free
Download free
… for free
Changing the terms in tire-kicker keywords can turn them into 'buy now' keywords. For instance, the keyword "download games for PC free" can become a high-converting keyword when it's changed to "buy games for PC online."
Why Do Commercial Intent Keywords Matter?
Commercial-focused searchers aim to learn more about a brand, product, or service to make a purchase. Commercial intent keywords are relevant to the consumer's shopping needs. They're used for information-seeking activities that lead to an instant or future purchase.
Commercial intent searchers have the idea of "getting more information to make an informed decision." Targeting commercial intent keywords can lead to a massive improvement in click-through rates and, ultimately, conversions.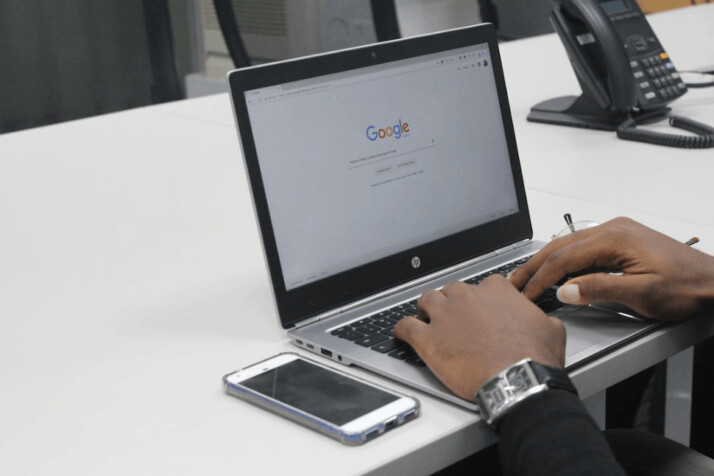 Final Thoughts
A user with a commercial intent wants a specific product or service but is unsure which solution is the best for them. Commercial searchers investigate different brands, compare similar products, and learn about product offers.
Commercial search intent keywords are highly-converting and incredibly important for businesses trying to generate more sales. They target audiences currently in the market for a product with a high chance of buying. With this understanding and insight, you can begin to master the art of creating a successful commercial keyword strategy for your brand.
Explore All
SEO Search Intent Articles