The most common search term of 2022 in the U.S. is "Facebook," followed closely by "YouTube," "Amazon," and "weather." Search terms, search engines, and marketing are all foundational concepts in digital marketing.
How do these components fit into the SEO system, and why do marketers and keyword researchers obsess over them?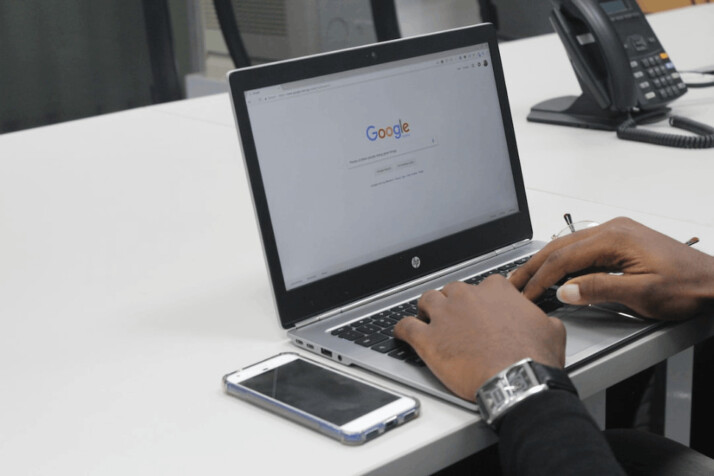 This article will cover search queries, their importance, and ways you can find the most common search terms. But first, allow us to paint a background with the list below:
List of Recently Trending Search Terms
Raiders
Rex Orange County
Saints
World Mental Health Day 2022
Derek Carr
Davante Adams
Manchester United
Lamar Jackson
Lakers
Darren Waller
What is a Search Term?
A search term refers to the words and phrases a user types into a search engine. They provide a basis for the results a search engine must present to users. Search terms are different from keywords in that the former is a user's input, while the latter is the result of research.
Why are Keywords Important in SEO?
Search marketers use search terms to target different audiences for their keyword-based advertising.
Keywords are the basis for targeted content. They give content marketers a foundation for their topical focus. They make it easy for search engines to identify content relevant to a user's search terms. The search engine then rewards content that targets matching keywords by ranking them higher on SERPs.
The rationale behind this is to provide a good user experience. Search engines like Google provide users with helpful information that satisfies search intent. This encourages continued patronage of the platform and cements its market position.
The fact that Google handles over 90% of global search queries is enough to see why they deem user experience paramount.
How Do Search Engines Work?
When a user types in a search query such as "Bitcoin dominance," the SERPs display articles that explain its concept. Keyword research is all about reverse engineering this process. Marketers find a keyword to rank for and create and optimize content to target that particular keyword.
When the search engine finds content relevant, full of authority, and valuable to users, it ranks it higher on SERPs. This is far more valuable than it sounds. The first three Google search results get around 54.4% of all clicks.
So, if marketers want to rank for the keyword "Bitcoin dominance," they must create content matching those search terms. Most marketers also target keyword variations to boost their rankings.
The Relevance of Search Trends
A search term becomes a trend when it attracts a high search volume. This means that many people are searching for that particular topic. In marketing, it simply means that it's a popular search term and, therefore, an excellent opportunity to generate traffic for your business.
Understanding the most searched keywords is vital to marketers because it helps them identify trends and use them to extend their reach.
You can filter search trends by parameters such as:
Locale
Time (Days, Weeks, Months, Years)
Category
Region
Search trends are a good starting point if you're trying to determine which keywords to rank for. They usually correspond to current events. This is evident when looking at the list provided earlier.
The Las Vegas Raiders just concluded their game with the Kansas City Chiefs, while a Tweet from Davante Adams is currently trending. October 10, 2022, is this year's World Mental Health Day.
You can use trending topics as a basis for your content to capture some of the traffic currently flowing through search engines. They come in handy when determining which keywords to tackle for a certain period and how to advance in ranking.
For example, since the search term "Raiders" is currently trending, you can use a keyword clustering tool to find related article ideas.
Once you've mapped out your content strategy, make sure that the articles you write satisfy Google's three most important ranking factors:
Relevance – is your article related to the keyword?
Authority – does your article provide reliable information?
User Satisfaction – does your content fulfill search intent?
How to Identify the Most Common Search Term
Identifying the most popular search terms doesn't always need to be a complex task. This data is easily accessible, and there are even free clustering tools. Knowing your options will allow you to select the best approach depending on your budget and particular needs.
Through Google Trends
The easiest way to spot trending search terms is to look through the Google Trends site. It allows you to filter search activity into several categories with extensive stats, including search volume and regional interest index.
By using Google Autocomplete
Google Autocomplete is a search engine feature that generates predictions based on the search terms you've already typed on the search bar. The Google search bar gives users suggestions as they type their search query. Google Autocomplete considers a user's location and other factors when making its predictions.
You can ask a question and see which suggestions will pop up. For instance:
To combat text scams, a new law in the Philippines requires constituents to register their sim cards within 180 days. A partial search term of "how to" will yield "how to register sim card" as its top suggestion.
These suggestions will likely change depending on the data Google gathered from a particular user.
By Checking Your Website Analytics Service
All website hosting providers and social media platforms provide users with analytics tools. These tools provide owners with information on the most popular terms used to find their page.
Ideally, you'll want to target your page's most common search term to make the most of any potential marketing efforts.
In Summary
Every keyword researcher must master the fundamental skill of finding the most common search term. It's a simple way to create a content strategy, and it's vital if you want to capture the most search traffic possible.
The three ways to identify search trends are through:
Google Trends
Google Autocomplete
Analytics Tools
Trending search terms represent keywords with a higher number of search queries. They are a good starting point for your content strategy. You can also apply this principle by identifying the most searched terms used to find your pages and targeting their variations.
The most searched terms can serve as the primary basis for your keyword clustering, mainly because there is a clear interest in these topics.
We hope this comprehensive guide made these concepts clearer. You can also check out this guide on search intent for a better grasp of the overall subject.
Explore All
SEO Search Intent Articles