A business needs to target specific audiences when it makes a product or service. Sometimes this means creating subcategories with specific keywords taken into consideration.
The best keyword clustering tools create topic clusters for massive data sets of keywords. These topics are then used to build subcategories for one's product or service.
This article lists the finest keyword clustering tools to help website owners learn how to target niches and increase their traffic broadly.
What Is Keyword Clustering?
Keyword clustering organizes related words and phrases into logical groupings, enabling quick retrieval of information when needed.
This can be helpful for search engine optimization (SEO) because it lets you target keywords more precisely and makes search results more relevant.
The clusters are formed by analyzing semantic relationships between keywords, such as synonyms or antonyms, to create groups with similar content. Additionally, keyword clustering can be used to organize online conversations, allowing users to find relevant topics within a discussion quickly.
Why Does Keyword Clustering Matter?
Keyword clustering in SEO is essential to optimizing a website's content for search engine algorithms. It helps to identify related topics and keywords that can be used together to maximize web page visibility within search results.
Keyword clustering involves grouping similar words or phrases into distinct clusters. It allows marketers to understand user intent better and create content that will more effectively target their audience.
This practice also makes optimizing content around specific topics easier, improving organic rankings and driving more qualified website traffic. Ultimately, keyword clustering helps ensure your site has the best chance of reaching its full potential with search engines.
How Do Keyword Clustering Tools Work?
The majority of keyword grouping tools will employ one of two primary strategies while doing the task. The most popular approach uses NLP (natural language processing) to classify keywords according to their meaning. It's common for NLP output to be effective at recognizing keywords at the silo level rather than the article level.
The search engine results page (SERP) data is used by various applications to get a more detailed view of keyword groups. Using real-time search engine results data, you can spot overlapping terms and URL usage.
In frequent duplication between keywords and URLs, it is feasible to classify them according to their associations in search engine result pages. In most cases, this strategy is a more precise indicator of the effectiveness of a particular set of keywords.
9 Best Keyword Clustering Tools to Build Topic Clusters
Online searching is much more popular than it was a few years ago. Companies need to get ahead of the competition by developing educated and intelligent keywords before it becomes too late. Here are five must-have keyword clustering tools.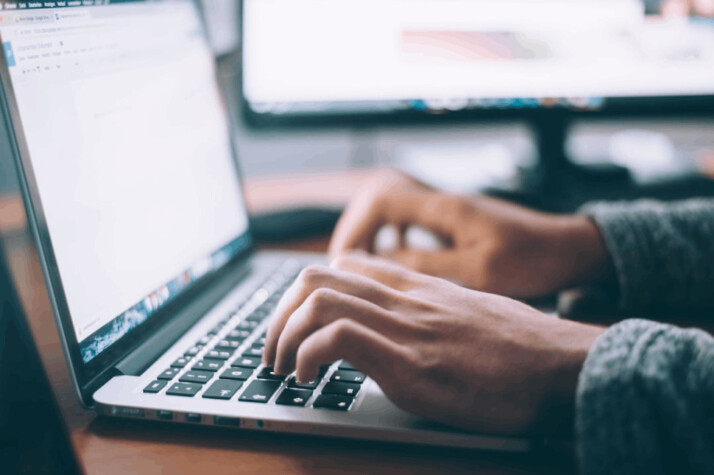 1. Frase.io
Another AI writing assistant, Frase, speeds up the process of producing high-quality articles. The online education platforms Coursera, Career Karma, and Talk Space are among its clientele.
Frase's primary goal is to take a single keyword and fast generate a high-quality draft. Enter the broad keyword you wish to pursue, and Frase will conduct the necessary research. It groups keywords and semantics once the AI software generates the brief.
Frase is the quickest AI writing assistance that takes topic clusters into account. It is possible to create optimized content briefs in 6 seconds. Check out Frase if you're searching for a complete tool that will shorten your content workflow in half.
2. Keyword Cupid
Keyword Cupid is a much sought-after keyword clustering tool. The program facilitates content silo construction from extensive data inputs (i.e., keywords). In Keyword Cupid, you can reverse-engineer Google's Knowledge graph in real time by using neural network models. Reviews have indicated that this bold statement is accurate.
The mind map feature is handy because visual representations of information are always easier to grasp. Keyword Cupid is an excellent choice if you need a keyword research and clustering tool that uses machine learning to generate accurate results.
3. Key Clusters
This tool generates minute-long topic clusters from live Google SERP data with the help of Key Clusters. It's easy to use and accurate.
Using a file exported from your keyword research tools like Ahrefs or SEMrush, you may perform batch analysis similarly. After correctly grouping keywords into clusters, Key Clusters generates an easily digestible Excel file. Making timely and pertinent material is a breeze from here on out.
It's hardly surprising that Key Clusters has a perfect rating on Capterra, considering its low cost. They use a credit system where you add money to your account as needed. It makes no sense that the other tools only provide monthly subscriptions. Typically, SEOs would run many keywords all at once before moving on to the content-writing process.
4. SE Ranking
Regarding keyword research, SE Ranking is one of the best all-around SEO tools out there. The "Keyword Grouper," a clustering tool, is one of the main features. Since it aids in keyword segmentation and SEO architecture planning, it's a wonderful place to begin within the software.
Furthermore, the Keyword Grouper tool suggests alternative keyword choices via semantic suggestions, synonyms, and related terms. You can create the single most in-depth content that caters to the same user purpose. This is one of the most powerful features and a significant reason why SE Ranking made the cut.
5. Zenbrief
Zenbrief is an artificial intelligence (AI) writing tool to speed up the process of creating high-quality material. It studies your competitors using the same natural language processing (NLP) that Google does. Reliable suggestions for enhancements are available here.
Because it's a bonus feature that doesn't cost anything, this keyword clustering tool ranks highly. The clustering tool is activated after you copy and paste your keywords into a designated text box. It separates data into easily digestible clusters and granular subsets.
6. Contadu
Contadu is a SaaS tool that offers natural language processing (NLP) suggestions to enhance your content. It also entails the use of suggested keywords with a semantic meaning.
Although there isn't a specialized keyword clustering tool in the suite, two are available at no cost. The first is a tool called a "keyword mixer," which displays numerous permutations of a given keyword (best, new, top, etc.). The second is a program that helps you organize and cluster related keywords. Quickness is a hallmark of the keyword clustering utility.
7. Keyword Insights
Keyword Insights is an automated system for analyzing material and generating keyword clusters. The two together make a lot of sense for optimal content creation.
The AI briefing tool makes it easy to create an outline; just upload your keywords, and it will automatically categorize them. You don't have to waste a ton of time on activities like keyword research, competitor analysis, and content rewriting.
Unique among similar programs, Keyword Insights provides a "done for you" alternative that guarantees top-notch results. With Keyword Insight, you can pay only for the features and keyword size you actually use.
8. Surfer SEO
The AI writing and SEO tool Surfer SEO is among the most cutting-edge and widely used. Compared to the other options on this list, the keyword clustering tool is head and shoulders above the competition.
The program advises adding semantics to the groupings it creates based on keyword volume and complexity. You can now begin creating material with a higher possibility of being ranked. The Essential Plan is adequate if you only need the keyword clustering tool.
9. Cluster AI
The time spent on keyword research can be cut by as much as 90% with the help of the robust Cluster AI tool. The software is bundled with other products for content distribution, such as the Workello and the Content Operations Framework.
Cluster AI takes care of everything after you connect your keyword research tool (such as Ahrefs, MOZ, Search Console, etc.).
Final Words
Keyword clustering is essential in various industries, including advertising, search engine optimization, and product management.
Regarding keyword outsourcing, it can be appropriate to outsource to one of the best keyword clustering tools mentioned above. These tools allow you to identify the best terms to give you insight into the search engine ranking.
Explore All
Topic Clusters Articles