You may be doing all the SEO tactics correctly. Writing valuable content, top-notch technical SEO, great meta descriptions, etc. Unfortunately, this doesn't guarantee that you will rank high in SERPs.
The competition to rank on Google's first page is intense and filled with twists and tricks. One of the dominant twists is content clusters. What does content cluster mean? And are there great examples of content clusters for better perspective?
Keep reading for answers to these questions. In this post, we'll discuss the importance of content clusters and how to ride on its raging waves to rank on Google.
What Is Content Clusters?
The revolution of SEO has yet ushered us into an era of content clusters. Optimizing your content for one keyword won't cut it anymore; that's where topic clusters come in.
Similar to a hub-and-spoke model structure, content clusters refer to a group of high-quality content focused on an extensive subject area. They are topically related content, interlinked to explain a subject and improve ranking.
Whether you call them content hubs, topic clusters, or pillar pages, they all mean the same thing and serve the same purpose.
A typical content hub has three core components:
A pillar page that focuses on a broad topic and primary keyword
The cluster pages seeking to cover the subtopics and related keywords exhaustively
And the internal links that connects all the pages.
Get these right, and you'd have well-structured content clusters.
Why Do Content Clusters Matter In SEO?
The dynamic nature inherent in a typical Google user makes it difficult to predict search intent accurately. People often use various phrases and words while searching for the same topic on Google. This makes it almost impossible to pinpoint the exact intent of each user.
For instance, someone may search "project management" to complete a class assignment. Another user might search the same term because they are interested in starting a career as a project manager.
That's the dilemma SEOs may experience in a bid to rank on Google. But content clusters solve this complication.
For example, to rank for project management, you can create several content clusters to cover as many search intents as possible. That way, your webpage would cater to students seeking academic information and young graduates seeking a career switch.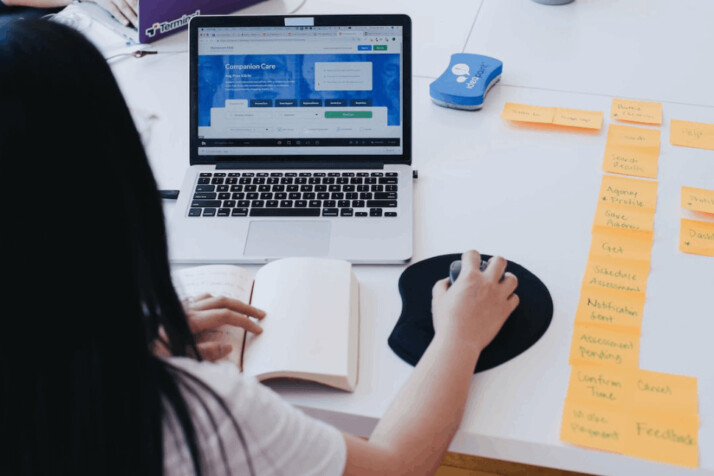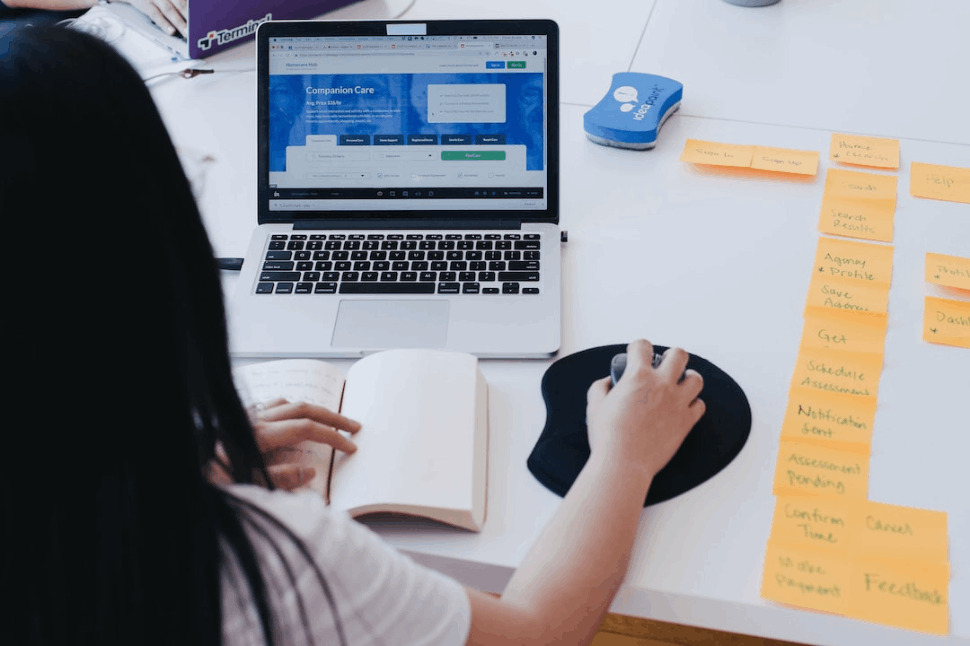 How does all this affect Google SERPs?
A Google Webmaster guideline suggests that websites "design a clear, conceptual page hierarchy." Content hubs help to achieve this.
A content hub maps out a clearly structured hierarchy for your site. This makes search engines understand your website better. As a result, your page will be identified as an authority on the topic.
Finally, topic clusters improve user satisfaction. It makes finding relevant content a cinch for users! And this might just boost your site's dwell time considerably.
How to Build A Content Plan To Create Better Content Clusters
It's one thing to build content clusters. Structuring it properly and creating relevant clusters is a different ball game entirely.
Broken down in steps, we've created a blueprint for creating an excellent content cluster.
Step 1: Chose A Core Topic
As you may expect, the first step is deciding on the main topic.
For emphasis, the main topic must establish you as an authority in your niche (i.e., related to your niche). It should also be streamlined to capture the right concept.
On the other hand, it needs to be juicy enough to enable you explore several clusters effortlessly.
One common error people make is to mistake keywords for topics. They aren't the same. While keywords are indispensable, you must focus on topics first while creating a content hub.
Here are some parameters for picking a topic:
Extensive enough to have many subtopics
It should cover informational search intent
The topic should be able to generate substantial traffic.
Asking the following questions also guides your decision:
Are there valid variations on this topic that I can discuss as sub-topics
What does my audience want to learn from this?
Can I break this topic into reasonable sub-topics?
In essence, the key is to pick a topic that's just enough and not too much. A vast topic will plunge you into a sea of unrelated keywords, which could be overwhelming. A narrow topic streamlines your options.
Step 2: Draft A Content Plan For The Topic
Creating a content plan helps you avoid errors. Besides, it organizes all your thoughts and research findings coherently.
Let's give you an example. To create a project management cluster, you need to organize topics like:
Project integration management.
Kanban methodology
Project cluster.
Waterfall methodology.
Project scope management.
Step 3: Conduct A Topical Keyword Research
The first two steps narrow your keyword research to relevant topics that are worth uncovering.
Now your keyword research should focus on all the topics you have curated.
For this step, you need a keyword research tool like INK or Ahrefs. You need to check the keywords your competitors are ranking for, which you are missing out on.
In addition, you should find keywords with the potential to generate traffic and capitalize on it. This information helps you identify quick wins and where to pull your weight.
Step 4: Map Out Pillar and Cluster Pages Structures
Draw a solid structure for your pillar and cluster page. This step covers every content that should go into these pages.
Your pillar page should contain the generic details of your topic. It needs to be a step ahead of other cluster pages but leave room for in-depth discussions of the sub-topics.
The cluster page outline should cover relevant topics that can easily link to the pillar page.
Step 5: Create Your Content
After the keyword research, and drafting a creative brief, it's time to craft compelling content.
Using your outlines, you should write high-quality content that satisfies your target audience's curiosity. Your audience must be interested enough to read your content, or it defeats the purpose of creating content clusters.
Here are a few tips to consider:
Don't compromise on quality
Write freely
Make it stupid simple
Fill content gaps
Use relevant keywords
Check readability
Step 6: Publish Your Contents And Cluster Them Up
Finally, publish your content and link them up. However, publishing your content doesn't mean you are done with your clusters. The optimization opportunities that content clusters offer are almost limitless.
So, keep optimizing and keep improving your content even when you are ranking! Remember, your competitors are striving to get those top spots. Fill in all loopholes and keep improving!
Great Examples Of Content Clusters
Below, we've curated great examples of content clusters that piqued our interest. Each example displayed the three components of an excellent content hub. They have:
A pillar page that covers a broad topic in fine detail
Cluster pages related to the pillar page
Effective internal linking to connect them
Here are phenomenal samples of content clusters:
Example 1: INK's Guide To Copy Editing
Topic: Copy Editing
URL: https://inkforall.com/copy-editing/
This page is a typical example of a content hub. The pillar page discusses the basics of copy editing, while the clusters focus on related sub-topics.
This format is excellent for extensive topics like copy editing. The clusters are numerous, cutting across several user intents. Hence, this structure is befitting.
Example 2: Podia's Guide to Selling And Profiting From Online Courses
Topic: Online courses
URL: https://www.podia.com/how-to-create-sell-profitable-online-course
Podia nailed the art of content clusters with this guide. This pillar page links back to 8 clusters offering more insight into the topic.
It's an excellent format for subject matter with fewer subtopics. The guide portrays all-inclusive content broken down into digestible chunks.
Example 3: Muscle And Strength Workout Resource Page
Topic: Workouts
URL: https://ahrefs.com/blog/topic-clusters/
This topic cluster is voluminous. But the visual representation of each content makes it appealing. Despite the extensive nature, this topic cluster isn't overwhelming. Each page is grouped into categories to help users make the right choice off the bat.
Immediately you visit the page, you can determine which cluster is suitable for you. This is great for user experience. And it's certainly aesthetically appealing.
See? You can get creative with your content clusters! Just ensure it aids navigation and clearly displays what your webpage is about.
Final Words
Content clusters are a puzzle. You just need to piece it together to create a whole picture– that makes sense. Now that you understand content clusters and how to create one, get started with your content plan.
Remember to study the great examples of content clusters above! They are the classic samples that display the art of clustering perfectly.
Explore All
Topic Clusters Articles