Cover letters are indispensable for many professional job applications and can help you sell yourself to your future employer. Writing cover letters can be tedious, reading them even more so, but it does not have to be. An informal cover letter, also known as short cover letters, help break this tedium for job applicants and recruiters.
Keep reading to learn more about informal cover letters, their benefits, and the way to write one the next time you apply!
Types of Cover Letters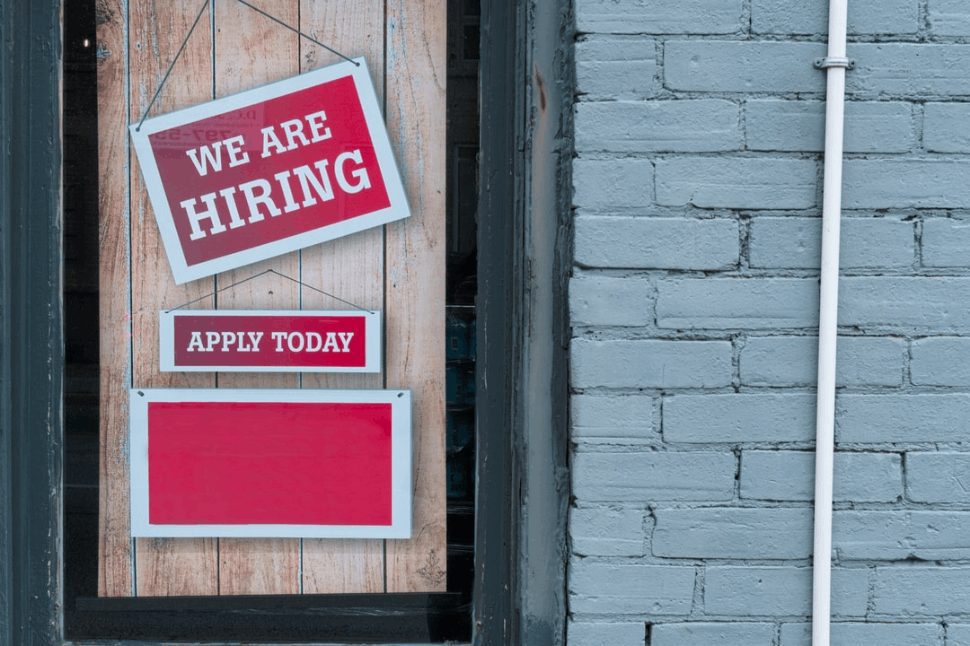 There any many types of cover letters for different scenarios. The most well-known is the application cover letter. These types of cover letters are written for specific jobs and should include specific skills and qualifications regarding them.
The second type is the prospecting cover letter. Generally speaking, a prospecting cover letter is best suited to inquiries about open positions at a company you are interested.
Third is the networking cover letter. The networking cover letter is used to ask for career advice and career opportunities.
And finally, we come to the main topic of this article, the informal cover letter.
What is the Informal (Short) Cover Letter?
The informal cover letter is a short cover letter with the purpose of quick introduction. You include information about yourself, your skills, why you are interested in the job, and your personal connection with the company. Short cover letters are for job inquiries that don't require a formal cover letter.
This cover letter does not have a clear-cut format. Usually, it consists of a greeting, a simple body explaining your experience and your interest in the company.
As a rule of thumb, you should also attach your CV or resume to the cover letter when you are applying.
Benefits of the Informal Cover Letter
Many people think that a good cover letter should be lenghty. In fact, a short cover letter may be as beneficial to your application as a long one. There are many reasons hiring managers prefer a more brief cover letter:
In most cases, hiring managers can read a short cover letter in less time. This makes it more likely that yours is read over a long cover letter from another applicant.
Cover letters with a brief outline stand out more than longer ones.
A short cover letter that grabs a reader's attention quickly can show your ability to convey your qualifications concisely.
It allows its author the freedom to discuss certain personal and professional experiences.
When Not to Write a Short Cover Letter?
Although short cover letters have many advantages over the traditional ones, there are some cases where you should not use them.
If you have too many relevant skills and experiences about the work, you should not trim them down. You should be writing all of them in great detail, with as much information as possible.
If the hiring manager or the employer put down word count limits in the job posting, you should obviously respect them.
Informal Cover Letter Examples
The most important thing to remember when writing a cover letter is that you are conveying relevant information in a concise manner.
Here is an example of an informal cover letter:
Dear Mr. Sacrimoni,
My name is Paulie, and I would be thrilled to join your team as an accounting manager. I admire Satriale Markets' reputation of customers satisfaction.
My resume outlines my skills and 5 years of experience in accounting. I am passionate about speaking to new people and helping others reach their goals.
I believe my background will benefit a team that prioritizes collaboration, and Satriale Markets is the perfect place to apply for this role.
Thank you for your time and consideration. I look forward to hearing from you to discuss the accounting manager position further.
Best,Paulie Gualtieri111 Oak Tree LaneSunnyvale, NJpauliegualtieri@email.com | 555-123-12345
Employers might enjoy this example because it addresses the hiring manager personally. It also mentions the company in the first sentence, and it only takes half a page!
How Long Should it Be?
As a rule of thumb, write just half or two-thirds of a page. This way the hiring manager will be able to tell you right away it will be an effective and quick cover letter.
As most cover letters take up a single page, spending half or two thirds of the page shows the length difference.
Frequently asked questions
Is a cover letter necessary?
Cover letters are important as about 26% of recruiters read cover letters and consider them critical to their decision to hire. According to another study on employer preference, 56% of applicants would like to attach a cover letter to their resume.
Why is a cover letter important for the employer?
A cover letter is one of the most important tools you can use to impress employers. You can position yourself as an outstanding candidate among equally qualified applicants by writing a well-written cover letter that highlights your best strengths.
How important is a cover letter 2021?
Yes, cover letters are still important. However, even if the cover letter goes through an application unread, an employer may still expect it to be attached to your resume. The hiring manager must ask for a cover letter as part of his or her application process.
Why do cover letters need to be short and direct?
If it is too short, employers might think you don't care about the job. Too long letters might not take the time to read and may not be considered by employers.
What is a cover letter and why is it important?
A cover letter is a one-page message sent along with the application that provides information about the position you are applying for, your qualifications related to the position, and why you are interested in working for this company. In order to stand out from the crowd, you should write a well-written cover letter.
What is the purpose of a cover page?
Titles or covers are intended to allow readers to identify your work at a glance, but also to make your assignments appear neater and more professionally organized.
Should cover letters be informal?
Cover letters should cover all the facts. When you write a cover letter, however, you should use language that anyone can understand. Avoid too much industry jargon and refrain from too long or harsh sentences that are difficult to read.
What is cover letter and example?
Cover letters let you demonstrate that you are personal and why hiring you is a wise decision when you apply for a job. Cover letters should be around three paragraphs long and include specific examples from your past experience that support your qualifications.
What are the benefits of a cover letter?
You should introduce yourself to them.
You've done your research.
The recruiter will know who puts the work in.
Demonstrate your interest
Your resume is factual, your cover letter is personal.
What do you need in a cover letter?
Information about you
Date
Name, title, employer, and address of the contact person.
Salutation
Opening Paragraph
Middle Paragraph
Second Middle Paragraph
Information on the Closing and Contact.
How do you start an informal cover letter?
Start with humor
Start with passion
Achieve a goal
Get excited about the company.
Get started by learning about the company.
Start with what they do not know.
Bring what you can to the table.
A surprise statement should start the conversation.
What are the 4 tips for a great cover letter?
Using fewer words means saying more.
Here's how to write a cover letter.
Adding numbers and examples.
Your cover letter should be tailored to your job.
Include keywords in the job description.
Personalize your message to the hiring manager.
Congratulations on your past accomplishments.
What is an informal cover letter?
If the job posting doesn't require a formal cover letter, you can write an informal cover letter. An ordinary letter usually includes a simple body paragraph that describes you and your interest in the company.
What are 3 reasons a cover letter is important?
You can showcase your strengths with it.
You can showcase your writing abilities in this way.
Having to make up for a resume that isn't strong enough.
Your employer is informed about who you are and why they want you in this job.
It shows that you are serious about the opportunity.
What is the most important part of a cover letter?
Why a cover letter or email message is so important that you must highlight your qualifications. Your cover letter includes paragraphs where you explain why you are interested in and qualified for the posted job: Why you are writing.