An informal letter to a friend about holiday is always pleasant. But what's even better is when you send an enthusiastic letter to a buddy planning your next holiday trip with them!
Here's a Short Informal Letter to a Friend about Holiday
Dear Annabel,
I hope you're doing fine. Are you excited about the summer break? Thank you for your last letter. It's always lovely to hear about what's going on back home.
I'm writing to you to invite you to come to visit me during the holidays. If the weather is terrible, we could go to the art and history museums. We could even spend the day at the park, or walk around the shopping center. My friends would also love to hang out with you more. We could go to that café you like or take a day trip to the beach.
It would be great to spend a few weeks with you here in the city. We'd have a lot of fun! I know how much you love the city, and if you stay with me in my apartment, it won't cost you much.
Let me know your thoughts. If you decide to come, we can start making plans for what we'll do while you're here.
I hope to hear from you soon, and I hope to see you soon.
With best wishes,
Frances.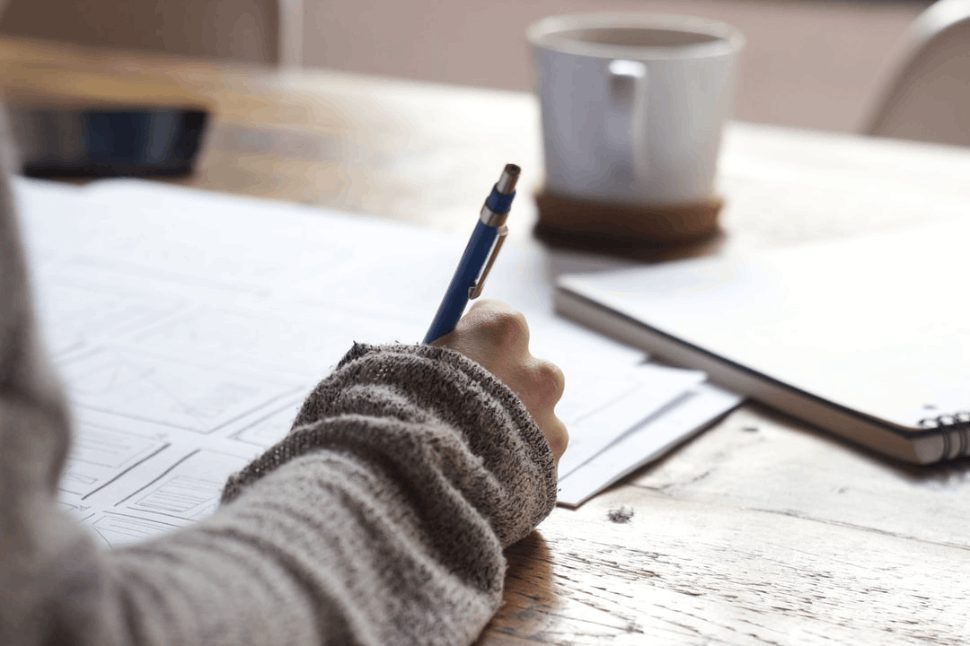 Informal Letter to a Friend about Holiday (Format 2)
The purpose of writing a holiday letter could be to tell a close friend or family member about one's vacation. Typically, the subject matter of the holiday letter would revolve around friends, family, food, and other get-togethers.
To, _____________ (Name of the Friend), _____________ (Address)
Date: __ /__ /____ (DD/MM/YYYY)
From, ______________ (Name), ______________ (Address)
Dear __________ (Name of the Friend),
I hope this letter finds you in good health. First, I'd like to ask how you're doing. I'm doing well here, both in school and in life.
I'm writing this letter to tell you about something that happened recently. I went on vacation for the first time in a long time and had a great time. You already know that I have a tight and busy schedule at the hostel because I'm in charge of everything. Having a part-time job makes it even more tiring. But I chose to stop everything for a while.
So, we all went to (travel destination), and we took a (bus, car, train, or airplane) to get there. I want to tell you that it was gorgeous and worth a shot. We were all with a group of my other friends from school, college, or the hostel. The place was beautiful and took away all the stress from work. We also went on some rides, which were exciting and interesting. The total amount we had to pay for the trip was less than, so it was well-planned and well-executed. If you want to go to _ ____ for a vacation, it's not too expensive and seems to be a good place.
We had no trouble getting a place to stay, and the food there was great. I hope you'll come over soon, so we can go out and have a great time together.
Waiting to hear from you,
Until then, take care.
Conclusion
If you're writing an informal letter, remember that the tone should be warm and welcoming. Make your letter memorable by include slang, interjections, phrases, and recollections in your writing.
Frequently asked questions
How do I write a letter to my friend about my summer holidays?
I hope you are safe and healthy, dear Rachel. I'd like to know if you're willing to join me in the summer holidays. The summer will be spent in Barbados due to an official meeting for which I have been asked to speak.
How do you end an informal letter?
Best
Best wishes
Kind regards
Many thanks
Stay well
Thank you
Thanks
Warmly
How do you start a friendly letter in English?
If you want a letter that is more casual, start with "Hi, [name]" or "Hello, [Name]." This greeting may be appropriate for a friend or relative, but don't begin a business. Write a personal greeting for someone you are intimate or want to be with.
How did you spend your summer vacation letter?
Having the expert's opinion I am fine here. Here in this letter, I am sharing with you my utter joy at visiting my grandparents' home in the village. I hope you too fit in and are fine. While I was on vacation, I visited my grandparents' village. My cousins and I strolled through the fields.
How do you write a letter to your friend how you spend your holidays?
That's how I spent my holidays, and why I am good. I went to Alllhabad with my friends. The birthplace of my parents. Having gone to many places such as, we have watched movies, cantonment, and near the Ganga. We have also visited the house of Mr.
How you would like to spend your summer vacation?
Watching TED talk
Camp with friends
Volunteering your area
Painting
Reading books
Learning new languages
Taking online courses
Start a gardening
How do you start an informal letter?
Ask the recipient about their well-being first. You may also say that you hope that the letter finds them in good health and good spirits. Having informal emails should be casual and comforting. Business letters should not be formal and direct.
How you spend your summer holidays?
I love summer vacation because it gives me a chance to relax and explore new things. I can take a break from my daily studies and pursue new hobbies like gardening, dancing, and painting, while also having fun with friends.
How do you write a letter to a friend about your trip?
Hope you will also be a hearty and holy friend. It is my pleasure to share my wonderful trip to Goa with my family. In the morning, we started from here by flight and reached it within two hours.
How you spend your holidays?
Unplug from work
Sleep well
Take a test of a new skill.
Do something memorable
Spend time with family, friends, or the community.
Enjoy yourself
How do you write a letter to your friend describing a place that you have visited recently?
You're doing okay, I hope. The experience I had when I visited Jaipur I wanted to discuss. In that area, I went with my parents. This letter was written to invite you to join me on our second trip to Jaipur with my family.
What are the 5 parts of an informal letter?
Body Block. This is your letter content (introduction + main parts + final paragraphs).
Closing Salutation
Address Block. A letter should include your return address and your date of writing it.
Opening Salutation. The opening greeting is typically "Dear John".
How do you write a holiday letter?
Dear Sir, I write you this letter with the request that you allow me three weeks leave between 23rd January and 14th February to visit my family for a gathering. As I haven't had the chance to visit my parents this year, I would prefer to take a few days off from work.
How did I spent my holiday at home?
In lieu of going on a trip this summer, I chose to stay at home and enjoy my vacation. I enrolled in lessons where I learned canvas painting and concurrently table tennis to use my time productively. During the afternoons, I assisted my mother in the kitchen and my father in some accounting work.
What is informal letter format?
A casual letter format is used to write a chatty or newsy letter to a friend or relative. Letters of this kind are friendly and full of feelings. Therefore these letters are also known as social letters.