Using plagiarism checkers for identifying passages that may have been plagiarized is a common practice among students. However, locating and utilizing the best tools remains a tedious process.
What is the best plagiarism checker for students to ensure writing is genuine and original? Read till the end of this article to find out.
Plagiarism Checker: An Overview
Evaluating your paper for plagiarism as a student has become a necessity in today's academic culture. The more thorough the process is, the more likely it is for your paper to remain relevant and stand the test of time.
To stay ahead and protect your papers, you need to be knowledgeable about the best plagiarism checkers to use.
Plagiarism checkers are tools that check text for plagiarism. They examine for duplicated content and text passages that are not your work. With plagiarism checkers, students can check the originality of their work and find out if their paper follows writing rules. They can also use a plagiarism checker to ensure their piece is as legitimate as possible.
There are different forms of plagiarism checkers, such as online tools and software, online databases, and peer-reviewed plagiarism checkers.
The Best Plagiarism Checker for Students
People are now looking for ways to protect themselves from plagiarism – the act of using ideas without proper citation. For those that don't have the time to do it themselves, plagiarism checkers can perform the necessary research and report the potential violations.
A plagiarism checker is an integral part of developing a good academic writing practice. With a plagiarism checker, you can find out which paragraphs were plagiarized and if your writing practices are plagiarism-free.
Finding the best plagiarism checker for students can be challenging at times. There are so many tools available that finding the best plagiarism checker will take quite a while to do.
Look out for the following features when you want to choose the plagiarism checker to use.
1. Simplicity and Accuracy
The best plagiarism checkers are very easy to use, and users of any age can hop onto their systems and dive in. It's automated, with a higher focus on simplicity and accuracy.
The program analyzes your text as fast as possible. It scans text, input sources, and searches for background information and syntax that might not be original.
2. Report and suggestions
The best plagiarism checkers go further by supplying links to the original, copied content, grammar help, and linguistic advice.
The report will show you which parts you need to work on. You'll be able to use the suggestions or help to rewrite the plagiarized piece.
Plagiarism Checker: How It Works
Most online plagiarism checkers will only detect plagiarized content and tell you the original content source. However, the best plagiarism checker for students provides different suggestions to help you fix your plagiarized content.
Plagiarism checkers typically use a match or near-match detection to spot copied content. However, some checkers also use more efficient search engine techniques to search for text matches. The more effective use of text matching ensures superior results.
Once you click on a piece of work, the plagiarism checker will search and compare it with a database of millions of published works. If the writing matches one of the databases, the plagiarism checker alerts you of this and suggests how to rectify it.
The plagiarism checker checks your work in three steps.
Firstly, it checks to see if all the ideas and information are your own.
Secondly, it checks whether your ideas and information are from a published document.
Thirdly, it checks to see if the information in your paper is from a site like Wikipedia.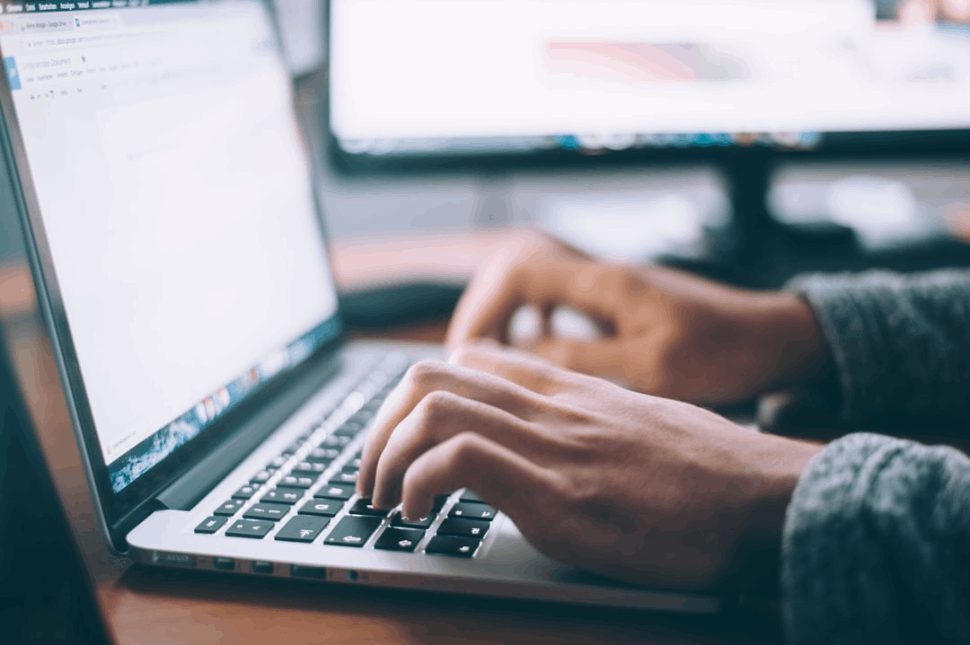 To Wrap Up
The best plagiarism checker is simple to use and easy to understand. The software also provide reports pointing out plagiarized areas.
Additionally, provides suggestions that will help you fix the plagiarized paper. Using the best plagiarism checker will help you avoid costly student plagiarism penalties and ensure your work is done right.
Frequently asked questions
Which plagiarism checker is reliable?
Scribbre is the most accurate plagiarism checker according to our in-depth research. Many plagiarism checkers fail to detect all plagiarism or flag text as plagiarism. Your text matches that of your existing texts with plagiarism checkers using advanced database software.
Is Scribbr plagiarism checker accurate?
After extensive testing, Scribbr's plagiarism checker is one of the most accurate on the market in 2022. Detects everything from exact word matches to synonym swapping.
How often is Turnitin wrong?
There is a surprisingly high rate of false positives and false negatives. In 2015, Dr. Susan Schorn, Writing Coordinator, for the School of Undergraduate Studies at the University of Texas, submitted six essays based solely on unoriginal text to Turnitin. There is not a single source in turn.
Is Turnitin a reliable source?
The accuracy of Turnitin in detecting plagiarized content in a paper is 93.5% on average. Several essays were tested on Turnitin and we compared the plagiarism score to our actual calculated percentage.
How do I copy and paste without plagiarizing?
You can avoid Copy and Paste plagiarism by using quotations. You can use block quotes to fill a quote that takes up more than four typed lines. Block quotations are indented from the main body of a webpage.
Is Turnitin better than Grammarly?
The difference between Grammarly and Turnitin is that Grammarly is an all-around writing assistant, while Turnitpin focuses on plagiarism detection. It provides better plagiarism detection tools than Grammarly, but Grammarly has a better grammar checker, spell checker and is more accessible.
Is Scribbr as good as Turnitin?
Your university will see a very similar result if it uses Turnitin. However, your university may compare your submission to a private database containing previously submitted student papers.
Are the plagiarism checker online reliable?
As well as questionable copyright protections, free online plagiarism checks aren't really as accurate as they claim, since they only compare inputted content with a limited number of sources.
Is Scribbr reliable?
Scribber is the most accurate plagiarism checker we have discovered in-depth. Many free plagiarism checkers fail to detect all plagiarism or flag text as plagiarism.
What is the most accurate plagiarism checker free?
| Plagiarism checker | Overall score | Limitations |
| --- | --- | --- |
| 1. Scribbr | 4.7 | No full report in the free version |
| 2. Quetext | 3.3 | Trial of 1 scan (2,500 words) |
| 3. Grammarly | 3.2 | "Free" version gives no information |
| 4. Unicheck | 3.0 | 200-word trial |
Are plagiarism checkers 100% accurate?
The software that scans plagiarism is 100% free.
Can plagiarism checker be wrong?
Sometimes the results are difficult to interpret, difficult to navigate, and sometimes just wrong. Some systems report false positives for phrases, long names, or even reference information. Additionally, software produces false negatives.
Can QuillBot beat Turnitin?
What makes QuillBot beat Turnitin? Quillbot paraphrases content word-by-word, which transforms the entire text into new content. Proofread all your work and make sure it looks natural. Don't let your instructor find out that you used QuillBot to complete your assignment.
Which is the best plagiarism checker for students?
Enago Plagiarism Checker. Enago Plagiarism Checker, powered by Turnitin, is a unique tool that offers quick, comprehensive, and reliable plagiarism checks for students and researchers.
Grammarly
Duplichecker
ProWritingAid
What is the problem with Turnitin?
Several groups have brought lawsuits against Turnitin, alleging that students lost their intellectual property rights to their material when they added them to their ever-growing database. On fair use grounds, however, Turnitin has prevailed in every case.