Without any doubt, writing your blog content is fun. However, you have to keep in mind committing blog plagiarism.
Becoming a blog writer is a passion like no other. It helps you express yourself to other people and impart your insights about certain things. You're also given a chance to influence them with your wisdom about specific topics.
In the modern era, blog writing has been the new version of opinion writing in newspapers. People read your blog to discover something about a specific interest. This is why writing a blog is a heavy job to do.
Above all the great things blogs allow us to do, you have to be watchful of plagiarism. Not because your content isn't academic or technical doesn't mean you'll not commit such grave concern. Plagiarism can happen in any form of writing and can cost you dire consequences should you ignore it.
By reading this article, you will find out blog plagiarism and ways to avoid it.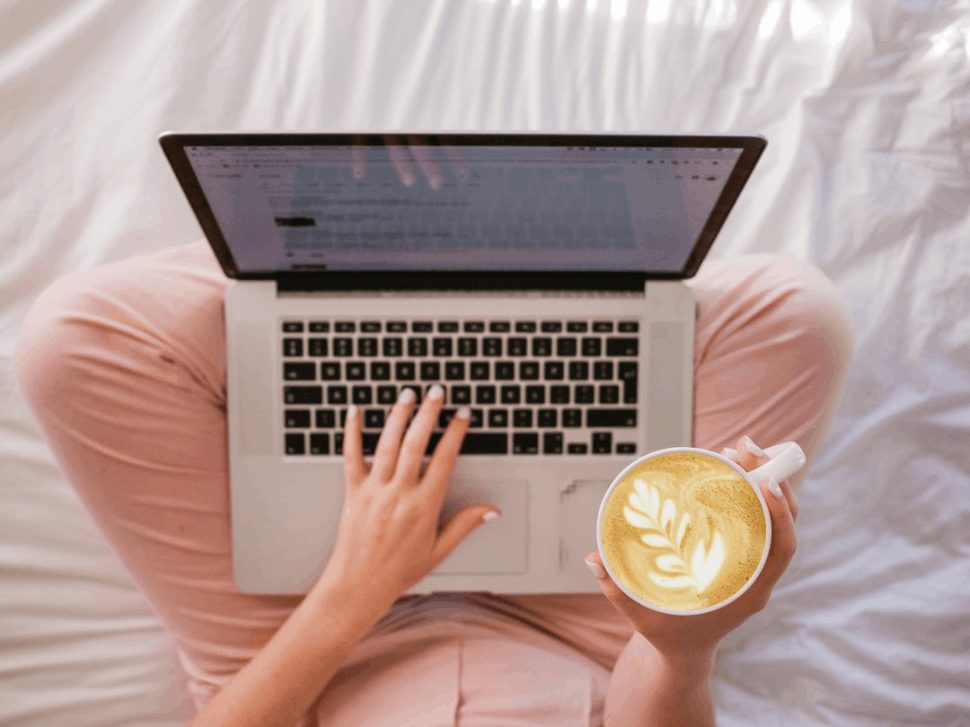 What is Blog Plagiarism?
It's said that imitation is the sincerest form of flattery. Nevertheless, some people take this compliment way too far on the Internet.
Online, commodified content is rampant. It is just as simple as pressing CTRL+C and CTRL+V to upload work from someone else.
This is one of the more extreme cases, however. The use of copyright infringements and blatant content scrapping like that belongs to spammers and black-hat SEOs. It also involves other dubious individuals we wish not to have any involvement with.
Online plagiarism, especially unintentional, is ubiquitous in our modern world.
Most of us might be already familiar with the weight of plagiarism. However, not all know its different forms, and most people disregard its magnitude.
It is, in its essence, an ethical issue. An author who submits plagiarized work is engaging in theft to gain from it.
Plagiarism is, therefore, unprofessional.
Precisely paraphrasing without plagiarism requires a little dancing. Write uniquely, and do not use too many similar words or phrases from the source.
What is the Consequence of Blog Plagiarism?
Many things are used to denote plagiarism without anyone knowing what it is. It has a specific legal definition, although it has some overlap with copyright violations and other information copying techniques.
In addition, it takes credit or profit away from the original creator. It may result in severe legal problems if the source wishes to sue you.
In addition to being unethical, plagiarism is also considered a copyright infringement that can be penalized by legal sanctions. Copyright protected works grant the intellectual property owner exclusive rights to make copies of their work for a limited time.
Plagiarism is severe. Although ideas themselves are abstract, it automatically falls under intellectual property rights when it's created.
How to Avoid Blog Plagiarism?
Learn to Paraphrase
If you write a blog post that heavily cites several other sources of information, you're more likely to get a high percentage of plagiarism.
You have to learn how to paraphrase. Paraphrasing requires you to reword and remake the ideas provided by the source you're referring to. Make sure that it's far from identical with the reference you're trying to get inspiration from.
Reread Your Content
It's important to check that you don't plagiarize in your blog. In addition to editing your content until it's completely unique, it also requires testing it through a plagiarism checker.
If you work with a team of writers, it's important to check from time to time for duplicate content. Even if checking each piece would take considerably more time, it's smart editorial to always check something occasionally.
If you don't keep anything in the buffer, edit it and double check it, so you don't lose anything you wrote yourself.
Properly Cite Your Sources
Plagiarism is defined as taking another's work without permission and proper citation. It also means copying large parts of someone else's ideas while pretending that it is your own.
Ensure that you include a bibliography while writing your paper to avoid missing citation.
Avoid copying material from other papers. You should reproduce someone else's idea in your own words (known as paraphrasing) and provide citations to the original source.
If you wish to quote the original author, tuck the quotation marks around the text you copied, followed by the citation.
Use Plagiarism Checker Tools
Plagiarism is indeed one of the worst writing offenses.
With every passing day, Google gets more intelligent and can detect plagiarized content in your blog using its latest algorithm.
Fortunately, there is an excellent solution to this problem. Use plagiarism checker websites to determine if you accidentally or intentionally copied an original content. As of today, there are many tools available on the internet.
New plagiarism checker software is being introduced along with the advances in technology. These tools can detect plagiarized content and highlight it and tell you where the content originated.
It would help if you considered how people check for plagiarism. People use online plagiarism checkers like INKForAll, Copyscape, Grammarly, and tools like SmallSEOTools.
Plagiarism checker websites can also help you review your blog if it contains plagiarized content.
To Wrap Up
Blog plagiarism is an issue plaguing bloggers and writers everywhere, and with it comes damaging consequences of the blogger's reputation. It is crucial to know the consequences of plagiarizing one's blog, why it is harmful, and how to avoid plagiarism.
Frequently asked questions
What do you think are the most important reasons to avoid plagiarism?
Impacts Your Professional Career.
It impeaches your reputation at college.
Your skills are always unpolished.
Bad for SEO
No Self-respect. There may be some instances of accidental plagiarism.
Get more visitors with fresh content.
Harsh Consequences
Kills the Reputation
What are the 7 ways you can avoid plagiarism?
You must do your own work. The professor who answers your questions should explain how you cannot comprehend an assignment.
Don't make your research or assignments rushed. Finding good research takes time.
Take note with absolute scrupulity.
Understand good paraphrasing
Consider your sources carefully.
What is the best way to avoid plagiarism quizlet?
It is important to credit someone else's work.
No credit should be given to something not known to the public.
You should never allow someone else's words without quotations to be credited.
Don't attempt to paraphrase someone else's work and pass it as your own.
How much plagiarism is allowed in a blog?
Checkers suggest that you can fine as long as you don't exceed 10% of your post marked as plagiarism (according to them).
How you can avoid plagiarism in public speaking and presentation?
5 Verify originality
Experiencing it yourself. When you offer original content, it's the easiest way to avoid plagiarism.
3 Keep good notes
4 Check your facts
Include citations on your slides.
2 Be a curator
How can blogs avoid plagiarism?
Take your time. Plagiarism usually occurs when your next piece is on the way or when you have a deadline approaching.
Keep track of the sources. If you use information from someone else, keep it down.
Use more than one source.
Quote
Attribute
Paraphrase
Check
Which technique is used for avoiding plagiarism?
Keep track of the sources you consult when you conduct your research to avoid plagiarism. Citing your sources (and include your own ideas) Crediting the original author in a text citation and in your reference list.
What is plagiarism and how can you avoid it?
Plagiarism is the act of copying the words or ideas of others without giving them credit (e.g., presenting someone else's work as your own). The theft is fraud, as well. Unfortunately, it can also be a little difficult to do it intentionally.
What are the five steps to avoid plagiarism?
Direct quotes are best, or do not quote at all. You may stumble across passages that are so eloquent that you are unable to imagine saying it any other way.
Paraphrase with care
Credit where credit is due.
Cut or paste your files.
Observe this as you go.