A frequently asked question is: can plagiarism software detect paraphrasing? Let's read on to find out!
The term "paraphrase" refers to the practice of using different words to explain the same concept, typically for greater clarity. In other words, paraphrasing is the process of rephrasing information or ideas from other sources using the same number of words as the original text.
It is not the same as replacing words with synonyms or modifying sentence structure. It involves rephrasing a text extensively while keeping its original meaning.
Plagiarism is unethical and terrible. If found guilty of plagiarism, it may result in adverse penalties from your instructor, institution, employment, or the law. Because plagiarism constitutes cheating.
Whether you are writing an article, academic paper, essay, or report, you should deliver content that is original and devoid of plagiarism.
This article provides valuable insight into how the paraphrase tool works and its capacity to generate quality and original text.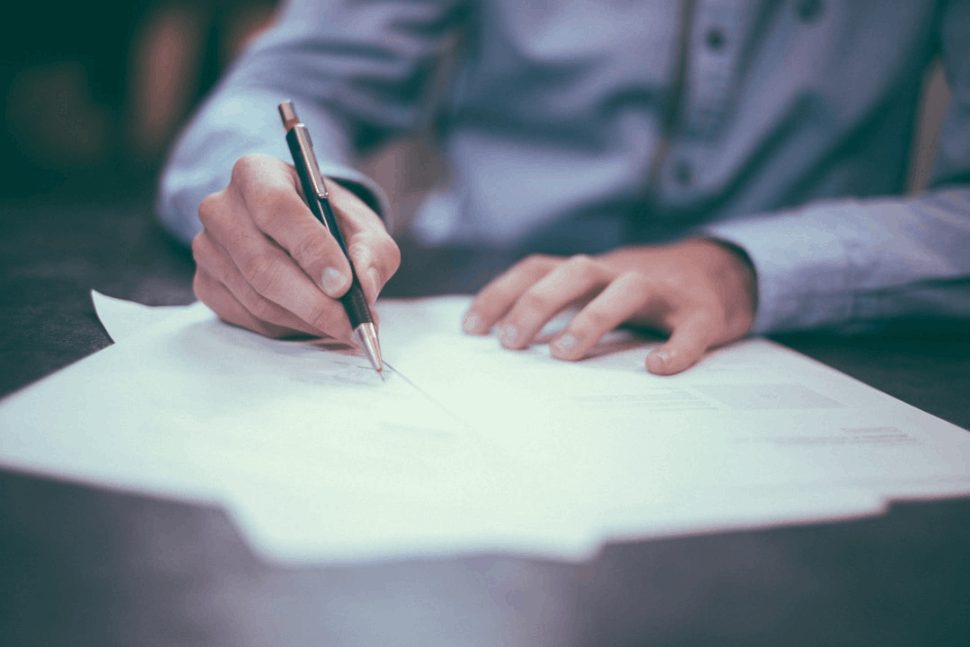 INK for Paraphrasing: How Effective is it?
How effective is INK for paraphrasing? INK is a widely used and excellent paraphrase tool. The tool is an effective content summarizer. Combining its summarizing and rephrasing capabilities produces a unique and original piece.
INK as a paraphrasing tool is highly effective in generating multiple unique rephrased content. It optimizes content using state-of-the-art Innovation Artificial Intelligence.
The paraphrasing tool rephrases text into hundreds of potentially different variations. The variations are incredibly unique and useful. You also have an option to edit the content to make it more suitable to your needs.
Steps to Paraphrase using INK
Paraphrasing with INK is simple and effective. If you are looking to spend less time writing and more time editing, use this technology. Consider how it works with presentations and news stories for the greatest results.
Here are the steps to paraphrase with INK:
Copy the information you wish to paraphrase and paste it into the box on the INK interface.
Then, click the rephrase button and leave the rest to the tool's AI-driven algorithms.
INK will reword the article's sentences to create a new article with a similar context to the source article.
INK offers both a free and a paid service for rephrasing. The free service processes two phrases, or 700 characters, instantaneously. The tool also allows you to condense up to 500 characters at once.
INK for Higher Education
You cannot use INK for college-level work. It is dangerous, for instance, to use the software to reword a paper and submit it as your work.
Since INK uses artificial intelligence to rephrase text, its outcomes cannot be relied upon completely. Although plagiarism detection software cannot detect the document, it will be poorly written compared to a paper produced by a human.
Typically, the content that has been paraphrased contains improper use of synonyms and poor sentence and idea sequencing.
In addition, INK does not completely modify words around internet addresses or question marks. If you do not review the rephrased text and correct any errors, it is not advisable to submit the assignment.
Your instructor will immediately recognize that the assignment was generated by a machine and punish you accordingly.
Turnitin examines sentence sequences and grammatical structures for similarities. Since the major objective of INK is to paraphrase your assignment appropriately, Turnitin cannot discover this paraphrasing.
Consequently, it will not flag your assignment for similarity issues.
Can Plagiarism Software Detect Paraphrasing?
Turnitin is unable to detect INK. If you find INK's paraphrasing results unacceptable, you can rerun the work through the software for improved results that Turnitin cannot detect. Turnitin will not detect any parallels or instances of plagiarism in the INK-generated content.
Students, academic institutions, and professional writers utilize Turnitin's popular and effective service. This service verifies the originality of submitted assignments, articles, journals, and other forms of writing by detecting improper copying and citation problems.
Turnitin compares submitted writing to its massive collection of websites, journal articles, books, newspapers, and student records.
Therefore, if you submit a work containing even a minor amount of plagiarism, Turnitin will detect it and flag you.
To Wrap Up
Paraphrasing alters a piece with new words and phrases that communicate the same meaning. INK alters the article's words and the phrase order of the entire paper. This process transforms the present passage into a new, unheard-of passage.
Turnitin has a unique advantage of detecting an entire sentence that is copied. Turnitin is fantastic, but plagiarism can still slip through. Most people don't care whether their writing is original or not. For those who do care, Turnitin is simply not an option. Turnitin checks the writing for synonymous language and phrase forms.
Frequently asked questions
Does QuillBot bypass Turnitin?
We Take Your Essay-Writing Pain Away Since, if you contributed a plagiarism paper even by a small percentage, Turnitin will detect the plagiarism and flag you off. Quillbot is a paraphrasing tool that cannot be flagged by plagiarism-detecting software, including Turnitin.
How is paraphrasing detected?
Paraphrasing can be detected by looking at the source material and the paper. Do you have a passage in the paper that sounds familiar and there is a very similar passage in it? If so, you may want to add a citation if it is necessary – too many citations is better. Teachers are well aware of this method.
Can Turnitin detect paraphrase tool?
In Turnitin's case, paraphrasing can't be detected because the new paraphrased is not similar to the original source word-to-word. However, if poorly paraphrased, Turnitin will scan and flag the text as plagiarism.
Can Turnitin detect QuillBot paraphrasing?
Tingit cannot detect QuillBot. Turnitin's algorithms don't detect paraphrasing really well. They instead find similar grammatical patterns, phrases, and sentence structures. Paraphrasing content makes it look unique and it makes it difficult for The View to detect matching text.
Does Turnitin detect white text?
White words are not detected by turning out. However, using white words makes your work unpresentable, and it cannot be submitted. Many people believe they can cheat Turnitin by replacing spaces with white-colored font characters to keep the word count low.
Can you get away with paraphrasing?
Paraphrasing is the process of rewriting a source's ideas or information into your own words without altering its meaning. However, paraphrasing can lead to plagiarism if done incorrectly. The art of paraphrasing without plagiarizing requires some dancing.
Can plagiarism software detect paraphrasing tool?
Paraphrasing tools are programs that use original information and reword or rewrite it without changing its meaning to avoid plagiarism. Translating cannot detect paraphrasing tools because they use synonyms and alter the arrangement of text so that the sentences do not match the original text.
Can plagiarism software detect QuillBot?
QuillBot's Plagiarism Checker. Take a look at your document for plagiarism without having any intention of doing so. QuillBot's Plagiarism Checker analyzes whether any section of your text does not correctly attribute authorship to content already published on the web or in books, research papers, academic papers, or news sources.
Is QuillBot plagiarism checker good?
Quillbot includes both paragraph checkers and paraphrasing tools. It's a great choice for essayists, academics, and content writers. No additional cost is involved in making a purchase.
Which is better QuillBot or Grammarly?
The Quillbot app is the cheaper one (at least compared to Grammarly Premium), however, it has fewer features. If you repurpose content, are an academic or need an inexpensive writing assistant, Quillbot is a great choice for you. Also, paraphrasing long text is a good option. Grammarly Premium is a bit more expensive.
Will Turnitin detect my own work?
We can check for self-plagiarism by comparing your paper against this database. If you reuse parts of an assignment that you already submitted, errors may indicate plagiarism.
How do you not plagiarize when paraphrasing?
Words that are not generic should use synonyms.
Convert the sentence to a different format.
Changing the voice from active to passive is crucial.
As discussed above, change clauses to phrases and vice versa.
Parts of speech can be changed.
What is wrong with QuillBot?
That makes QuillBot not an option for really long articles with more than 10,000 characters (which are characters rather than words). You cannot upload multiple articles for writing at once, which makes QuillBot less appealing if you want to quickly rewrite multiple blog posts.
Can QuillBot be trusted?
It is reliable and sustainable for those who do not have an expert level of creative writing and have a weak grammar. Cons: QuillBot may not properly rewrite a few lines from text. Therefore, it is necessary to check plagiarism of its rephrased text before posting it on your website.
How do you know when plagiarism is paraphrasing?
However, changing words while maintaining the same sentence structure and order of presentation-paraphrasing must mean more than substituting synonyms for every word in the original text. Rewrite the source. If you do not change the sentence structure or presentation order, you are committing plagiarism!